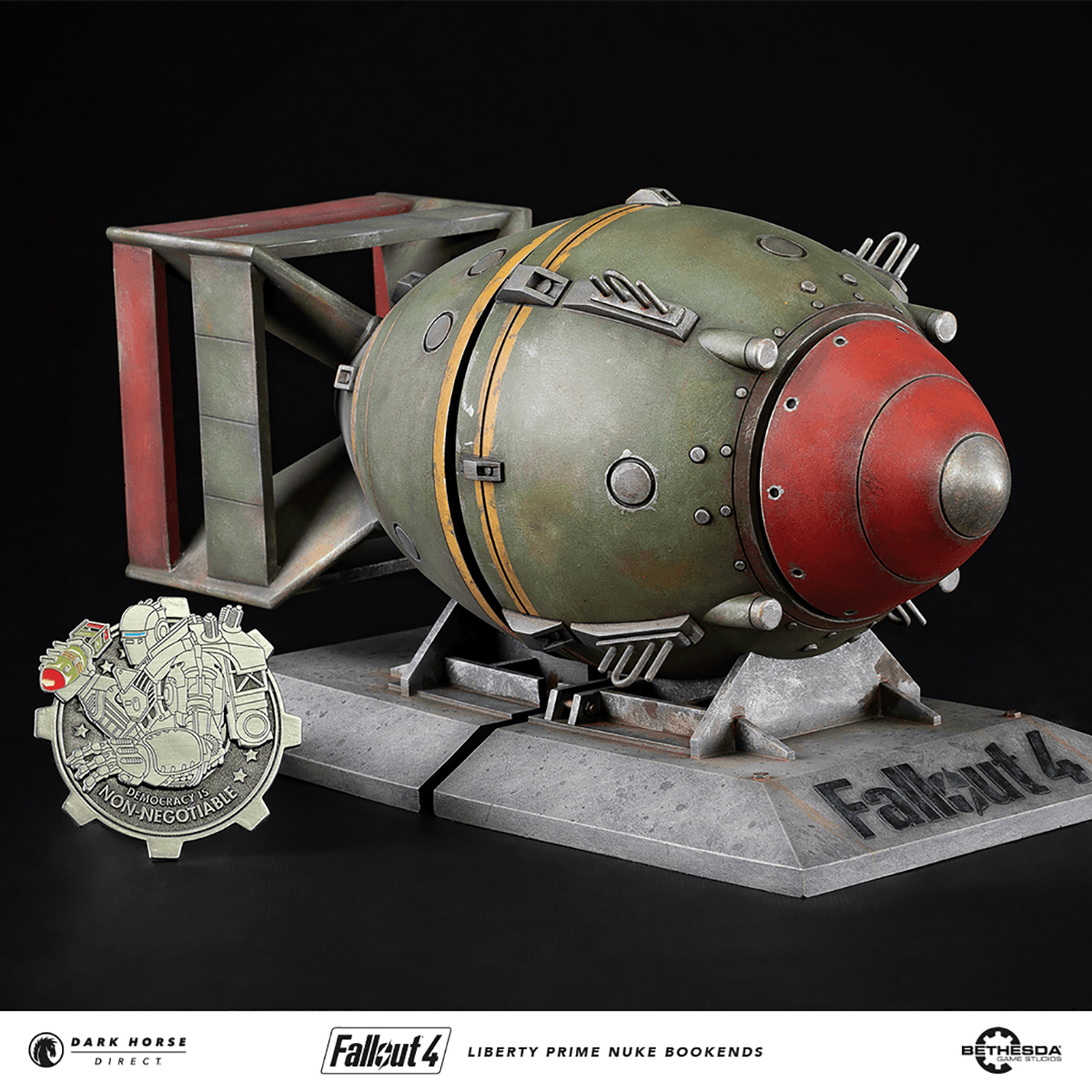 Dark Horse Direct and Bethesda Softworks are proud to present the Fallout® 4: Liberty Prime Nuke Bomb Bookends!
Commonly known as the Mark 28, the Brotherhood of Steel needs your help to infiltrate the Sentinel site to equip Liberty Prime with these gigantic tactical nukes. Measuring approximately 7" by 7" by 6.5", annihilate your books or gaming shelf with this spectacular collectible. Also included is an exclusive 3" double-layered enamel pin (complete with display stand) featuring Liberty Prime to round out this deluxe package!
Limited to 1000 units, these polyresin bookends are masterfully sculpted by BigShot Toyworks and painted by J.W. Productions. Available for purchase exclusively through Direct.DarkHorse.com for $179.99, and expected to ship to customers between July and September of 2022.
Pre-order yours and prepare to defend Democracy!
About Author