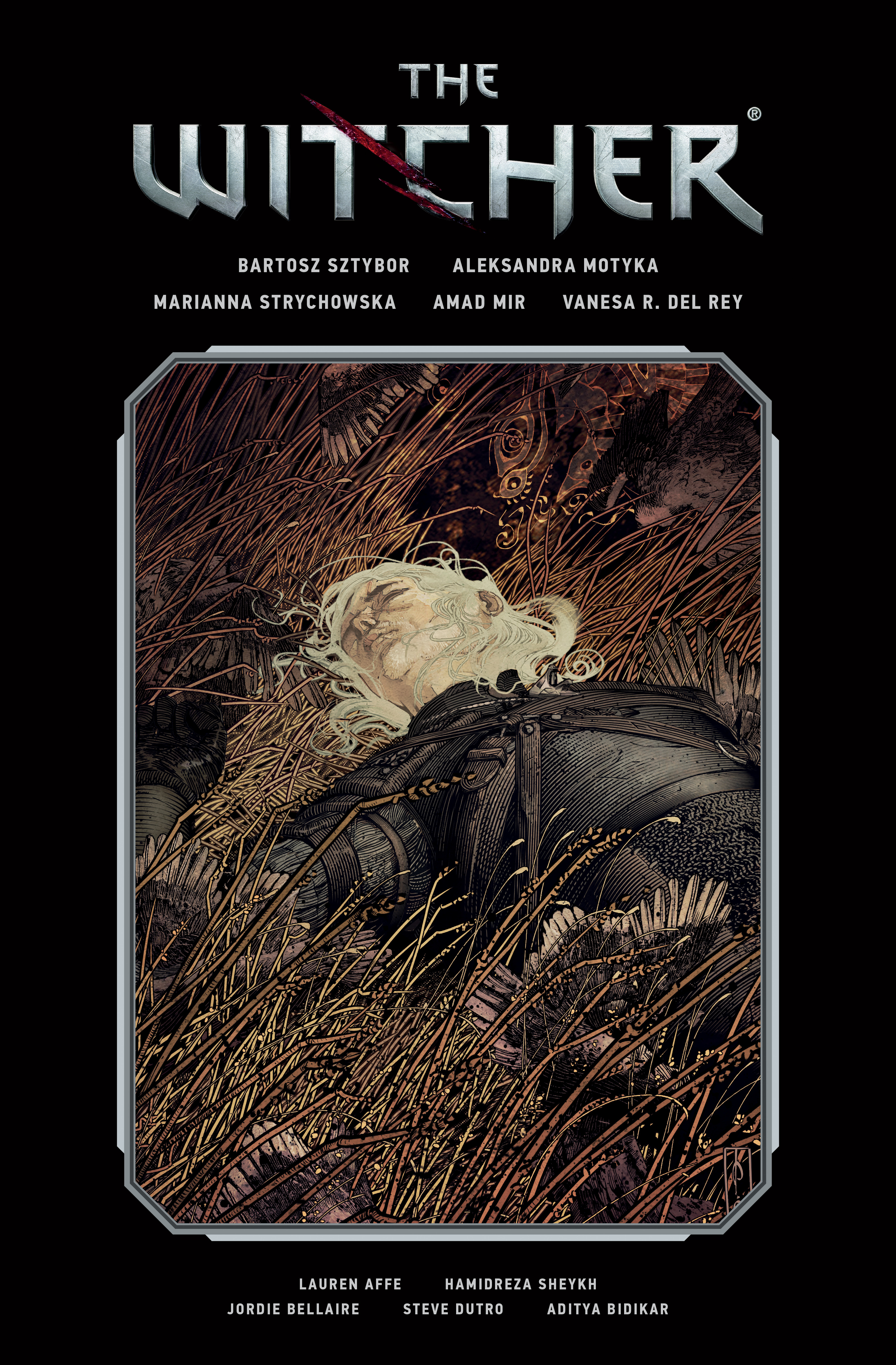 Collects 'The Witcher' Volumes 4-6 in a Beautiful, Deluxe Hardcover!
MILWAUKIE, Ore., (April 8, 2022)— Dark Horse Books is pleased to announce the next collection of The Witcher comics in a beautiful deluxe hardcover format, The Witcher Library Edition Volume 2. Explore more of The Witcher written by Bartosz Szybor and Aleksandra Motyka with art by Marianna Strychowska, Amad Mir, Vanesa R. Del Rey, Nil Vendrell; color by Lauren Affe, Hamidreza Sheykh, Jordie Bellaire, Miquel Muerto; letters by Steve Dutro, Aditya Bidikar, Hassan Otsmane-Elhaou; and cover art by Evan Cagle.
Geralt is summoned by an old acquaintance to help solve a mystery involving his daughter. Upon investigating, Geralt is surprised to find Dandelion, and the duo unexpectedly find themselves transported to regions beyond. Next, Geralt receives a request from the mayoress of Badreine, a small town where an unusual pack of foglets attacks children . . . but something feels off about this new threat. Then, flames rise as a witch is burned at the stake. Nightmares plague Geralt's sight as he sees the burned witch appear before him—bringing an ominous warning. And in a bonus story, a young nekker takes an unpredictable journey through the woods.
At more than 300 pages, the second volume of The Witcher Library Edition chronicles Geralt's wayward path in three standalone stories—from reunions with familiar faces to clashes with cunning new foes.
This oversized edition collects The Witcher: Of Flesh and Flame #1-#4, The Witcher: Fading Memories #1-#4, The Witcher: Witch's Lament #1-#4, and the Free Comic Book Day 2021 short story The Witcher: Once Upon a Time in the Woods, and features a cover gallery, expanded sketchbook section, and more!
The Witcher Library Edition Volume 2 will be available at comic stores August 31, 2022 and in bookstores September 13, 2022. It is available for pre-order on Amazon, Barnes & Noble, and at your local comic shop and bookstore. The Witcher Library Edition Volume 2 will retail for $49.99.