Silverline Comics launches its first-ever Christmas Special.
Silverline Comics is proud to launch a crowdfund campaign, a dual Kickstarter and IndieGoGo campaign for the first-ever Silverline Christmas Special.
"Christmas is one of my favorite holidays," says Roland Mann, Editor-in-Chief and Publisher of Silverline. "It's an absolute dream to create a Christmas special that spans across the entire Silverline universe of stories and characters."
"After all the projects we've done this year, we are thrilled to be doing a Christmas special," says BJ Mann, Chief Executive Officer of Silverline Publishing, LLC. "We sincerely hope and believe that our fans will enjoy this giant-sized special. It'll feature Silverline characters and titles they already know, as well as new characters they'll be seeing for the first time."
Silverline Christmas Special is a Christmas anthology that spans across the Silverline universe with stories from your favorite Silverline creators. The special will feature at least fifteen stories from different corners of the Silverline universe including Twilight Grimm, Kayless, Divinity, Teen Beetle, Trumps, and more.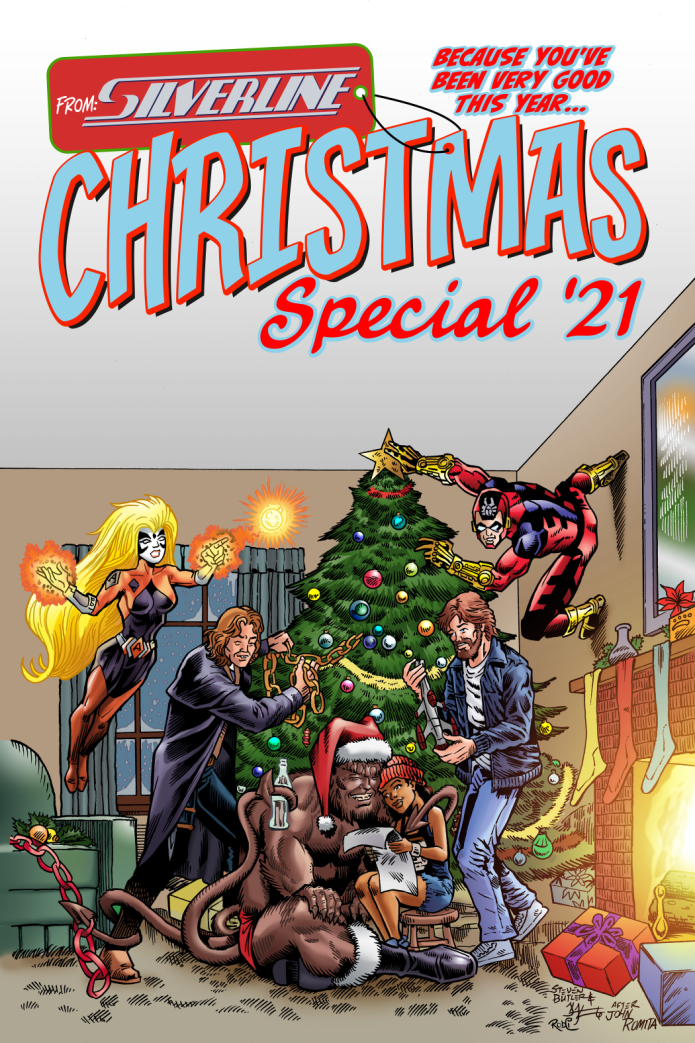 The campaigns can be found at: https://www.indiegogo.com/projects/silverline-christmas-special/ and
https://www.kickstarter.com/projects/silverlinecomics/silverlinechristmas . Both will run through Sunday, October 31, with the Indiegogo campaign slated to go into InDemand after.
Silverline Christmas Special will contain an homage cover by Steven Butler, Thomas Florimonte, and Roberta Conroy.
About Author