The world's biggest car show is back. Top Gear Season 26 sees Matt LeBlanc, Chris Harris, Rory Reid and The Stig return. Five hour-long episodes see the team discovering the very best supercar alternatives to the traditional family estate car from Ferrari and Porsche, racing to the top of a mountain in a pair of the smallest 4×4's in the UK, risking life and limb in Tuk-Tuk's across Sri-Lanka on both land and sea, measuring just how scary the Porsche 911 GT2 RS is with the with the new-fangled gadget the 'Fearometer 3000', and finding out if you can buy and race second-hand luxury cars for less than the cost of a Dacia Sandero. Filmed in locations including Norway, Sri Lanka, and Spain, expect Top Gear's trademark array of stunning photography, state-of-the-art supercars and celebrity guests on the track in Top Gear's Reasonably Fast Car. Top Gear is produced by BBC Studios. Executive producer is Clare Pizey and series editor is Alex Renton.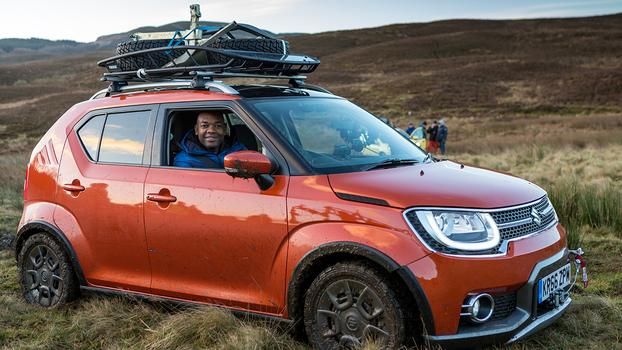 Episode One 
Season 26 Episode 1: Top Gear 
Run Time: 59 min, 21 sec
Rating: 4 out of 5 stars
Comments: The opening intro promises exciting action, fun, and thrills.
Matt, Chris, and Rory are the hosts. They all have wonderful personalities that will have you like them.
Matt and Chris are shown driving in a foreign land with sporty estate cars. These two have fun driving. They are tested along with their driving route. The scenery is lovely.
As Matt and Chris compete it does get exciting. Their competitions are friendly yet fierce. The show does provide some interesting challenges.
Rory is shown driving one cute little car. He takes a car on a test drive through the countryside. He has fun driving and he even drives up a hill. He ends up in a competition which is entertaining to watch. The narrator provides a wonderful play by play. The character interaction is great.
They even have a famous actor as a guest on the show. He enjoys driving on a track and does fairly well.
Chris and Matt continue on with their competition. This show does keep you watching. You will not want to miss one second of it. The thrills just keep coming.
About Author