"A Prayer for Mr. T: The SuperMansion Thanksgiving Special"
In the holiday special, the annual Thanksgiving turkey competition between Titanium Rex (Bryan Cranston) and Dr. Devizo (Chris Pine) goes awry when Rex's turkey transforms into a nightmarish bird monster whose eggs hatch additional freakish bird creatures at an alarming rate. Lex (Jillian Bell) aims to prove herself worthy of a seat at the grown-ups' table while Black Saturn (Tucker Gilmore) brings The Groaner (Zeb Wells) to his family's mansion for a traditional Wheelihan Thanksgiving dinner, complete with snobby gherkins and snobbier guests.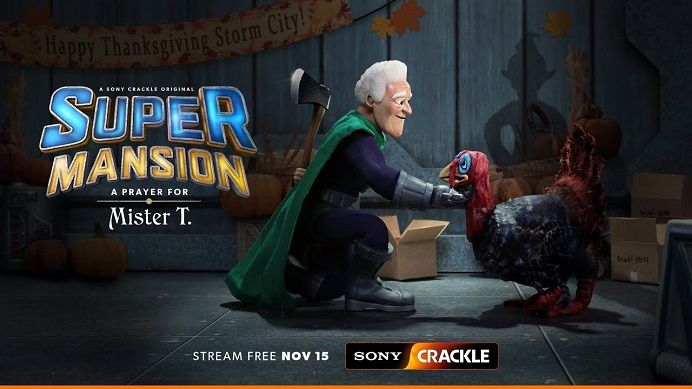 Voice-acting stars Bryan Cranston ("Breaking Bad"), Keegan-Michael Key ("Key & Peele"), Chris Pine ("Star Trek"), Jillian Bell ("22 Jump Street"), Heidi Gardner ("Saturday Night Live"), Tucker Gilmore ("Frozen") and Zeb Wells (also writer) will all be featured in the special. Guest stars include Jennifer Tilly, Tony Cavalero ("School of Rock") and Tom Root ("Robot Chicken").
"SuperMansion" is created by Zeb Wells and Matthew Senreich ("Robot Chicken"), who also act as executive producers under their production company Stoopid Buddy Stoodios alongside Seth Green, John Harvatine IV, Eric Towner, and Tom Root. Bryan Cranston and James Degus also serve as executive producers under their production banner Moonshot Entertainment. The series is distributed by Sony Pictures Television Inc.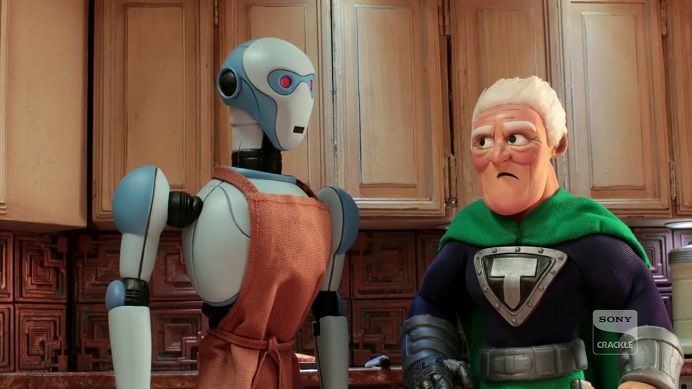 Trailer:

Run Time: 22 min
Rating: 2 out of 5 stars
Comments: Super-heroes have a Thanksgiving get together. The characters are so various and entertaining. Most have their own agendas. You might actually feel sorry for Black Saturn.
Rex is kept busy with his turkey. Things certainly do take a turn into weirdness. Then the horror starts. The mutated baby turkeys are awesome as they attack. Watching the animal super-heroes fighting them is wicked. Then the mother attacks.
The animation is good but the characters a lot of them are not used that much. The ones that are are not used in interesting ways. There needed to be a lot more to this episode.
The situation between Black Saturn and the Groaner is done well enough it is not enough to carry the show.
The monster turkeys are the best part.
Thanksgiving with the Super Mansion crew is an unforgettable experience.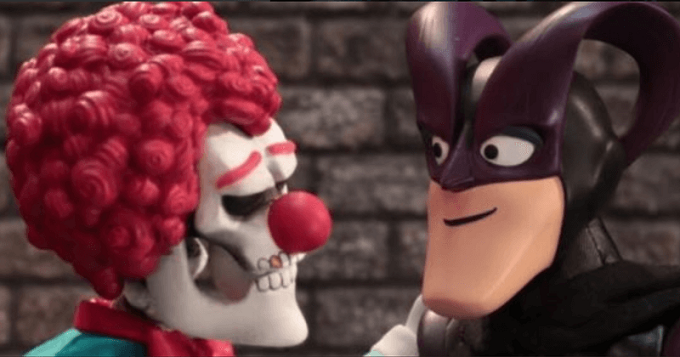 About Author