JAWS meets STRANGER THINGS in High Octane Pictures' SIGHTINGS
THEY SEE YOU
Writer-director Dallas Morgan's unnerving supernatural thriller Sightings premieres on VOD this November.
Dante Basco (Hook, Bad Ass 2: Bad Asses), Kevin Sizemore (Fear the Walking Dead: Flight 462), and Boo Arnold (Nashville) star in a pulse-pounding cornucopia of Stranger Things, Signs and Jaws, arriving November 7.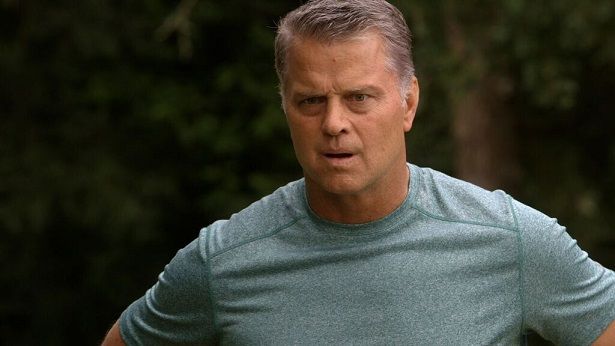 When former Sheriff and skeptic of the paranormal, Tom Mayfield (Boo Arnold), encounters three dead bodies on his TX ranch, he must enlist the help of his conspiracy-theorist brother-in-law (Rawn Erickson II), a local surveillance expert (Dante Basco), and a renowned cryptozoologist (Stephanie Drapeau), in order to uncover who or what is behind these mysterious events.
While being pursued by the local detective (Kevin Sizemore) as a lead suspect in these deaths, Tom is forced to reconsider his preconceived ideas of what lies beyond our planet.
Ultimately, he must mend the estranged relationship with his daughter (Tahlia Morgan) and come to grips with the truth of his missing wife (Tiffany Heath), as he discovers the importance of community in survival and the belief in the unseen.
From High Octane Pictures, the studio that brought you Clowntergeist and The Answer comes another workout for your goosebumps, Sightings out 11/7.
TRAILER:
Director/Writer: Dallas Morgan
Cast: (in credits order)
Dante Basco … Akiro Nagi
Kevin Sizemore … Detective Brendan Pitney
Boo Arnold … Tom Mayfield
Tahlia Morgan … Hannah Mayfield
Rawn Erickson … Rickey Haggard
Jason J. Lewis … Deputy Brian LeMoine
Stephanie Drapeau … Rebecca Otis
Tiffany Heath … Lillian Haggard Mayfield
Pia Inca … Cynthia Rodriguez
Kathy Rose Center … Donna
Devin Sarno … Caroline
Megan Petersen … Lorraine
Ron Fallica … Robert
Marcus Pacal … EMT #1
Produced by:
Pia Inca … executive producer
Dallas Morgan … producer
Kathy Morgan … executive producer
Roy Morgan … executive producer
Tahlia Morgan … producer
Lenny J. Peters … executive producer
Leah Weinberger … co-producer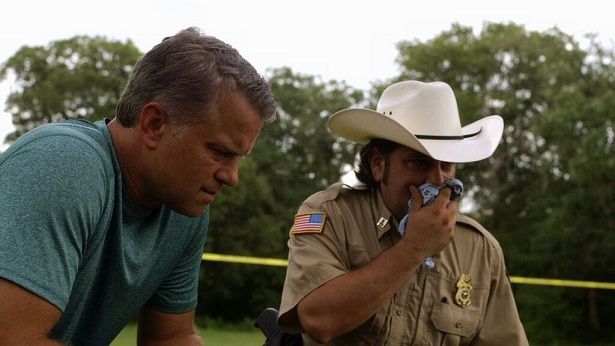 Run Time: 1 hr, 25 min
Rating: 3 out of 5 stars
Comments: The Ex-Sheriff finds three women that were killed just not in a normal fashion on his property.
The movie does move along slowly. The Ex-Sheriff is the main character and he does an ok acting job just there is not a lot going on. The movie really starts to drag out.
About halfway through the movie it finally starts to pick up and get interesting. A creature attacked the Ex-Sheriff's daughter so now he is hunting it or is it hunting them.
The people facing off against this creature does build up suspense.The creature needs to be shown more and better. The same with the flying saucer. Yes, it cost less not to show them since this is a low budget picture but more was needed.
There is some good acting in this movie. It could have had fifteen minutes taken out of it or changed and added more of the creature.
The family drama within the story is fun to watch. You get to see a family become closer.
About Author