Psychos!
Official Trailer:

This March they're back for bloody revenge. Writer-director Sandy Chukhadarian's Psychos attacks VOD 3/17 from Leomark Studios.
When three young women receive shocking videos anonymously, a nightmare is reawakened that ignites a thirst for bloody vengeance. They embark on a journey to locate the house, their sadistic captor and to discover the truth behind those locked doors. But, the most shocking revelation of this chilling tale is the identities of the victims. Angelica Chitwood, Deniele Cloutier and Melissa Elena Jones "bounce off one another wonderfully in an energetic and unpredictable ensemble" (More Horror) in Psychos.
On VOD March 17th, 2017
Studio: Leomark Studios
Produced by: Sunset Boulevard Films
Cast:
Norma – Melissa Elena Jones
Sasha – Angelica Chitwood
JJ – Daniele Cloutier
Michael – Vince Peagler
Larry Thornhill – Aubrey Wakeling
Rosie Thornhill – Gwendoline Pere Lahaille
Officer Stewart – Cliff Smith
Officer Cruz – Monte James
Professor Wildman – Randy Olea
Transient – Will Ahrens
Kathleen – Dee Wright
Guy – Patrick Mark Turner
Nurse – Sophia Louisa
Reporter – Johanna Rae
Henry – Wyatt McClure
Ella – Vanessa Hamilton
Marie – Julia Traverso
Sara – Crystal Traverso
Jordan – Justice Alan
River – Conor Butcher
Willow – Peyton Butcher
Co-Producer: Johanna Rae
Director: Sandy Chukhadarian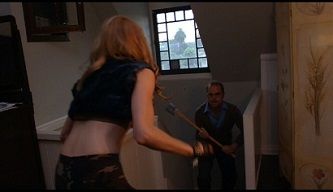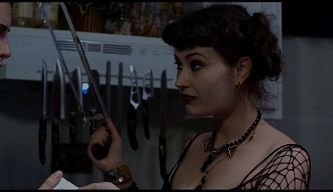 Run Time 1 hour, 20 minutes
Rating: 4 out of 5 stars
Website: www.leomarkstudios.com
Comments: The music is eerie and gets you in the mood for this horror film.
The women shown at the start are not normal. They are beautiful but something is definitely off about them. Norma, JJ, and Sasha are three women with troubled lives.
All three girls are connected from their childhood. Now ten years later they reunite. They want to know what happened ten years ago and why and get some revenge maybe too. The girls and Sasha's boyfriend head to the house where it all happened.
As the girls check out the house it looks ordinary but you just know it's not. You can feel it in the air.
The house owner returns home and he seems like a nice ordinary guy. He though as the film goes on comes out as a psycho. He is a very disturbed man. His wife now is something else. Their ties to one of the girls will leave you stunned.
This movie does get weirder and stranger as it goes on. This movie goes down some strange paths.
The movie has you guessing what is coming next. You will never be able to predict what is coming next.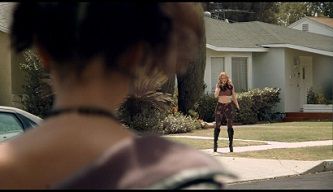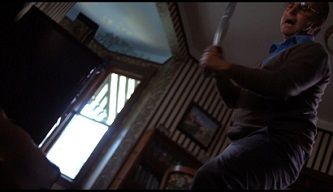 About Author