RICH REVIEWS: Moon Landing Live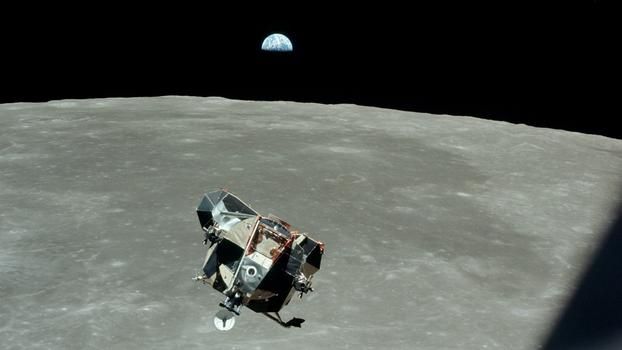 Moon Landing Live
**Premieres Saturday, July 20 at 10pm/9c**
July 1969. America made history and sent the first humans to the moon. High-quality NASA footage and extensive news broadcasts bring this sensational moment in history bursting back into life. Live news footage from every corner of the globe recreates the excitement and elation that surrounded the event, as 600 million people tuned in to watch Neil Armstrong's remarkable first steps. The whole country and even the world stopped to watch this
Executive Producer: David Glover
Run Time: 1 hr, 30 min, 10 sec
Rating:  4 out of 5 stars
Website: http://www.bbcamerica.com
Comments: The music is exciting to get you thrilled to be watching this film. The presentation gets you involved so you feel as if this is happening now.
Walter Cronkite is shown in the actual news footage. This is a trip back into the past of a monumental moment in history. We get to follow along through actual news footage as the astronauts prepare for their mission.  The whole country of America and even the world stopped to watch this. As Apollo XI takes flight the world watches.
There was a brief period where the command center on Earth was not receiving or sending anything from Apollo XI and the same with Apollo XI. The world breathed a sigh of relief as both started hearing and talking to each other.
Michael Collins, Buzz Aldrin, and Neil Armstrong were the three astronauts. As the two come in for a landing you watch with bated breath just hoping nothing goes wrong. Than Neil steps on the moon. The first man to set foot on the moon. It is an amazing thing. Even the President watches and congratulates them.
Then they must return home.
Can you just imagine going to the moon and back? To actually walk on the moon. Very few people have done so and it is an accomplishment of a lifetime.
Anyone interested in space, exploration, adventure, history will love watching this.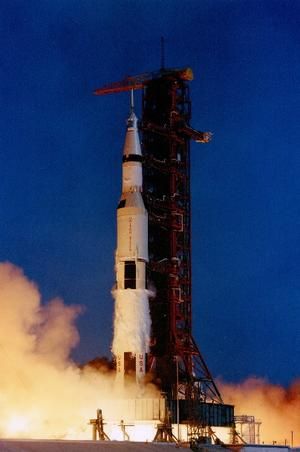 https://www.firstcomicsnews.com/rich-reviews-moon-landing-live/
https://www.firstcomicsnews.com/wp-content/uploads/2019/07/Moon-Landing-logo-600x257.png
https://www.firstcomicsnews.com/wp-content/uploads/2019/07/Moon-Landing-logo-150x64.png
Reviews
Rich Reviews
landing,reviews
Moon Landing Live **Premieres Saturday, July 20 at 10pm/9c** July 1969. America made history and sent the first humans to the moon. High-quality NASA footage and extensive news broadcasts bring this sensational moment in history bursting back into life. Live news footage from every corner of the globe recreates the excitement...
Richard
Vasseur
Richard.Vasseur@firstcomicsnews.com
Author
Richard Vasseur is a Canadian who has had a love of comic books his entire life. I started out as just a fan reading comics every chance I had. This evolved into writing reviews for a small newsletter which evolved into having my own column at Jazma Online and doing interviews. I also worked briefly as a columnist at Comic's Buyers Guide. Everyday I am involved with doing something comic book related and I love the hobby.
First Comics News