A girl seeks help and guidance from a robot monster to cope with the bullies at school and her father's new girlfriend.
Charisma Carpenter (Buffy, Angel), Josh Hopkins (Cougar Town, "Quantico") and Madison Horcher (Adventures in Babysitting) star in Mail Order Monster, writer-director Paulina Lagudiâ's "cool, kid-appropriate Frankenstein-esque drama" (Dove), available for unsealing this November!
After witnessing her mother's death 3 years ago with her best friend PJ in the car, 12-year-old Sam Pepper has never been able to move on. Her reclusive nature and nerd table membership leave Sam an easy target for bullying. Trauma and puberty cause Sam and PJ to not only grow apart but become rivals.
PJ bullies Sam through ostracizing and humiliating her in front of their classmates. As Sam watches the school laugh at her through the slits of her locker, she realizes sheâ's had enough. Sam orders the parts to build a Monster from a comic book ad and is finally able to give PJ a taste of her own medicine.
Finally, her life's changing for the better. When her father, Roy, reveals he proposed to his girlfriend, Sydney Hart, Sam sees just how much her life's about to change. Unable to face the state of her family, Sam relies on her monster to keep her from getting a new mom.
Written by Paulina Laguidi and Marc Prey.
Madison Horcher, Jeremy Aubrey and Emma Lyle co-star in a wondrous mesh of E.T and The Iron Giant, on Digital November 6 from Clay Epstein's Film Mode Entertainment.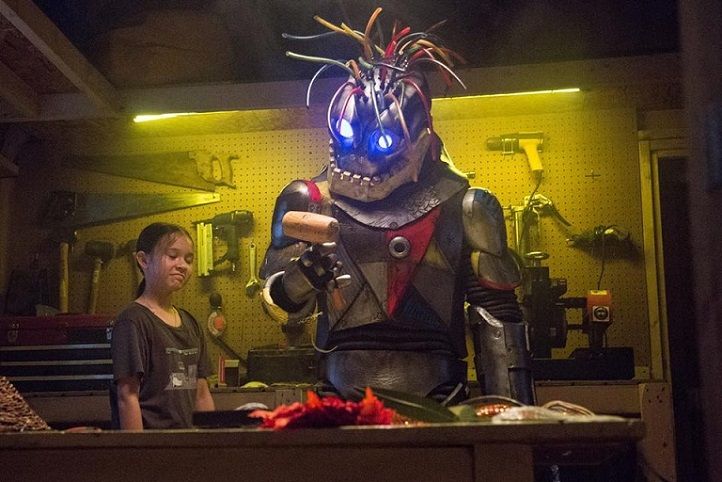 Directed by: 
Paulina Lagudi
Writing Credits:
Paulina Lagudi
Marc Prey
Cast: 
Charisma Carpenter … Sydney Hart
Josh Hopkins … Roy Pepper
Emma Rayne Lyle … PJ
Bill Billions … Sheriff Price
Lea Hutton Beasmore … Teacher
Madison Horcher … Sam Pepper
Karen B. Greer … Lunchroom Lady
Allen Hogan … Mr. Thomas
Ronnie L. Cleary … Teacher
Jeremy Aubrey … Monster
Ty Aidala  … Russ
Emma Phipps … Student
Ma'keal Sanders … Arnold
Marissa Hale … Ms. Franklin
Chloe Grace Lewczyk … Student
Raymundo Fite … Janitor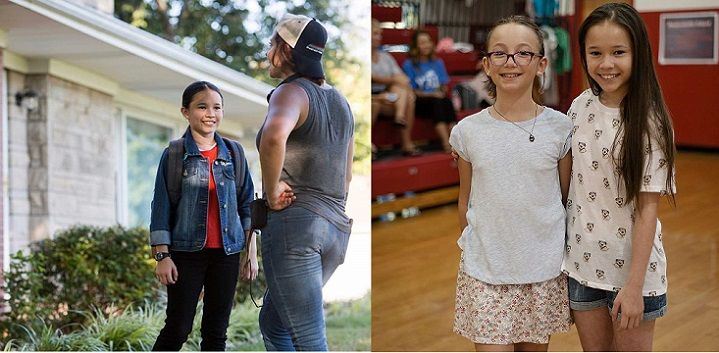 Produced by:
Paul Lagudi … executive producer
Paulina Lagudi … producer
Andrea Sastoque … line producer
Robert J. Ulrich … producer
Studio:
Jax Productions
Trailers: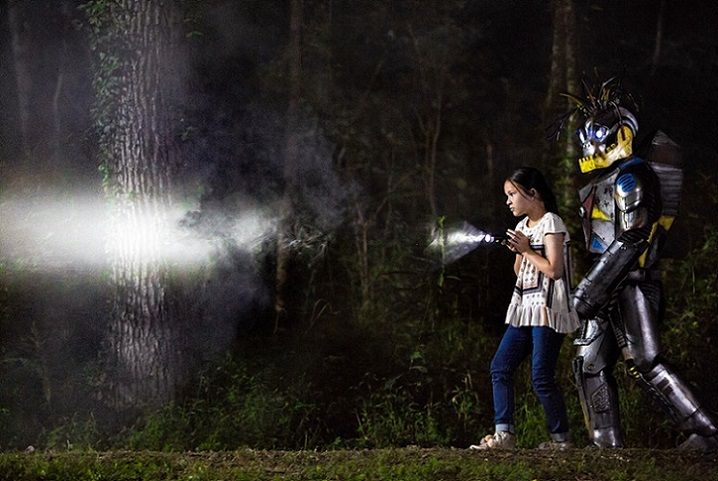 Run Time: 1 hr, 25 min
Rating: 5 out of 5 stars
Website: mailordermonstermovie.com/
Comments: Sam Pepper is a little girl who is a excellent student yet she is bullied. Bullying is always wrong and as you watch this movie you will find yourself caring about what happens to Sam.
Than Sam takes a chance on the impossible. Emotions run high in Sam. We get a look at how bullying can affect a child or any person.
Madison Horcher does an amazing job in this move.
Then the box arrives.
Sam has a hard life and she does show very strong emotions. She misses her mom. Her new robot called MOM starts to play a big part in her life. Sam though still is having trouble adjusting even though it has been three years and her dad is ready to move on. He wants her to and you can feel his pain at Sam pushing him away when he tries to get her to.
The robot does have an interesting look to it.
Sam's bully as we see more of her we see she is so sad and you will feel for her and want something better for her.
Sydney gives a nice performance as Sam's dad's finance.
Sam and PJ, her bully, do share a moment. It will make you smile. The situation with Sydney, Roy and Sam will make you emotional. You will be hoping and pulling for them.
The use of comic book page art to show the battle is a very unique way to show the fight.
The ending to this movie will bring a tear to your eye or maybe more than one. Sam does grow up here and she is one bright young lady. This movie is a must-see for anyone with a heart who wants to feel that heart fill with love.
About Author