Girl Lost: A Hollywood Story is a gripping story that reveals certain truths about the underground sex industry in Los Angeles. This powerful and riveting film was just released on Amazon Prime. The narrative reveals an up-close and personal look into the lives of two young women, one a runaway and the other a single mom as they navigate their way through the unforgiving and often brutal world of the sex trade in Los Angeles.
Cast:
Moxie Owens | Hope
Psalms Salazar | Baby Girl
Cody Renee Cameron | Paige
Serena Maffucci | Destiny
Leah Schaefer | Angel
Elizabeth Lamboy-Wilson | Lupe
Emily Cheree | Bridgette
Dominique Swain | Beth
Writer, Director, Producer, Editor:
Robin Bain
Executive Producers:
Marc Clebanoff & John Swon
Genre: Drama
Language: English
Production Country: United States
Trailer Link:

Director's Statement:
Shot on location on the streets of Hollywood, Girl Lost: A Hollywood Story is a character study surrounding four women involved in the sex industry. The film explores the social, cultural, and economic plights of these women as they struggle to survive in an unforgiving world. Far away from the perceived glamour of Beverly Hills, the film captures the darkest and most despairing elements of the city and the journey of the characters.
— Robin Bain, Writer/Director/Producer/Editor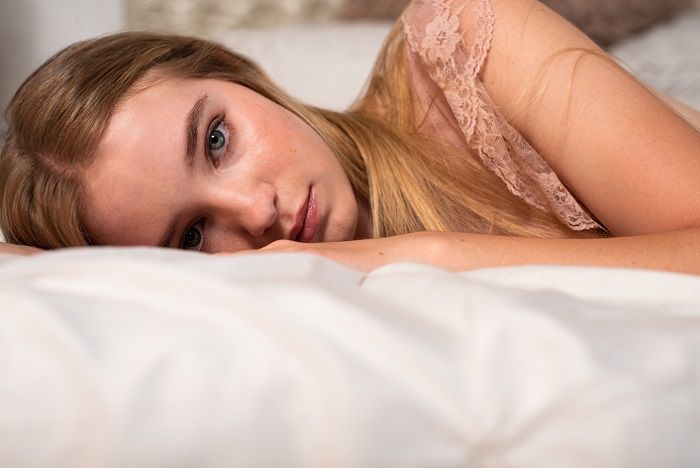 Website: www.bgpics.com/movies/girl-lost-a-hollywood-story/
Run Time: 90 Minutes
Rating: 5 out of 5 stars
Comments: Hope is a gorgeous sexy young woman. She has problems at home and leaves hoping for something better. Baby Girl is a working mom. You can see she does love her little daughter. Both of these women are beautiful and both have different problems in their lives.
Baby Girl has her first Working Girl job and you can see her detach herself from what is happening. She does what she is doing because she sees no other choice. She does what she does out of love for her daughter.
Hope is looking for a place where she can belong. Two older more experienced women are using her, manipulating her. It is sad to watch.
Baby Girl and Hope meet as both are being used by Paige and Destiny. Baby Girl does seem to be more into it as she is older and more mature than Hope. Paige and Destiny are new Madame's who just care about making money and having fun.
Hope's first job is not something she ever wanted. You see here in very good detail through the actress that Hope does not want this.
There are topless nudity and sexual scenes so this is a mature film.
As the film progresses you see how sad leading such a life is. Both women are suffering and the longer they stay in this life the worse they feel.
Baby Doll enjoys the moments she spends with her daughter, Angel. Her working though the pressure is so high. Hope as well is suffering. Both use alcohol and drugs to get them through what they do.
Baby Doll and Hope are both being changed from the life they are leading. The actresses do deliver stunning performances.
Both women's lives spiral out of control. Being a working girl is not just about getting money for sex there is so much more, so many hardships. These women never wanted this. The way they are treated is saddening beyond belief. You will feel for these girls. They did not deserve this.
This movie really draws you in and lets you feel just how awful these girls lives become. Becoming a prostitute will destroy your life. The actresses here bring that across yet they do show a little hope remains. These women can take back their lives if they want to. It is not easy yet they can. These women are so strong when they do so.
This movie is amazing.
About Author