Title: Flora of Middle-Earth: Plants of J.R.R. Tolkien's Legendarium (HC)
Author: Walter S. Judd
Illustrator: Graham A. Judd
Pages: 424
Publisher: Oxford University Press
Price: $ 34.99 US
Rating: 4 out of 5 stars
Website: Global.oup.com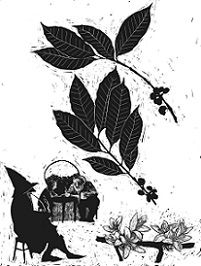 Comments: ONE: Introduction: The Importance of Plants in J.R.R. Tolkien's Legendarium
Here we are given a lot of information on what is to come in the book. We are also given a few things that will make you think and look at the flora in Middle-Earth maybe a little differently as you also look around yourself on Earth.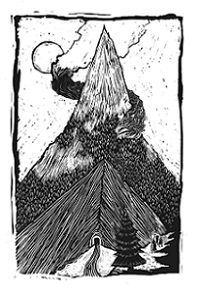 TWO: Plant Communities of Middle-Earth
Here we learn all about what trees and grasslands existed in Middle-Earth and where they did. Events from the books are mentioned as to what flora was at that location. One thing made clear is that Middle-Earth is not all imaginary, it has a base in truth. The chapter does start to drag on a little yes if you are a die hard fan you will find it of interest but a casual fan might find it too long.
THREE: The Diversity of Life, with a Focus on the Green Plants
Have you ever wondered what a plant is? That is answered here. All the scientific terms are used and you do get a very lengthy explanation. This chapter is very precise in giving you all the facts and numbers.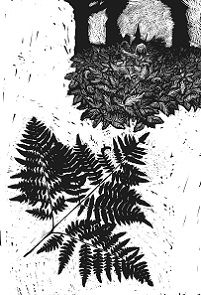 FOUR: Introduction to Plant Morphology: Learning the Language of Plant Descriptions
Most people do not notice the many different plants around them. They blend in too much and people are not that attentive to details in general. In this chapter, you learn the various parts of a plant and what each does. You will be an expert after reading this if you can remember it all.
FIVE: Identification of the Plants of Middle-Earth
Here we learn all about identifying plants so you know which one is which. You are provided with a huge listing with examples of various plants to help you know from its description which one is the one you're trying to identify. Fruits, herbs, vegetables, and flowers are included.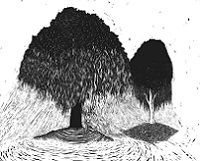 SIX: Telperion and Laurelin: The Two Trees of Valinor
Trees do play a huge part in mythology. Light as well ties in with trees as we all know we do need light to survive and live and so do trees. These two trees could represent the trees from the Garden of Eden even.
SEVEN: The Plants of Middle-Earth
Here in this chapter, it talks about the plants from Tolkien. We are provided with a list of the 141 plants and nonanimal life forms of Middle-Earth. Then it really goes into detail about each one of these.
We are treated to a lovely poem from (LOTR 1: XI). There are other quotes as well from LOTR's which read so slowly, they just flow off your tongue.
All the drawings of the plants do help to give you an idea of what they look like. Plus some have cute little characters from LOTR's. All the drawings are in black and white.
The Plants of Ithilien illustration will catch your eye. It is a dark countryside filled with trees and plant life which three travelers journey through.
EIGHT: A Note from the Illustrator
The illustration style is digital with a relief carving and printmaking style. The art is meant to make you more enjoy the plants in both the natural world and Tolkien's works.
This book has been well researched. You are overloaded with information. For the common person there might be a bit too much information, but for a die hard fan of Tolkien and his Lord of the Rings this is definitely a must have.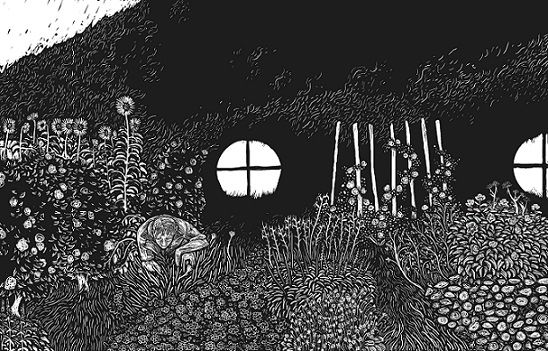 About Author