Zach Galligan (Gremlins) won't be getting much sleep this May when Evil Little Things hits town!
From director Matt Green, and starring Hannah Fierman, Courtney Lakin, and Jonathan Horne comes a deliciously wicked new horror anthology in the tradition of Creepshow.
A young boy finds a mystical toymaker with stories to tell. The first is of a leprechaun seeking revenge on a defenseless family. The second is of a doll who works evil on her fragile owner. The toymaker gives the boy a clown named Giggles. Clowns are supposed to be the guardians of happiness, right? These Evil Little Things will cause you many sleepless nights.
Written by Yasmin Bakhtiari and Nancy Knight.
Evil Little Things are unleashed May 12 on DVD and Digital from Uncork'd Entertainment!
Trailer: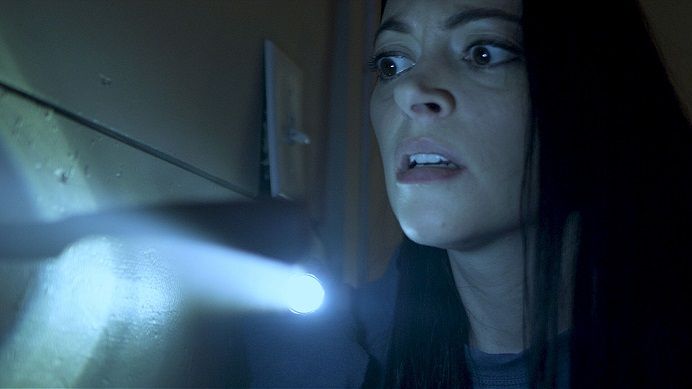 Directed by:
Matt Green
Writing Credits:
Yasmin Bakhtiari … (Writer)
Nancy Knight … (Writer)
Produced by:
Cristin Azure … producer
Yasmin Bakhtiari … executive producer
Amanda Cook … executive producer
James Tavelle … executive producer
Cast:
Cory Anderson… Room Service Maid #2
Yasmin Bakhtiari… (voice)
Demetrice Byrd… Crystal
Piper Collins… Katelin
Benny Demuis… Drunk Guy
Tiffany Dineen… Nurse
Peyton J. Evans… Young Susan
Hannah Fierman… Jessica
Zach Galligan… Step Dad
Lilliam Gray… Young Jessica
Matt Green… (voice)
Courtney Hogan… Susan
Jonathan Horne … Jeremy
Nancy Knight… Aunt Sally
Courtney Lakin… Abby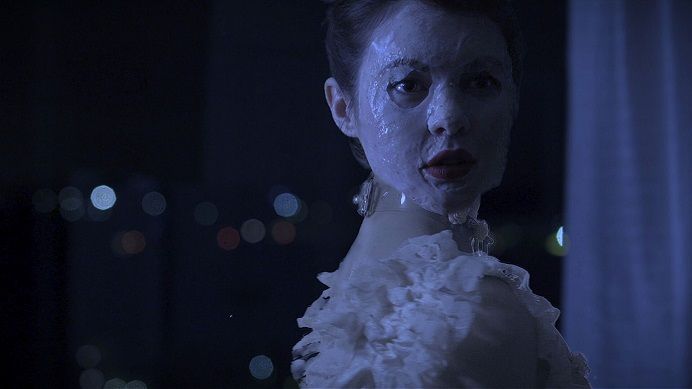 Run Time: 1 hr, 25 min
Rating: 3 out of 5 stars
Websites: www.facebook.com/evillittlethingsmovie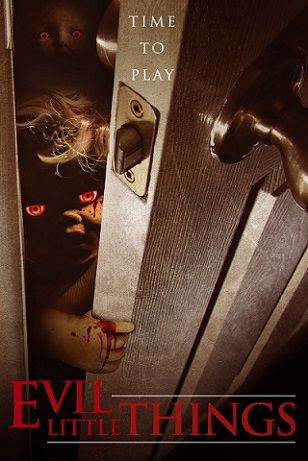 Comments: A mother takes her son out to a toy store to find him something to make him more relaxed at night and to feel safer. The toy shop owner tells them a tale.
The first tale is about a leprechaun. It is a dark night and the house is poorly lite. The setting of mother, daughter, and son is perfect for the beginning of a horror story. A leprechaun doll shows up and it is creepy looking.
The mother while cleaning the fireplace finds something. Things are happening to her.
This is a low budget film. Not a big cast and not much for special effects.
There is a build-up of suspense. When the leprechaun attacks it is funny looking. You will laugh as much as be scared. The ending does have some frightening aspects to it.
The toy store owner will go back to between tales. He is one strange guy.
The next tale is about a woman, Abby who likes dolls. She has one doll Patty that is more special than the rest. The woman has obvious mental problems. Are they all in her head or are they real? Is Patty the cause of her problems or is she. Patty does make one of Abby's wishes come true. The story does have some unpredictable moments in it.
The third tale has the boy in the story getting a clown doll. He takes it home. Now this boy's dad is a mean guy and he hates the boy. So now the boy has Giggles. This tale ends pretty much how you would expect it to. The special effects are good on the doll.
These stories will not terrify you but they may scare you a little and make you take a second look at the next doll you see.
About Author