2039. Jails have been turned into online portals where the public gets to choose what prisoners eat, wear, watch and who they fight. So successful is Panopticon TV, it is about to be rolled out to a whole town, providing subscribers even more choice.
Trailer:

Directed by:
S.A. Halewood …
Writing Credits: 
S.A. Halewood … (writer)
Cast: 
Alison Doody … Neilsen
Linus Roache … Charles Lynden
Lotte Verbeek … Aisha
Clarke Peters … Perelman
Will Rothhaar … Nash
L. Scott Caldwell … Michelle Jacobs
Daniel Newman … Businessman
Toby Hemingway … Barca
Ashton Moio … Dale Peretti
Jamie Draven … Hardin Jones
Tim Jo … Alden
Anthony Okungbowa … Martins
Jonathan Stanley … Jaden
Jennifer Soo … George
Michael Alexander … Outcast
Jimmy Doom … Irish
Tevis R. Marcum … Joe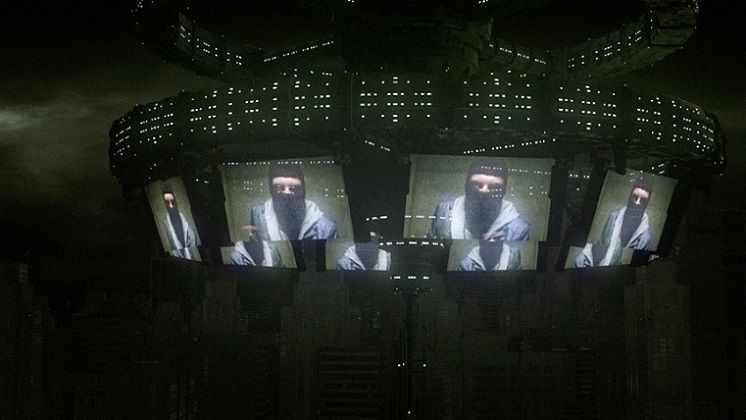 Zack Kurz … Pedestrian with Camera
Quintin Hicks … Fat Mike
Serge Martinenko … Businessman
Franco Pulice … Parkour Police
Miranda Heath … Business Woman
Dean Teaster … Burnham
Didrik Davis … Ben
Dennis Nicomede … Businessman
Kerstin Alm … Businesswoman
Wade Baker … Businessman
Henri Franklin … Bum
Danny Mika … Businessman
Richard Lewis Warren … Businessman
Adam Lorenz … Gas Station Attendant
Will Clarke … Shopper
Marc Cleary … Agent
Billy Walker … Agent
Bert Davis … Nash Jones
Tom Maldonado … Youth 2
Eugenia Care … Businesswoman
LaTrallo Presley … Prisoner #3
Ron Zill … Prison Guard
Danielle Kellman … Waitress
Neal Kumar … Businessman
Anita Star … Waitress
Cristina Sasso … Elizabeth

Rhonda Freya English … The Motelier
Gwen Kellman … Businesswoman
Lisette Miller
Jamey Srock … Businessman
Vanessa Wright … Production Assistant
Jared Michael Scott … Pedestrian (as Jared Michael-Scott)
Tokkyo Faison … Head prisoner/fighter
Don Richard … Moreno
Louis Oyeleye … Prison Guard
Brak Little … Julius
Ian Line … Zico
Kirsten Rock … Teen watching Jumbotron
Bailey Ferrer … Teen watching Jumbotron
Pamela Coleman … Commuter
Lee Phillips … Businessman
Luke Trester … Mr. Green
Mike Nadal … Businessman
Josh Phillips … Boy on skateboard
Robert Littlemore … Businessman
Cecily Rock … Teen watching Jumbotron
Elijah Daniel … Pedestrian (uncredited)
Erin Emanii … Pedestrian (uncredited)
Giancarlo Evola … Prisoner (uncredited)
Marcus Goddard … Prisoner (uncredited)
Brandon Green … Prisoner (uncredited)
Scott Konkel … Pedestrian with a camera (uncredited)
DJ Perry … Justin Moreton (uncredited)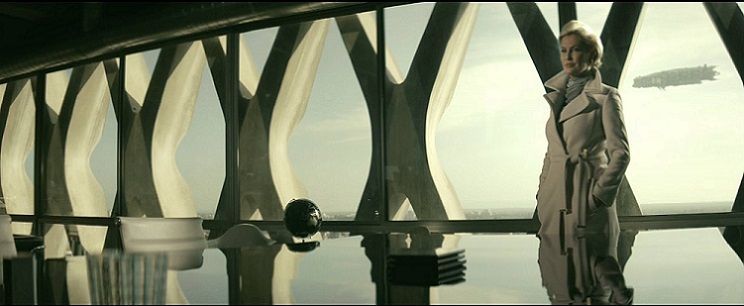 Produced by:
Andrew Chapman … line producer
George Constas … co-producer
Adam Draper … executive producer
Virginie Drouot … co-producer
Christopher Figg … executive producer
S.A. Halewood … producer
Curtis Hall … co-producer
Michael Ilitch Jr. … executive producer
Diane Kasperowicz … executive producer
Julie B. May … executive producer
Donall McCusker … executive producer
Glenn Murray … executive producer
David Mutch … executive producer
Christos Philippou … associate producer
Kathryn Sheard … executive producer
Melissa Simmonds … executive producer
Andy Strachan … executive producer
Christina Varotsis … producer
Jan Wieringa … executive producer
Run Time: 1 hr, 34 min
Rating: 1 out of 5 stars
Facebook: www.facebook.com/Division19movie/
Comments: Hardin is a prisoner in the future. Now here there are televised fights of prisoners. Hardin escapes.
Now this movie is so slow moving. You might actually fall asleep watching it. Hardin spends a lot of time wandering around. Nothing is really happening. There is not enough explanation about what is going on. Some scenes are shot too dark to fully see.
The fighting scenes you would expect are not in the movie. You can see a few clips of them in the background once in a while back that is it.
The broadcasting is not shown that much. The movie focuses on Hardin's escape. Hardin it is said is popular among the viewers yet we do not see it.
The actors are not given much of a chance to show whether or not they are good at acting. The only scene with some emotion is with Hardin and his brother Nash.
This is a low budget film and it does come across as one. The ending will leave you wondering why did you watch this.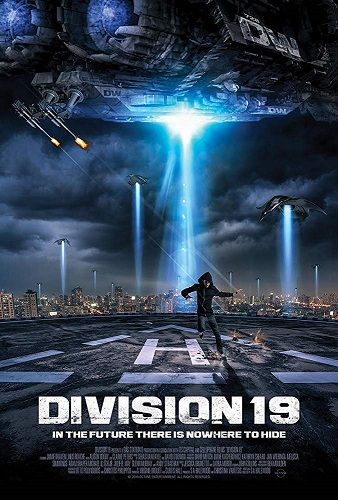 About Author