Demons
Hell is Empty. The Devil is Here.
The devil comes to town this October when Demons, written, directed and starring Miles Doleac, hits theaters and VOD from Uncork'd Entertainment.
A psychological thriller that marries elements of The Exorcist, The Shining and The Big Chill, Demons tells of a celebrated fiction writer and former priest (Doleac, "American Horror Story", The Hollow) who, along with his wife, are tormented by the ghost of her late sister, as the details of her grisly death are slowly uncovered.
Andrew Divoff (Wishmaster), John Schneider (''Smallville''), Lindsay Anne Willams (The Hollow), Steven Brand (Hellraiser : Revelations), Kristina Emerson ("NCIS : New Orleans"), and Gary Grubbs (Free State of Jones) co-star star in a powerful goosebump-stirring new spookfest from Historia Films, the makers of The Hollow and The Historian.
Eight years ago, Father Colin Hampstead oversaw an aborted exorcism that resulted in the gruesome death of seventeen-year-old Jewel Grant, in rural Louisiana. The deceased girl's older sister, Kayleigh, grew immediately attached to Hampstead and sought him out, at first for grief counseling and then, for much more.
Eight years later, Hampstead has left the priesthood and become a celebrated fiction writer, specializing in stories about the occult, and he and Kayleigh, now his wife, have a beautiful daughter and run a well-known bed and breakfast in Savannah, GA. When the couple agrees to host a wedding for one of Colin's college friends, what begins as a Big Chill-type reunion turns into something much more macabre, as the seemingly omnipresent ghost of her dead sister Jewel compels Kayleigh to engage in bizarre, destructive behaviors that endanger the lives of both her friends and herself.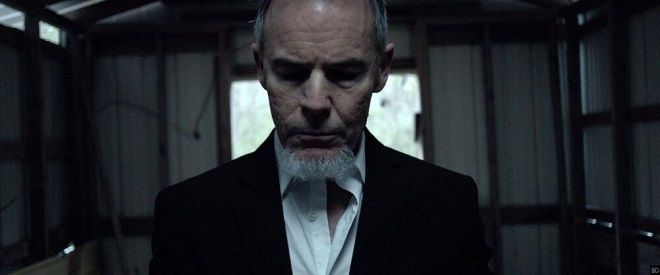 Demons is in theaters and VOD October 6.
Studio: Uncork'd Entertainment
Director: Miles Doleac
Cast: Miles Doleac, Andrew Divoff, John Schneider
Demons | Trailer:
Cast: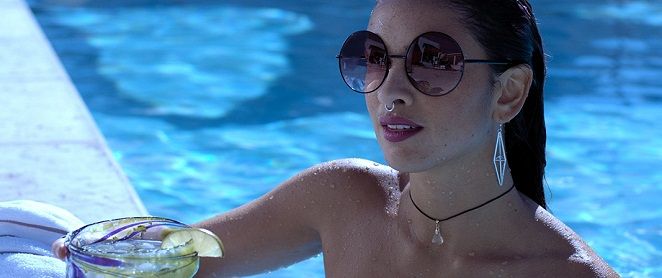 John Schneider … Dr. Gerry Connor
Andrew Divoff … Jasper Grant
Steven Brand … Eddie
Gary Grubbs … Father Joseph Moran
Miles Doleac … Colin
Kristina Emerson … Lara
Yohance Myles … Marcus
Jessica Harthcock … Jewel Grant
Lindsay Anne Williams … Kayleigh
Ella Claire Bennett … Jewel Hampstead
Presley Richardson … Young Jewel
Megan Few … Emmie
Joseph VanZandt … Police Officer
Caroline Baggerly … Caroline Grant
Anna Voynik … Young Kayleigh (as Anna Kate Voynik)
Run Time: 1 hr, 42 min
Rating: 2 out of 5 stars
Website: www.demonsmovie.com
Comments: The movie starts off slow. There is some T&A so it's a mature movie. The people for the most part just stand around talking.
A father calls a Priest to help with his daughter who is possessed. The lighting is too dark as the Priest is first shown with the daughter, Jewel and in other parts of the film too.
The characters spend so much time doing nothing. They just hang out.
There is some speculation as to whether or not Jewel is really possessed.
Father Joseph Moran does face this possession and does very little.
The father now he was and is not that great a father or husband.
The story is hard to follow. There are a few suspenseful moments. The daughter does put on a good performance being possessed.
All the females in this film are gorgeous beauties.
The wedding is a happy experience. It shows life going on and people getting their happy ending. The ending to this movie is next to impossible to understand.
There are a few moments to scare you and the girls are lovely and that is about it.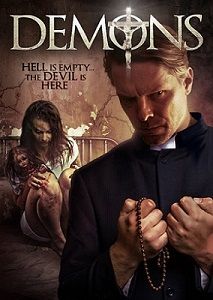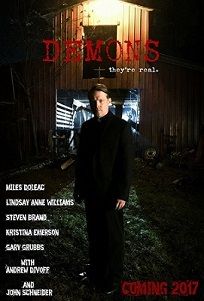 About Author