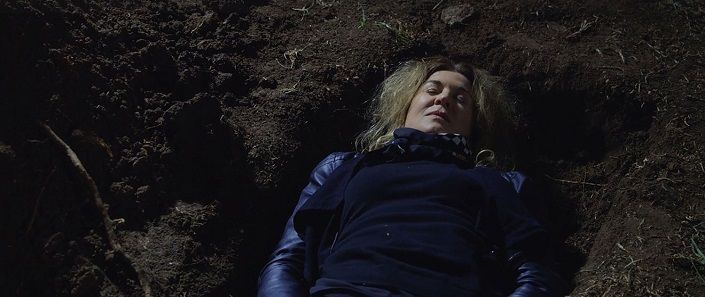 DEANY BEAN IS DEAD

Cast:
Paulina Lule  … Izzy (as Paulina Bugembe)
Brett Chapin … Steve
Melanie Leanne Miller … Tara
Wendy Wilkins … Maxine Williams
Allison Marie Volk … Deanna Locke
Paul Tigue … Dr. Harris
Kaitlin Huwe … Daisy
Sarah Siadat … Angela
Jennifer Champion … Joan
Ben Horwitz … Security Guard
Colin Taylor Martin … Myron Matthews
Christopher Glenn Cannon … Tom Matthews
Nicholas Thurkettle … Stan
Directed by:
Mikael Kreuzriegler
Written by:
Allison Marie Volk
Produced by:
Mikael Kreuzriegler … producer
Christiana Santos … co-producer
Allison Marie Volk … producer
Mikael Kreuzriegler's black comedy DEANY BEAN IS DEAD premieres on digital July 10, 2020, from Global Digital Releasing.
A down-on-her-luck woman (Allison Marie Volk, "The Lone Ranger", "Anya") tries to win back her ex-boyfriend at his engagement party without revealing that she recently strangled boss is in the trunk of her car.
Christopher Glenn Cannon, Sarah Sidak, Wendy Wilkins, and Paulina Bugembe star in a "charmingly kooky" (ThatMomentIn.Com) film, coming this summer.
Run Time: 1 h. 23 m, 46 s
Rating: 4 out of 5 stars
Website: www.deanybeanisdead.com/
Comments: The narrator's voice is amazing. It just has the right tone as he talks about murder. He describes things perfectly. Deany Bean we see is a woman obsessed with her ex. Her boss now is super annoying. You will find yourself hating her boss.
The narrator is just great as he brings across what is happening.
Deany is so calm as she goes about her day. Even though her day is not one that would have most people being calm. She does have a stressful day filled with people that are insensitive. Her reaction to her boss is one that a lot of people dream of.
Deany is so mentally damaged she does need help. Her actions are kind of humorous as she has committed a crime and tries to hide it while at her ex's house. She does try using her ex's brother to make him jealous.
Allison Marie Volk does deliver a great acting performance. Deany is doing all she can to cause problems between her ex and his new finance.
Deany knows what she wants she just can not have it. So what does she do? Listening to the narrator narrating is simply something you have to hear it is the best part of this movie.
Jermaine played by Bodie Newcomb the announcer actually is shown and Deany sees him and he has a woman just talking to him who takes him away. It is kind of a surprise and a bit weird but it works well the scene. Deany Bean was about to commit a mistake when Tom her ex shows up.
Deanna aka Deany Bean is taking charge of her life. She looks great. Deanna does start doing things because she wants to.
This is a fun movie that does show you that life can work out through all the hardships you can end up happy.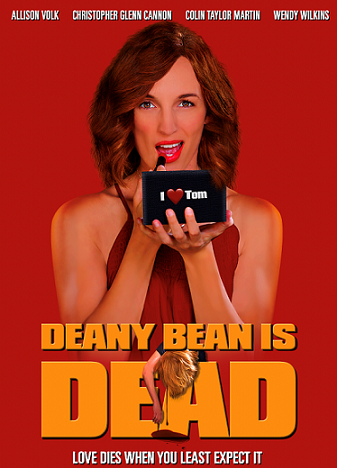 About Author