Written/Directed by Brandon Slagle
Starring: Vivica A.Fox, Daniel Baldwin, Stink Fisher, Devanny Pinn, Vernon Wells
Trailer:

Screen superstar Vivica A.Fox (Independence Day, Kill Bill) stars in the sci-fi thriller Crossbreed, invading VOD this February Uncork'd Entertainment.
Marine takes on a monster in an action-packed throwback in the tradition of Aliens and Escape from New York.
In the near future, the President of the United States of America hires a team of military veterans to retrieve an alien bio-weapon from a top-secret research facility orbiting the Earth. These highly trained mercenaries must infiltrate the space station and recover the deadly experimental alien cargo located onboard. All is going according to the plan until the cargo escapes.
Daniel Baldwin (John Carpenter's Vampires), Stink Fisher ("Gotham"), Devanny Pinn (Party Bus to Hell), and Vernon Wells (Commando) star in a Brandon Slagle film, Crossbreed premiering February 5, 2019, on VOD from Uncork'd Entertainment.
Directed by:
Brandon Slagle
Writing Credits:
Brandon Slagle … (written by)
Robert Thompson … (written by)
Cast:
Vivica A. Fox … President Ellen Henricksen
Daniel Baldwin … Secretary of Defense Weathers
Stink Fisher … Adam 'Boss' Ryker
Devanny Pinn … The Crossbreed
Vernon Wells … Murphy
Antoine Lanier … Ray 'Slaughterhouse' Stephenson
John T. Woods … Alfonso 'Four-Eyes' Sihft
Mu-Shaka Benson … Miller
Brandyn T. Williams … Noob
Jason McNeil … R'Reon 'Degenerate' Jones
Jason John Beebe … Commander Ovecheck
Olivia Baseman … Samaya
Tom DiNardo … Dr. Bay
Serena Lorien … Al
Amanda Mikhail … Ashley
Greg Robbins … Ron
Ryan Kiser … Chulo
G. Paul Salvetti … Glenn
Joseph 'Mr. Diesel' Hall … Bullethead Walt
Donna Kopp … Congressman Lawton
Tammy Jean … The Cyborg
Erika Frase … Dealer Flux
Bill Kennedy … Dr. Stone – Canadian
Mike Rae Anderson … Ra'hmar
Robert Thompson … Gus Taylor
James Dean Houston … OTU General – Nick
Michael McIntyre … Einar – Mercenary Leader
Gene Freeman … Beck Coleman (Mercenary)
Ajala Bandele … Mike Goodman (Mercenary)
Kelly Kula … Raven (Mercenary)
Joy Nicole Fox … Fox (Mercenary)
Brad Bentz … Prophet (Mercenary)
Andrew Paul Biondo II … OTU Security
Nicholas Czerniejewski … OTU Security
Brennan D'Errico … OTU Security
Sean C. Johnson … OTU Security
Kayla Lanzalaco … OTU Security
Kassie Lerman … OTU Security
Mariposa Miranda … OTU Security
Ricky Ortiz … OTU Security
Chris Pineda … OTU Security
Zack Pinn … OTU Security
Gregory P. Robbins … OTU Officer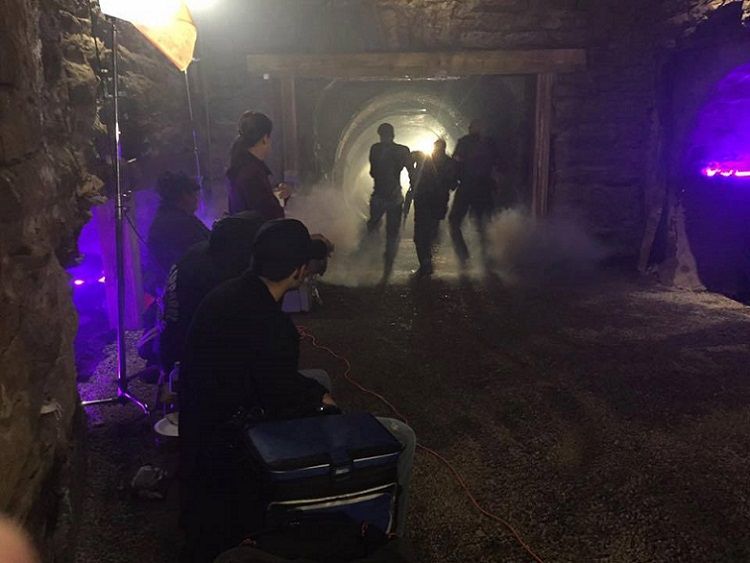 Shauna Robbins … OTU Officer
Vanessa Shevat … OTU Security
Brandon Machajewski … OTU Security
Eddie Kirkwood … OTU Security
Bill Benn … OTU Tech
Christopher Burns Jr. … OTU Tech
Jordan Rosas … OTU Tech
Bob Bozek … OTU Scientist
Rachelle Marie Chvala … OTU Scientist
Malcolm Aaron Ertha … OTU Scientist
Leah Glendenning … OTU Scientist
Mick O'Keefe … OTU Scientist
Nick Pinn … Digitizer Tech
Phillip Buffone … Senator
Matt Hurtubise … Senator
Sherri Lyn Litz … Senator
Jesse Merrill … Senator
Samuel Serra … Senator
Paul Dressel … Senator
Lynn Czekaj … Senator
Danielle Brazie … Club Dancer
Arleen Garcia … Senator
Moonda Tee … Club Dancer
Yvette L. Leli-Aragon … ClubCocktail Waitress
Steven Borowski … Club Barfly
Marcus Ganci-Rotella … Club Barfly
Don Johnson … Club Barfly
Brian Netzel … Club Barfly
Elaina Trudell … Club Barfly
John Karyus … Club Barfly
Kyle Hanus … Bar Roughneck
Tessa Philbrick … Bar Roughneck
Brian Varney … Mercenary
Brittany Winner … Twin Mercenary #1
Brianna Winner … Twin Mercenary #2
Hunter Johnson … Mercenary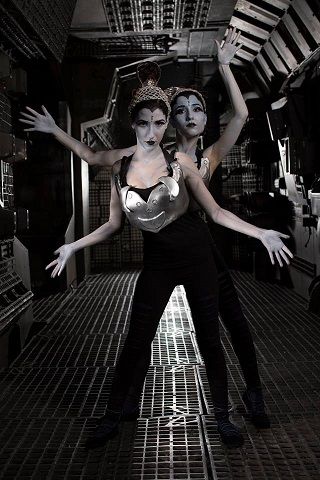 Produced by:
John Bosher … executive producer
Chris Charles … executive producer
Liz Cuppie … line producer
Donna Kopp … executive producer
John Kopp … executive producer
Devanny Pinn … producer
Pre-order CROSSBREED here!
itunes.apple.com/us/movie/crossbreed/id1446691237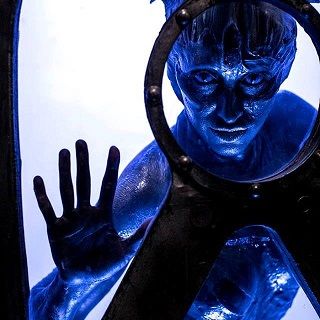 Run Time: 1 hr, 25 min
Rating: 1 out of 5 stars
Website: www.facebook.com/CrossBreedMovie/
Comments: The movie starts out with action as an outer space battle rages. Than onboard a ship the cargo is secured by mercenaries.
Vivica A. Fox aka President Ellen Henricksen looks gorgeous as the President.
So more mercenaries are hired to get the cargo back.
As you watch this movie you will see things to remind you of other sci-fi movies.
Adam leads the mercs Slaughterhouse, Foureyes, Degenerate and Noob. These guys are not portrayed as professionals.
The movie moves along slowly with not much of anything happening. The settings are minimal or in other words cheap. The cargo aka the alien is a little interesting. It does next to nothing in the first half of the movie and the second.
The fighting is not that exciting. It is not that well done. The movie needs so females in it besides the cyborg holograms. The President is the only real-life female shown. The alien is anti-climatic.
The movie is boring you will have a hard time not falling asleep. The ending when it comes you will enjoy it the most. The spaceships would be a nice touch if they were used.
This whole movie was poorly made the characters lacked any reason for you to become attached to them and care about them.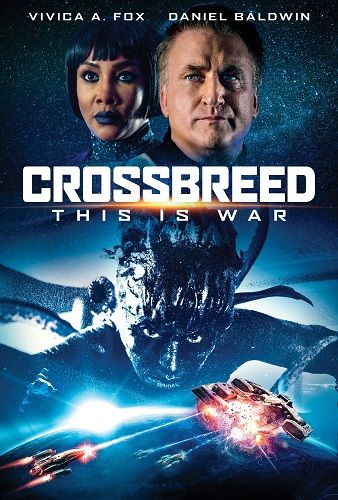 About Author