Widely regarded as one of the goriest films in years, Brazilian horror hit Cannibal Club, directed by Guto Parente, premieres in North America this March via Uncork'd Entertainment.
The film hits theaters March 1st and will be available On Demand March 5th.
Otavio and Gilda are a very wealthy couple of the Brazilian elite who have the habit of eating their employees. Otavio owns a private security company and is a notable member of The Cannibal Club. When Gilda accidentally discovers a secret from Borges, a powerful congressman and the Club's leader, her and her husband's lives are in grave danger.
The smartly satirical and undeniably jaw-dropping Cannibal Club premieres in theaters and On Demand in March.
Trailer: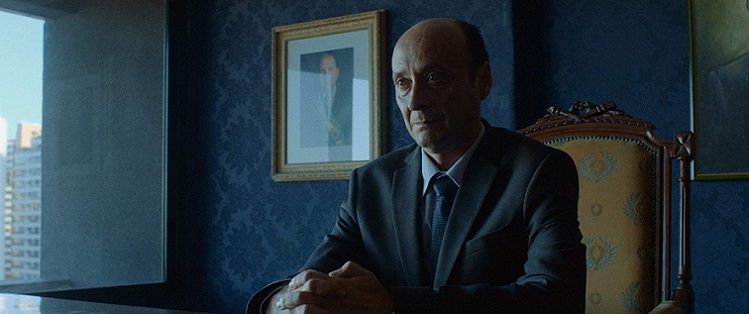 Directed by: 
Guto Parente
Writing Credits: 
Guto Parente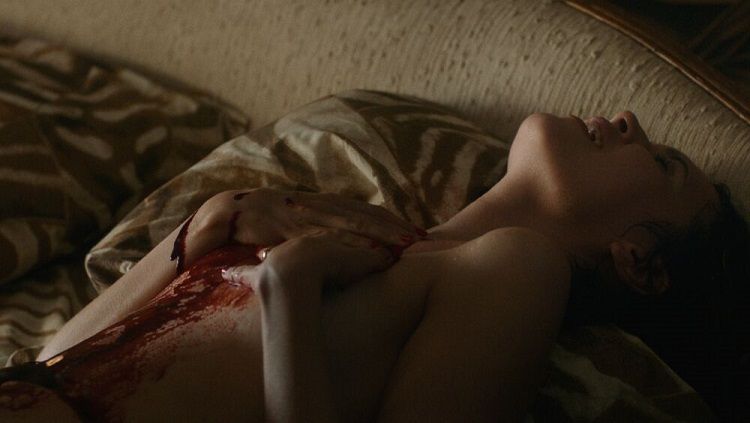 Cast:
Tavinho Teixeira … Otavio
Ana Luiza Rios … Gilda
Pedro Domingues … Borges
Zé Maria … Jonas (as José Maria Alves)
Breno Baptista
Rodrigo Capistrano … Clóvis
Juliana Carvalho
Alcântra Costa … Abelardo
Rodrigo Fernandes
Lc Galetto … Ramirez
Karita Gardenia
Marco Goulart … Marco Goulart
Luis Henriques … Luis Henriques
Gustavo Lopes
Júnior Martins … Júnior Martins
Fátima Muniz … Cecília
Galba Nogueira … Lucivaldo
Mara Nívea
Fernando Piancó
Bruno Prata … Josimar
Daniel Rocha
Hamilton Sales
Ana Cristina Viana … Eleonora
Leonardo William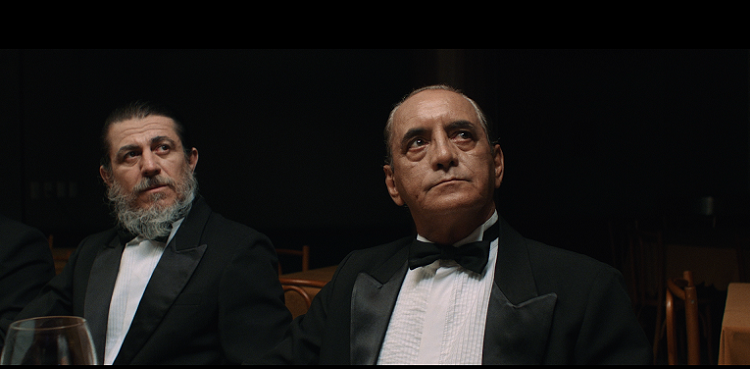 Produced by:
Ticiana Augusto Lima … producer
Luciana Vieira … assistant executive producer
Run Time: 81 min
Rating: 2 out of 5 stars
Website: www.facebook.com/events/289404568636880/
Comments: There is full nudity and sexual scenes. Things do get violent and gross fast.
The film is subtitled. They speak in Portuguese.
Otavio and Gilda are a married couple with a love of violence, gore, and eating. These two do argue a lot as well.
The story well there is not really one. The people hangout have dinner and Otavio and Gilda even kill and eat their employees. The security guards and caretakers are portrayed as real people.
This movie drags on and on with not much of anything happening.
Gilda learns a secret about Otavia's boss. This secret really should make no difference. But for some reason, their boss thinks it does.
So Otavio and Gilda make plans for their boss Borges it's them or him.
This movie does end up taking a decidedly different turn as you near the end. It will catch you off guard.
Otavio and Gilda are great characters, they both have unique personalities with a weird macabre side. Gilda is beautiful both dressed and undressed. She is the only female featured in this movie. There is a limited cast of characters. The strangeness of the movie makes it watchable even when it drags on.
"the goriest films in years" well it is not even close. There is a little gore and I do mean little.
Gilda is beautiful and cute and evil in this film and she is the best part. Her acting is well enough and her looks make her stand out.
About Author