The fur flies this October with the Bunnyman's final stand! 
The deadly adventures of Bunnyman continue in the third and final film in the Bunnyman trilogy, Bunnyman Vengeance on digital 10/20 and DVD/BD on 11/21 from Uncork'd Entertainment.
The adventures of Bunnyman continue in the third and final film in the Bunnyman franchise. The man known as Bunnyman returns home to find his family running a haunted house attraction. The family welcomes him home, but soon realizes you cannot domesticate a wild animal. Death and mayhem ensue as the family turn on one another to fulfill their bloodlust.
From writer-director Carl Lindbergh, and starring Diana Prince (Puppet Master: Axis Termination), Debby Gerber ("Glee"), and Marshal Hilton (The Bunnyman Massacre), Bunnyman Vengeance escapes the bloody burrow 10/20 on VOD.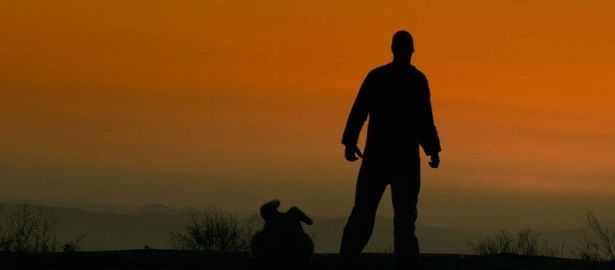 TRAILER

Director: Carl Lindbergh
Writer: Carl Lindbergh
Credited cast:
Diana Prince … Lisa
Marshal Hilton … Sheriff Clint Baxter
Bradley Bundlie … Scared Boy
Boriana Williams … Emily
Olivia Stiefel … Lauren (as Olivia Rush)
Debby Gerber … Lisa
Hunter Johnson … Jack
Carl Lindbergh … Bunnyman
Michael Shaun Sandy … John
Fanny Rosen … Stephanie
Caitlin Rose Williams … Melanie
Jake Ryan Scott … Jason
David Scott … Joe
Dalia Elliott … Melissa
Joshua Lang … Bunnyman
Run Time: 1 hr, 30 min
Rating: 3 out of 5 stars
Website: http://www.anocproductions.com/bunnyman-vengeance.html
Comments: This is one weird movie. The Bunnyman just looks strange. Bunnyman has friends. He also does not talk which adds a creepy side to his character.
This movie is just a plain slasher movie with a guy dressed in a bunny suit. It does have some gorgeous female victims in it.
The movie treats the Bunnyman as if it is natural for him to be walking around in a bunny suit.
A lot of the movie the killers are just standing around. Then one of Bunnyman's friends tortures two beautiful women.
The visuals are just weird in a video type scene. The music is cool and strange so it fits the movie.
There does not seem to be any reason for all these killings. Well, we do have insane killers and beautiful girls. There is gore as well and some cheap camera shots to show the blood.
The four killers are so totally insane. They even start to turn against each other. A Bunnyman wielding a rifle is a dangerous thing.
The final battle comes down to two lunatics and who wants to kill the other more.
About Author