Award-winning horror film Besetment premieres on VOD this June from Uncork'd Entertainment!
Uncork'd Entertainment invites you to a hotel of horrors this June with Brad Douglas's highly anticipated thriller/chiller Besetment.
Besetment stars Abby Wathen (The Bay) as a young woman who takes a hotel position in a small town where she ends up fighting for her life.
Amanda Millard, struggling and desperate for a job, takes a position at a hotel in a small town in Oregon. It's a creepy, back country kind of town but owners Mildred Colvin and her son Billy seem nice enough at first. It's not long before Amanda discovers their real intentions, and her struggle to make a living becomes a nightmarish fight for her life.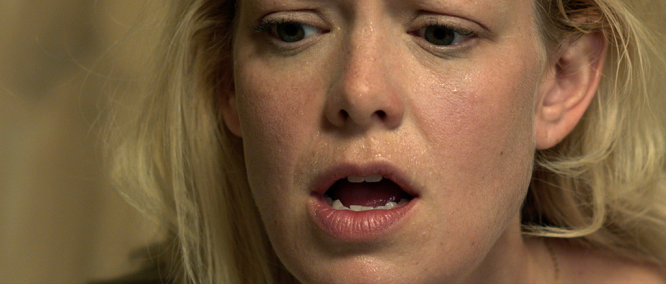 Besetment won first place at the recent Rhode Island Vortex Horror Film Festival.
Abby Wathen and, Marlyn Mason (The Trouble with Girls) star with Michael Meyer, Douglas Rowe, Lindsea Kline, Greg James, Hannah Barefoot, John T. Woods, Sonya Davis, Max Gutfreund, Liam O'Sruitheain, Sandra Doolittle, Tanner McCullough, Ashley Layton, Nona Bigham, and Edward Simper in a Brad Douglas film.
Besetment premieres on VOD June 6 with a DVD release to follow September 5.
Studio: Uncork'd Entertainment
Director: Brad Douglas
Cast: Abby Wathen, Marlyn Mason
Follow OCTOBER COAST online
FACEBOOK: http://www.facebook.com/octobercoast
TWITTER: https://twitter.com/octobergang
INSTAGRAM: https://www.instagram.com/octobercoastpr
Cast
Credited cast:
Abby Wathen … Amanda Millard
Marlyn Mason … Mildred Colvin
Michael Meyer … Billy Colvin
Max Gutfreund … Brad
Greg James … Sheriff Joe Palin
Hannah Barefoot … Deputy Julie Nelson
Lindsae Klein … Amanda's Mother
Douglas Rowe … Pastor Ben Hastings
Sonya Davis … Brittany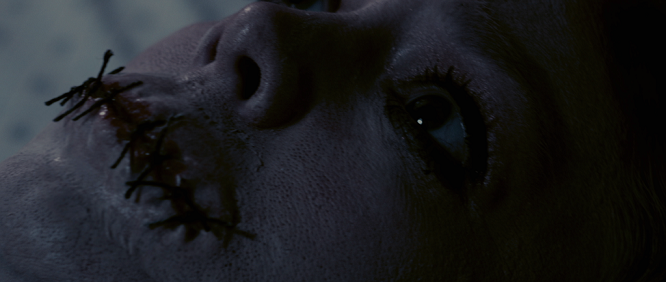 Rest of cast listed alphabetically:
John T. Woods … Mark
Chuck Greenwood … Amanda's Mom's Boyfriend
Nona Bingham … Organist
Tanner McCullough … Billy's Attorney
Ashley Layton … Court Clerk
Sandra Doolittle … Amanda's Attorney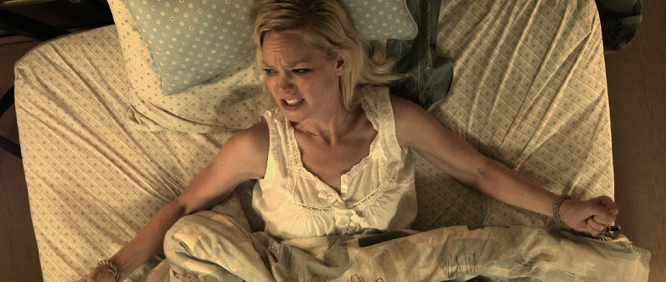 Run Time: 1 hr, 14 min, 37 sec
Rating: 3 out of 5 stars
Comments: Amanda gets a job in the small town of Mitchel at a hotel. The town does appear as a creepy little place. The owner seems nice enough but once in a while shows signs that should be a warning.
All the males in town are horny. There is a weird feel to the town.
Abby Wathen as Amanda Millard and Marlyn Mason as Mildred Colvin do give wonderfully great performances.
Things do take a very different and disturbing turn. It is down right sick and disturbing.
Things get even more outrageous as Mildred and her son Billy have plans with Amanda. Mildred is so far gone you will not believe it. Her son Billy is just along for the ride. He knows the difference between right and wrong but he is easily controlled.
The ending does not really make a lot of sense. It will leave you wondering why end it this way.
There are some fine acting performances in this movie that make it worth watching.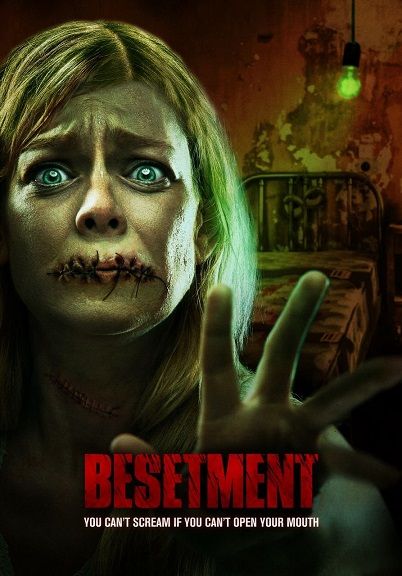 About Author