First Comics News: Why did you decide to get into acting?
Whitney Moore: I've been acting in theatre since I was probably 10. For me, it's always been both a lesson in empathy and a release. Also, it's fun as hell.
1st: What is your role in "House of Demons"?
Whitney: I play Katrina in House of Demons. She's at a point in her life where she's trying to find her purpose, and instead of actually facing her problems in a constructive way she bandaids it with a new age lifestyle change.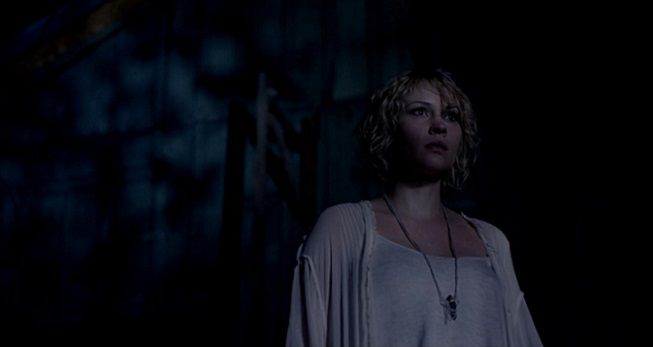 1st: What is Katrina like in "House of Demons"?
Whitney: Katrina is sensitive and compassionate, but ashamed of her past mistakes and extremely averse to confrontation.
1st: Are you at all like Katrina?
Whitney: I don't buy too much into new age philosophies, but I can definitely relate to certain parts of who she is- particularly her need to make people feel comfortable.
1st: What does your character Katrina have in her past that she faces?
Whitney: Without spoiling too much, she has a secret from her friends and her ex lover, played by Jeff Torres.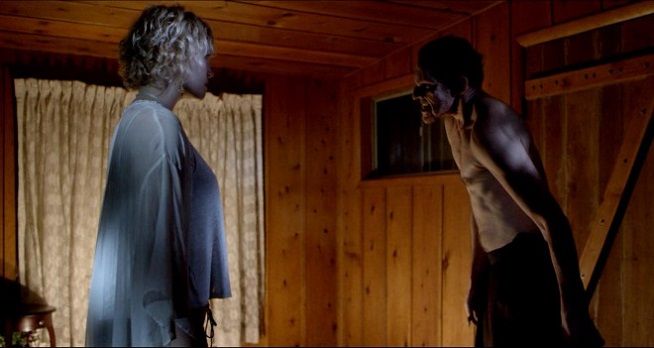 1st: How does it feel when you see yourself in a movie on screen?
Whitney: It's hard not to be immediately self critical, but I've tried to move past that over the years. Mostly now I just remember how much fun I had on set!
1st: How do you feel about the "Birdemic" movies you made?
Whitney: They weren't fun to make, but they're very fun to watch and I'm thankful people have enjoyed them so much.
1st: What type of show was "Thrashtopia" and what did you do on the show?
Whitney: Thrashtopia is a show I created and starred in for Legendary's Alpha channel. It's an insane fever dream of a heavy metal, cyberpunk, apocalyptic variety show where I interview all sorts of characters in my underground bunker alongside my AI best friend, BunkerBot. Sort of like a heavy metal take on Peewee's Playhouse. I have no idea how I got permission to make it.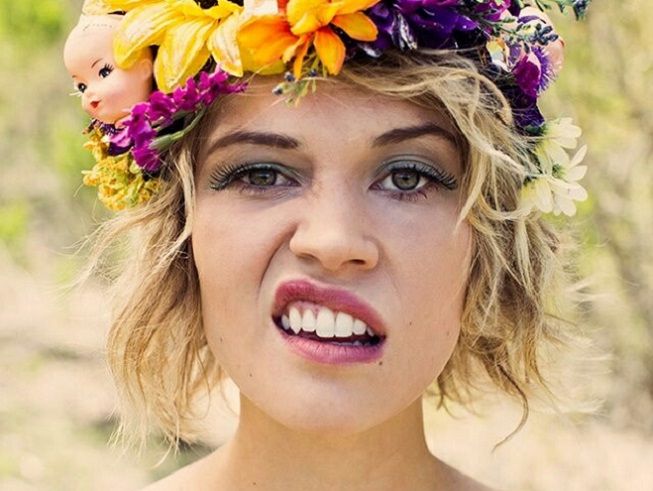 1st: What type of character do you most enjoy playing?
Whitney: I love playing characters that are either very naive or very pompous. My passion is comedy so I tend to enjoy playing extremes the most.
1st: Have you been trained in acting or taken any classes?
Whitney: Yes, I've trained both in San Fransisco and all over Los Angeles. Currently, I'm studying with Greg Berger.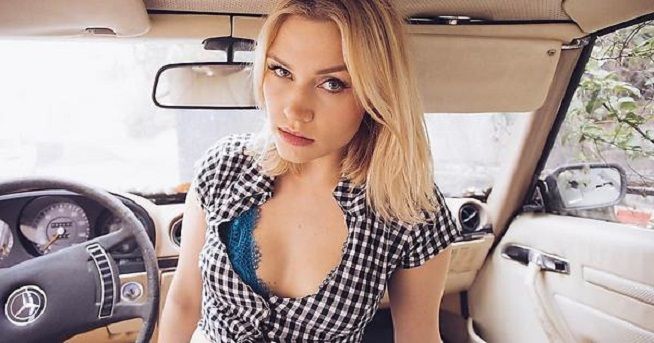 1st: What do you have planned next in your career?
Whitney: I stay busy between taking acting classes and hosting for DC, Syfy, Metalsucks, Bloody Disgusting, and Geek and Sundry, but this year I hope to put hosting on hold momentarily while I focus more on acting.
1st: Would you like to try any other aspect of making movies besides acting?
Whitney: Creating and producing Thrashtopia gave me a taste of the entire production process, as opposed to the small sliver that actors experience. I would love to oversee more projects in the future!
1st: How do you spend any free time you have?
Whitney: Lately I've been reading a lot of plays and playing Skyrim.
1st: What would you like to say to your fans?
Whitney: Your kind words are always so appreciated and inspiring, and I love hearing about the projects you are working on. Listen to metal and be a good person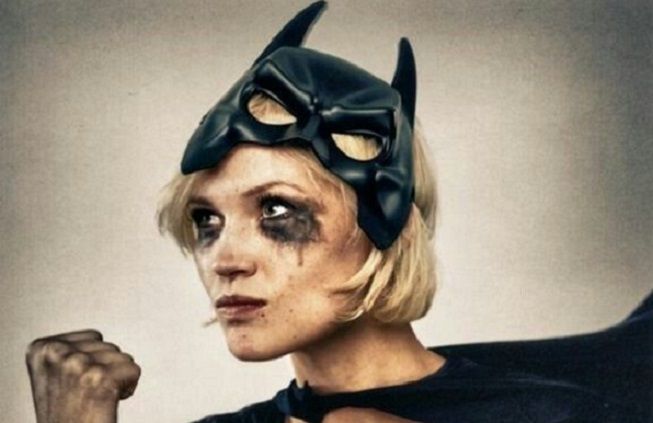 About Author