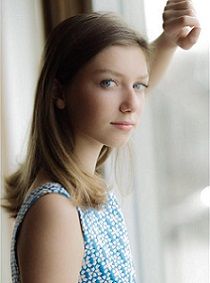 First Comics News: How and why did you get into acting?
Isabella Blake-Thomas: I was five years old when I got my first job as a presenter on a show called The Green Balloon Club. My mum ran a theatre company and I loved what she did from a very young age and it just made sense to be part of everything she did. I naturally grew to love acting and auditioned for the role. I was very lucky to be given this chance.
1st: You play Ella in "Kepler's Dream" what is her personality like?
Isabella: She is feisty and knows her own mind but she is also a very kind, nurturing girl. She loves her mum and likes being at home with her.
1st: How do you achieve such powerful emotions in your performance?
Isabella: Either my mum will come and hug me and tell me she loves me which always makes me cry because I love her so much or I use real experiences to evoke the emotions. I remember when I had lost something or whenever I felt sad about something. Anything that happens in my normal day to day life I keep in a special emotion box ready to bring out at the right time.
1st: How did you find the onset interaction with the other actors?
Isabella: It was a bit of a whirlwind really as when I was on set I was just working on being Ella. All other actors also played themselves most of the time. Sean was a fun movie dad and always made me laugh. Seeing Kelly ill made me feel very close to her. I wasn't supposed to like Holland to start with so I tried not to get too close to her until the end.
1st: You are still young do you think you would ever change careers and if so to what?
Isabella: I will always be in the film or TV industry. On the last film "Sounds of Silence" I was an actress but also 2nd 2nd. My mum was the director and so it's great because she gives me opportunities to try every aspect of the industry. I love being in front of and behind the camera.
1st: You have been acting for ten years is the thrill still there?
Isabella: Absolutely. It's such fun getting to play so many different roles. I'm working on a film at the moment about Amelia Earhart. I'm actually writing it with my Mum. This role will be wonderful to play because I fly a Cessna 172 and I want to be a private pilot in my spare time. So to play such a strong female role model who loved doing what I do is pretty special. My mum will direct this as well. We make a good team.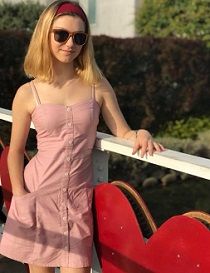 1st: What do you do to improve your acting skills?
Isabella: Live life, travel and read. I don't go to acting classes instead I try to be real and organic.
1st: What would be your ideal acting role?
Isabella: That's a great question. I would love to be in a period piece. Something like The Crown.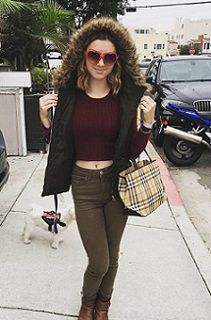 1st: Do you prefer acting or modeling more?
Isabella: They are both fun but acting allows you to be so many different people and work with lots of other people.
1st: In "Once Upon A Time" you play a young version of Zelena, did you have fun playing her younger self?
Isabella: It was my favourite show before I got the role. I was offered the audition and decided to dye my hair red. I also love magic and so the role fit me perfectly. Rebecca Mader is also wonderful.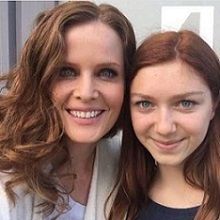 1st: What role did you play in Doctor Who?
Isabella: I was a girl that had to help save the world from WiFi being used in the wrong way. The problem was I had already been turned evil.
1st: Where did you get the nickname "Boo" from?
Isabella: My mum decided to call me something shorter because my name is soooooo long!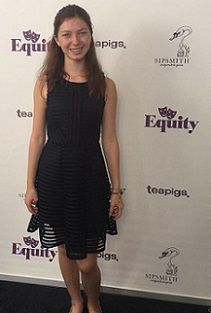 1st: How is Chai doing?
Isabella: Chai is my sister. We have a love/hate relationship. We both want to have hugs from mummy in the morning and so she gets jealous of me. But seriously I love her with all my heart.
1st: Any words for the fans of your work?
Isabella: Thank you for their continued support. I want them all to be kind and happy. Look after the planet and each other because life is so short. Live, love, Laugh.
About Author