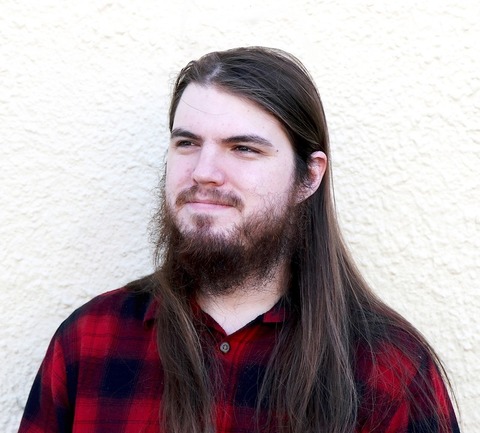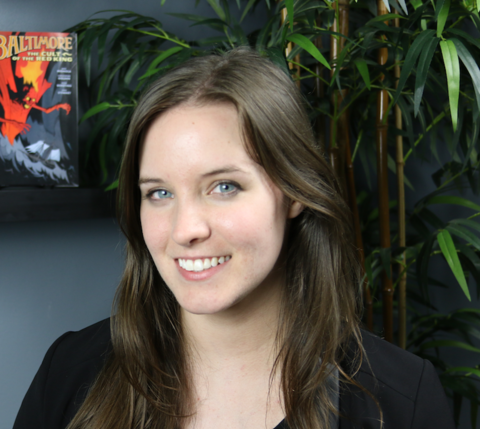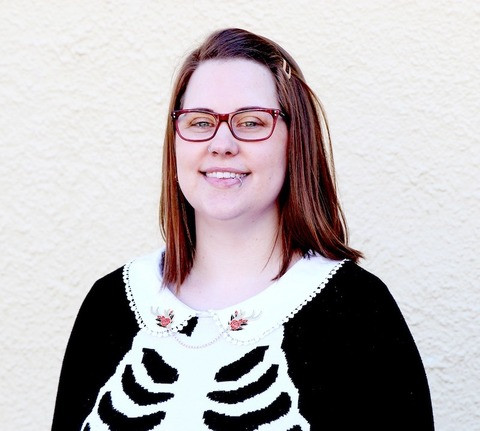 Katii O'Brien, Rachel Roberts and Brett Israel Receive Promotions at Dark Horse Comics
MILWAUKIE, Ore., (March 3, 2020)—Please join Dark Horse Comics in celebrating the promotion of three outstanding members of our editorial staff, Katii O'Brien, Rachel Roberts, and Brett Israel!
Katii O'Brien has been promoted to Editor. A graduate of Seton Hall University, Katii has handled many projects and creators during her time at Dark Horse with a focus on Mike Mignola titles. Hellboy, B.P.R.D., and all of Mike's other creations are a fundamental part of Dark Horse's identity, and for the past two years Katii has expertly guided each of title through the editorial process. Katii loves horror movies, her favorite of which is the original Halloween.
Rachel Roberts has also been promoted to full Editor. Rachel joined the Editorial Department in 2015 and she has grown the department with skill and ease. Working on a spectrum of titles ranging from art books and graphic novels for Avatar the Last Airbender, The Legend of Korra, and Critical Role, to projects from high-profile creators like Camilla d'Errico and licensors like Nintendo, Rachel has expertly balanced commercial and creative needs to produce some of Dark Horse's most successful books. Rachel is a graduate from Northern Arizona University, with a BFA in Visual Communications. When not at work, she is likely cooking, playing video games, or on a drive with her partner and their Australian Kelpie mix, Ben Kenobi.
Brett Israel and one of Dark Horse's only sports fans has been promoted to Associate Editor. With a BFA from Emerson College, Brett first came to Dark Horse as an intern from the Portland State University Comics Studies Program. He formally joined the company in late 2017 and since that time he has proven himself to be hardworking, reliable, and creative. Following successful first outings with No One Left to Fight and Crone, Brett is developing a solid list of his titles, including the upcoming English translations of Cuisine Chinoise and Papaya Salad. Brett is an avid Hockey fan and when prompted will scream at you about the Flyers.
About Author