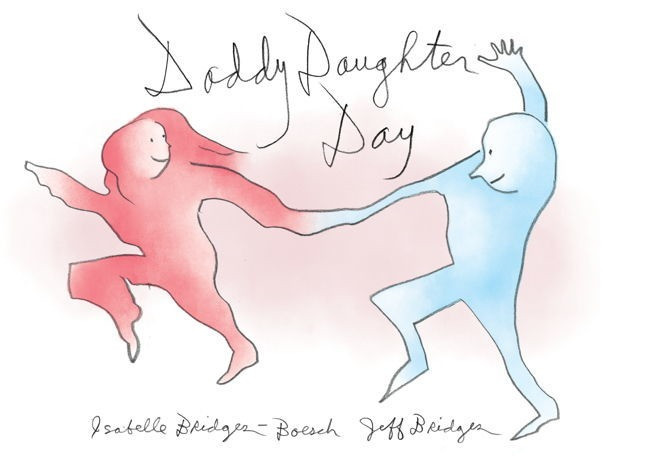 Portland-Area Businesses Partner for Giveaway In Honor of Jeff Bridges' Upcoming Children's Book Daddy Daughter Day
Milwaukie, Ore. (June 16, 2020)—Father's Day is just around the corner and in celebration Dark Horse Comics is hosting a giveaway in honor of the upcoming children's book Daddy Daughter Day by Jeff Bridges and Isabelle Bridges-Boesch.
Dark Horse Comics will be giving away three Pendleton Original Westerley sweaters, also known as "The Dude Sweater" made famous in The Big Lebowski as the sweater worn by Jeff Bridges' character, "The Dude."
Daddy Daughter Day is the sweet story of taking the time to be with one's family, to spend the day laughing, playing and enjoying one another's company. The giveaway is honoring this special connection by asking fans to share their favorite memories of being a parent or their favorite memories with their fathers and father-figures.
The giveaway will run on the official Dark Horse Comics Twitter account (@DarkHorseComics) from Tuesday, June 16 through Saturday, June 20 and winners will be announced Sunday, June 21. More details are available at darkhorse.com.
Daddy Daughter Day goes on sale October 6, 2020, and is available for pre-order now on Amazon, Barnes & Noble and local comic shops. For more details visit DaddyDaughterDay.com
About Author