Lela Gwenn and Matthew Dow Smith's "Bad Luck Chuck" Arriving in March 2019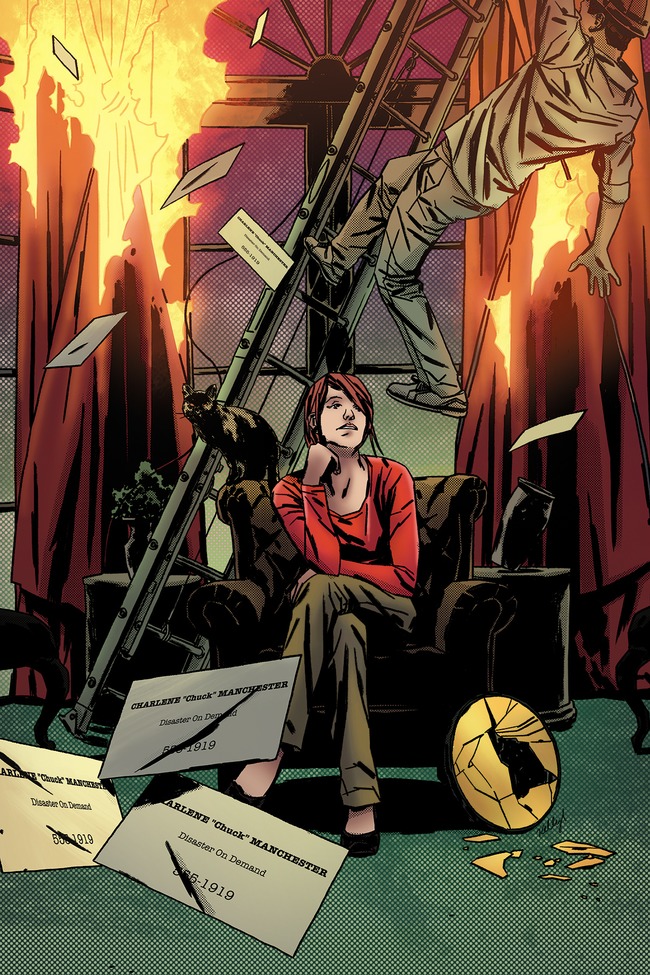 MILWAUKIE, Ore., (December 13, 2018)—Some people have all the luck…and others have none! In Bad Luck Chuck, Lela Gwenn and Matthew Dow Smith bring a twisted noir tale full of anti-heroes, smartass outlaws, and oddball villains to comic shops on March 27, 2019. Gwenn (Ladies Night Anthology: Eat It Up, Hellraiser Bestiary) and Dow Smith (Suicide Squad: Hell to Pay, X-Files) are joined by colorist Kelly Fitzpatrick (Bedtime Games, Bitch Planet) and letterer Frank Cvetkovic (Artful Daggers, The Hero Code).
Cursed at birth, Charlene "Chuck" Manchester hires out her own bad luck, providing disaster where someone else can profit. She can get you that insurance payout fortune—for a price. But bad luck doesn't always go as planned, an​d when Chuck gets stuck between a dissatisfied crime boss client​, a cult leader, ​and a dogged insurance-fraud investigator, things get…explosive. Everything that could go wrong does—and only about half of it by accident. She'll need more than a rabbit's foot to get through this.
Bad Luck Chuck #1 (of four) goes on sale March 27, 2019, and is available for pre-order at your local comic shop.
About Author