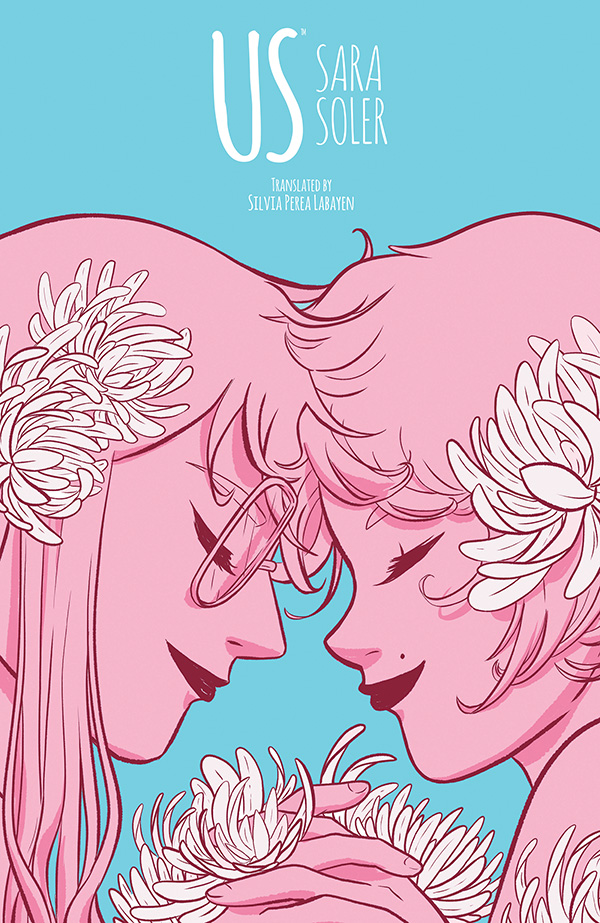 < A graphic memoir on love and identity
MILWAUKIE, Ore., (September 21, 2022)—Dark Horse Books is proud to work with creator Sara Soler (Season of the Bruja, Dr. Horrible: Best Friends Forever, Plants vs Zombies) to bring you Us, a graphic memoir exploring the struggle between love and uncovering your true self. Us is written, drawn, and colored by Sara Soler, with translation from its original Spanish by Silvia Perea Labayen (Castaways) and letters by Joamette Gil (Castaways, The Final Girls).
What happens when the life you thought you had takes a 180º turn? Everything, and yet…nothing.
Us is Sara and Diana's love story, as well as the story of Diana's gender transition. Full of humor, heartache, and the everyday triumphs and struggles of identity, this graphic memoir speaks to changing conceptions of the world as well as of the self, at the same time revealing that some things don't really have to change.
Us will be released for the first time in English as a trade paperback, available in comic shops on May 31, 2023 and bookstores on June 13, 2023. It is available for preorder on Amazon, Barnes & Noble, and at your local comic shop and bookstore for $25.99.I'm