"Disney Storied Places" Arrives in Comic Shops in Fall 2019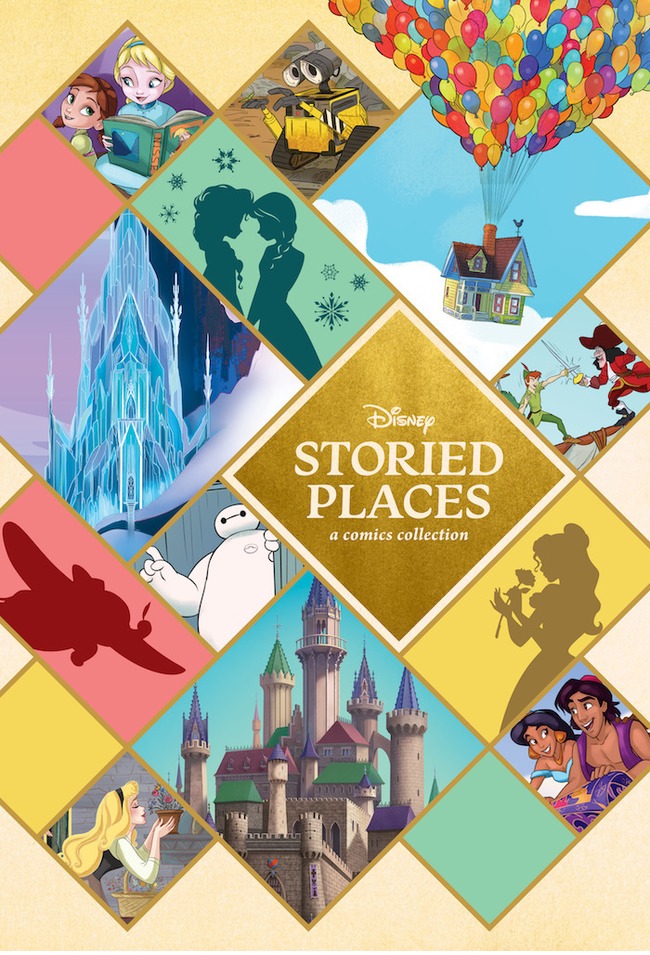 MILWAUKIE, Ore. (April 17, 2019)—Dark Horse invites you to take a tour through the magical places you know and love—from the castles of the Disney Princesses to the diverse cities across the Disney and Pixar film worlds in Disney Storied Places. This beautiful hardcover anthology features a fun assortment of stories written by Rhona Cleary, Eduardo Jauregui, Tea Orsi, Antonia Reed, and others with art by Valeria Orlando, Michela Cacciatore, Giuseppe Di Maio, and many more.
Disney Storied Places is a collection of original comics stories set around the magical locations of animated features from Disney and Pixar. Run wild through the jungle, then dive deep into the ocean, cross the warm savannah, and drop into amazing cities in Disney Storied Places! This hardcover collection includes tales from Disney Frozen, classic Disney animated films such as Peter Pan, 101 Dalmatians, The Lion King, Robin Hood, and Zootopia, beloved Pixar films such as Monsters, Inc., Finding Nemo, Up, and Wall-E, and stories featuring each of the Disney Princesses and the places they call home! Choose your stops and take a moment to enjoy the sights around you in the wonderful worlds of Disney.
Disney Storied Places goes on sale September 4, 2019 in comic shops and will be available in book stores on September 17, 2019. There are many stops along the way, so take a moment to enjoy all the wonderful worlds of Disney with Dark Horse! Pre-order a copy through Amazon, Barnes & Noble, and your local comic shop. This 152-page collection retails for $24.99.
About Author