Magic and Mystery Abound in "Trout: The Hollowest Knock"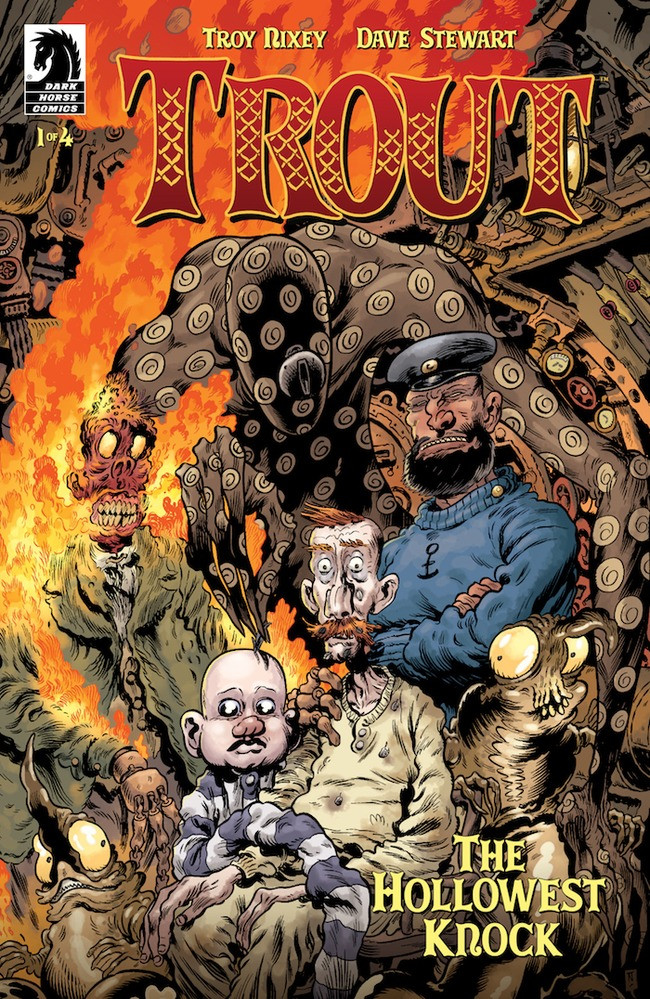 MILWAUKIE, Ore., (February 28, 2019)—Troy Nixey (Vinegar Teeth, Only The End Of The World Again), along with colorist Dave Stewart (Black Hammer, Fight Club 2), returns with the next chapter in the "Trout" story! Catch up with Giuseppe and Trout as embark on a mysterious and dangerous journey across the ocean in Trout: The Hollowest Knock.
Trout: The Hollowest Knock picks up when Giuseppe and Trout are run out of Upton. Sick and distraught the two have no other option but to travel across the ocean to Giuseppe's childhood village. Trout is lost along the way and Giuseppe is forced to deal with his brother's meddling in order to find the mysterious little boy he's sworn to protect. Can Giuseppe find him before Trout meets his fate at the hands of the god of the sea? And who is the shadowy figure trapped in a giant shark egg who is struggling to keep Trout alive?! One thing's for certain—for better or worse, Trout will never be the same again!
Trout: The Hollowest Knock #1(of four) goes on sale June 19, 2019, and is available for pre-order at your local comic shop.
About Author