The New Library Edition Comes Just in Time for the 15-Year Anniversary of Avatar: The Last Airbender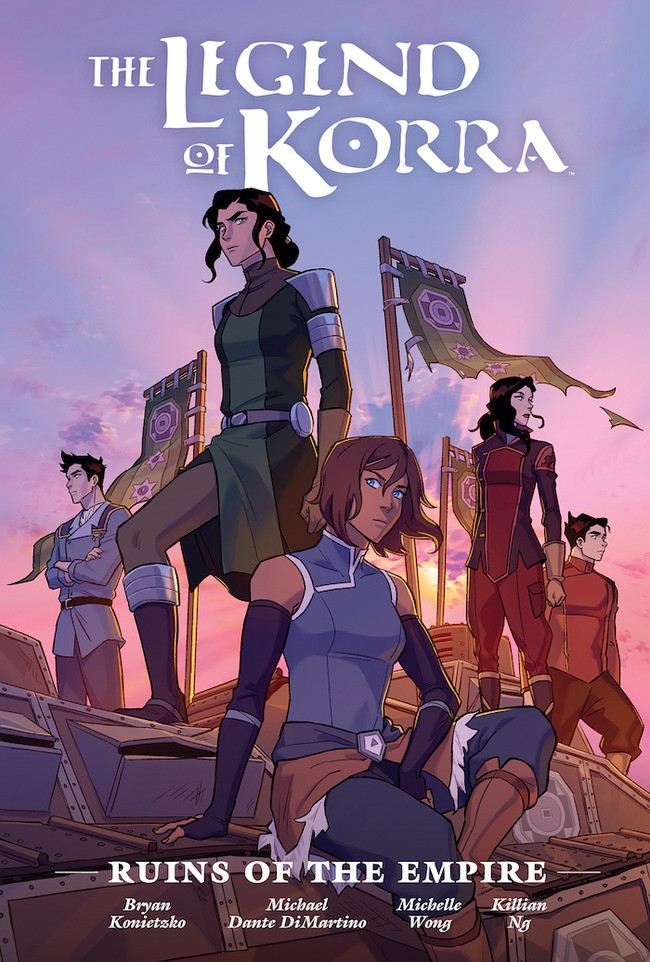 MILWAUKIE, Ore., (February 18, 2020)—Written by series co-creator Michael Dante DiMartino and drawn by Michelle Wong (Goosebumps: Download and Die), with consultation by co-creator Bryan Konietzko and animated series writer Tim Hedrick, The Legend of Korra: Ruins of the Empire Library Edition collects the three-volume series in an oversized hardcover with a brand-new sketchbook section, including artist commentary!
On the eve of its first elections, the Earth Kingdom's future is endangered by its past. As former Earth Empire leader Kuvira works to reclaim her honor, the devious commander Guan undermines the peace Avatar Korra has established to take power for himself. Korra and Kuvira must learn to work together to ensure the future of the Earth Kingdom.
The Legend of Korra: Ruins of the Empire Library Edition hits comic shops September 9, 2020, and will be available in bookstores September 22, 2020. This 240-page hardcover will retail for $39.99
About Author