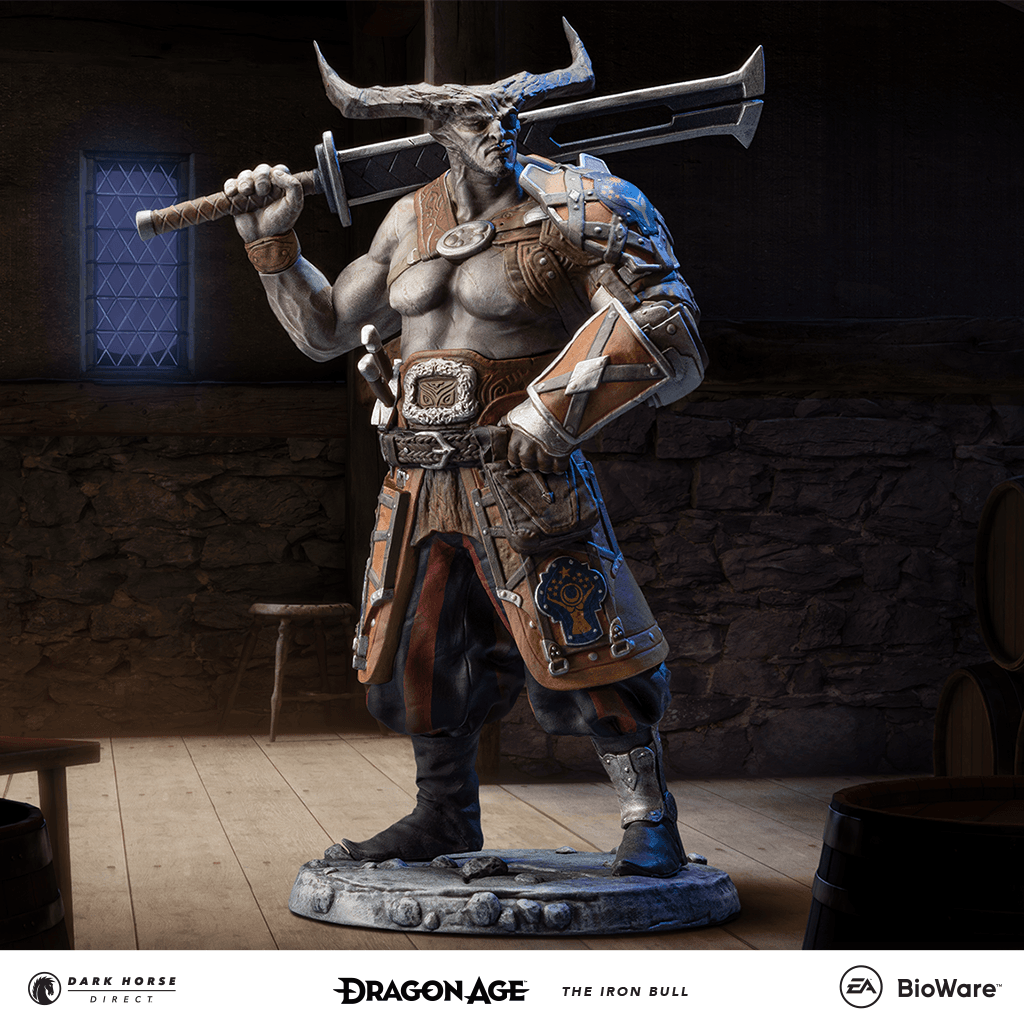 MILWAUKIE, Ore., (February 3, 2022)—Dark Horse Direct and Bioware are excited to release the newest Dragon Age character statuette featuring The Iron Bull!
The Dragon Age: The Iron Bull Statuette stands at 8 inches tall, with a base measurement of 4 by 4.25 inches in diameter, and is to scale with the other figures in the Dragon Age line including Varric and the upcoming Morrigan Statuette. Sculpted by Bigshot Toyworks and prototyping and paint by J.W. Productions. Every statuette in the series is limited to 1000 units and The Iron Bull retails for $159.99 USD shipping to customers between September and December 2022. The Varric Statuette is still available for pre-order while supplies last if you want all the characters in the line. Details for the Morrigan Statuette pre-order release are yet to be announced.
As commander of the Bull's Chargers, member of the Ben-Hassrath, and loyal to the Qun, The Iron Bull stands ready to join you on your next quest. All exclusively from Direct.DarkHorse.com!