THE DEFINITIVE GUIDE TO THE HALO UNIVERSE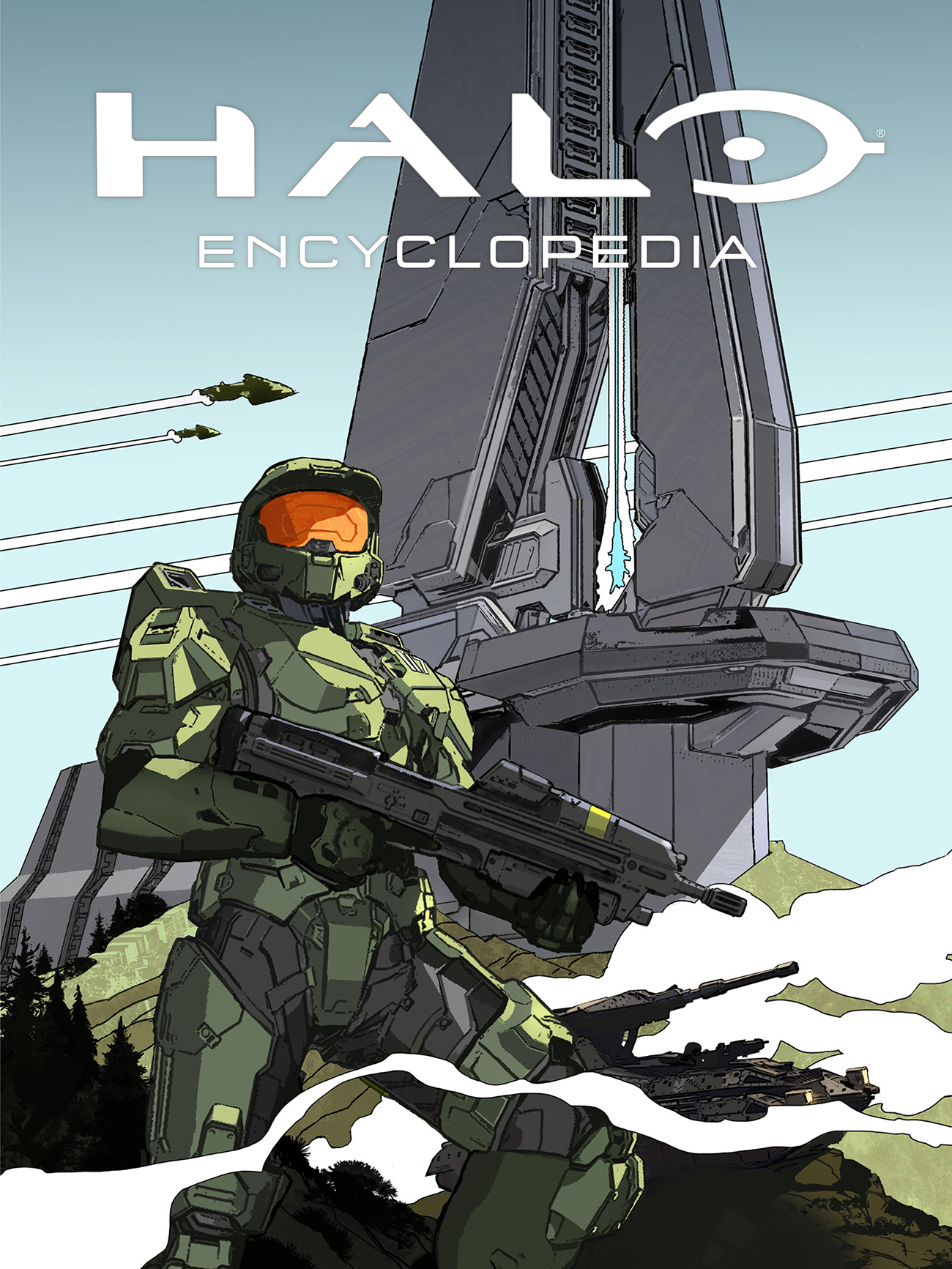 A Detailed Look at Over Two Decade's Worth of Storytelling, Gameplay, and Pioneering in the Premiere First-Person-Shooter
MILWAUKIE, Ore., (July 13, 2021)—In the 26th century, humanity relentlessly continues its fight for survival, an enduring conflict set against the enigmatic backdrop of the ancient ringworld known as Halo. Spanning eons of time and immeasurable light years in space, the Halo Encyclopedia, presented by Dark Horse Books and 343 Industries, encompasses two decades of epic storytelling with stunning, never-before-seen art and the most comprehensive and detailed exploration yet of Halo's myriad characters, mysterious worlds, and incredible technologies.
Halo's universe is vast in scale and intricate in detail, illuminating vibrant stories filled with bold characters, breathtaking worlds, and thrilling conflicts. In celebration of the 20th anniversary of Halo, Dark Horse and 343 Industries have joined forces to deliver the most definitive guide to Halo ever conceived.
Halo Encyclopedia HC will be available in bookstores March 29, 2022 and in comic shops March 30, 2022. It is available for pre-order on Amazon, Barnes & Noble, and at your local comic shop and bookstore. Halo Encyclopedia will retail for $49.99.
The Halo Encyclopedia is the latest book in the ever-expanding Halo Library from Dark Horse Books and 343 Industries.