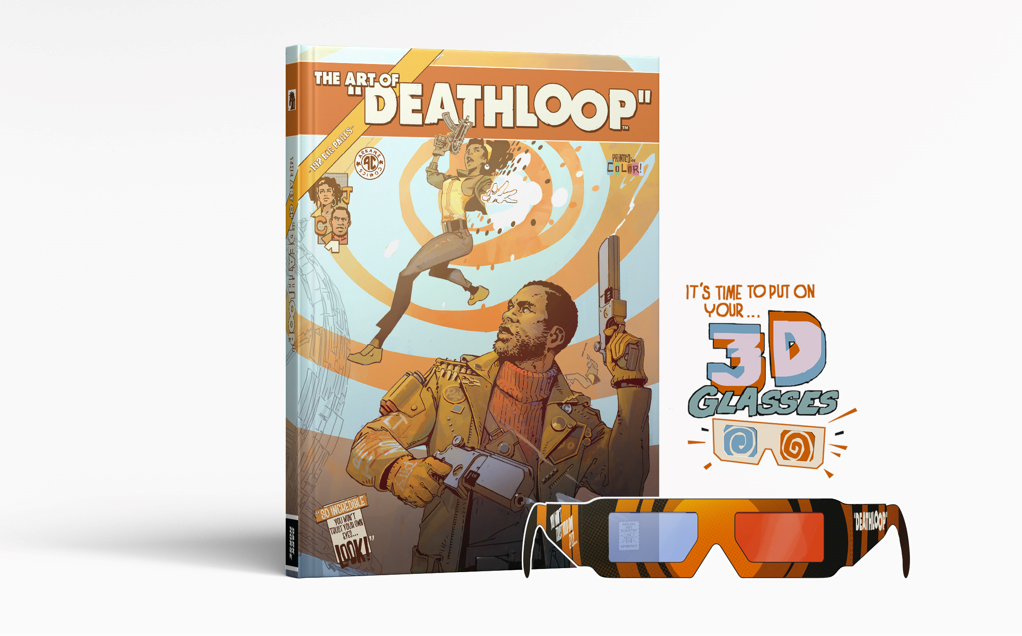 An island of unending mayhem from the creators of the 'Dishonored' series!
MILWAUKIE, Ore., (March 3, 2022)—Dark Horse Books takes readers to the mysterious island of Blackreef in The Art of DEATHLOOP™, a full-color oversized hardcover exploring the creation of Arkane Lyon and Bethesda Softworks' groundbreaking first-person shooter, DEATHLOOP.
The winner of Best Art Direction at The Game Awards 2021, DEATHLOOP is the latest critically-acclaimed title from the creators of Dishonored®. The Art of DEATHLOOP brings the mysterious island of Blackreef to life through never-before-seen concept art. Readers will get up close and personal with all the equipment, adversaries, and locations that assassin Colt will encounter while hunting his targets, breaking the island's timeloop, and evading the deadly rival assassin, Julianna!
The Art of DEATHLOOP hardcover will be available at bookstores on August 16, 2022, and comic shops on August 17, 2022. It is available for pre-order now on Amazon, Barnes & Noble, and at your local comic shop and bookstore. The Art of DEATHLOOP HC will retail for $49.99.