The Orville Takes Flight on All-New Adventures Set Between Seasons 2 and 3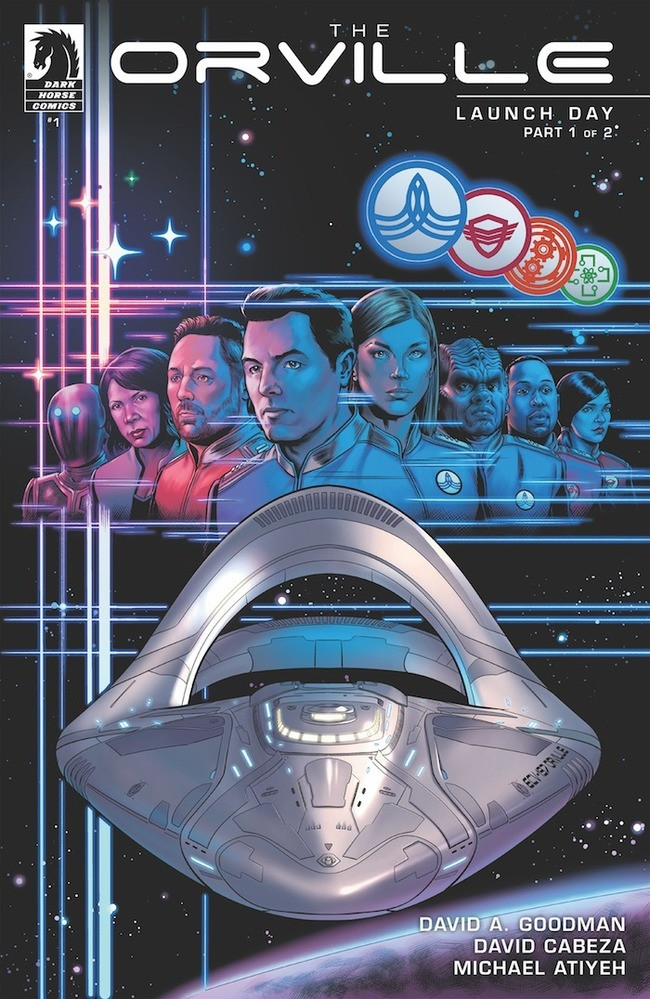 MILWAUKIE, Ore., (March 13, 2020)—THE ORVILLE Executive Producer David A. Goodman (Futurama, Star Trek: Enterprise), artist David Cabeza (The Orville), and colorist Michael Atiyeh (Halo: Escalation, Tomb Raider) are teaming up once again to bring the world of THE ORVILLE back to the printed page in THE ORVILLE SEASON 2.5: LAUNCH DAY. In the same fashion as Season 1.5, these new stories will consist of two, two-issue "episodes" telling stories set between the second and third seasons of Seth McFarlane's hit television show.
The first of these "episodes" starts with THE ORVILLE SEASON 2.5: LAUNCH DAY #1 (of two). When seemingly hostile Krill ships cross into Union space, the Orville intercepts. Captain Mercer learns they are en route to a planet that left the Union decades ago, under mysterious circumstances. Scans have discovered a moon-sized construct above the planet, and the Krill intend a preemptive strike against the presumed weapon. But is it?
THE ORVILLE SEASON 2.5: LAUNCH DAY #1 (of two) goes on sale June 3, 2020 and is available for pre-order at your local comic shop.
Praise for THE ORVILLE SEASON 1.5:
"If you like the series as much as I do, it's more of what you love. Recommended."–Rogues Portal
"…with the nuanced writing of Goodman and the likeness of the characters crafted by Cabeza; Dark Horse could easily take the second star on the right and let the crew of The Orville fly 'till morning."–Comic Crusaders
"If you're a fan of the show, then it won't hurt to dive into a book that only adds to the story. You aren't even required to watch the show again to understand what is going on."–Beyond The Panel
About Author