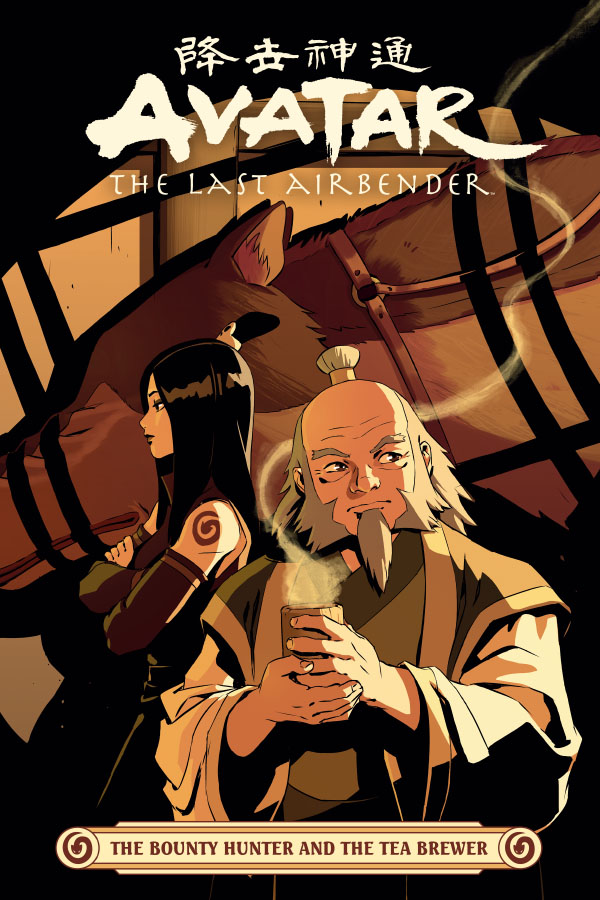 A New Avatar: The Last Airbender Comic Story is on the Way
MILWAUKIE, Ore., (September 14, 2023)— Team Avatar is back at Dark Horse in Avatar: the Last Airbender–The Bounty Hunter and the Tea Brewer. The award-winning creative team of Faith Erin Hicks, Peter Wartman and Adele Matera return with another new adventure set in the world of Avatar: The Last Airbender. The 80-page graphic novel is written in consultation with Avatar Studios' Michael Dante DiMartino and Bryan Konietzko, and features a one-shot story adventure starring one of the show's most beloved characters.
Deliveries to Uncle Iroh's tea house, the Jasmine Dragon, have dried up! Further complicating Iroh's life, a familiar face – the bounty hunter June – has captured him in hopes of a payday large enough to set her and Nyla up for life. Who hired June, and what do they want with the former Dragon of the West? In an epic trek across the Earth Kingdom, Iroh must confront a part of his past while June considers her future, but however things go…someone's got to free the tea!
The Avatar: The Last Airbender–The Bounty Hunter and the Tea Brewer trade paperback will arrive in bookstores on May 14, 2024 and comic book stores on May 15, 2024. It will measure 6 x 9" and is available for pre-order now on Amazon, Barnes & Noble and at your local comic book shop and bookstore. It will retail for $12.99.
About Author