The Cycle of the Red Moon Begins May 2020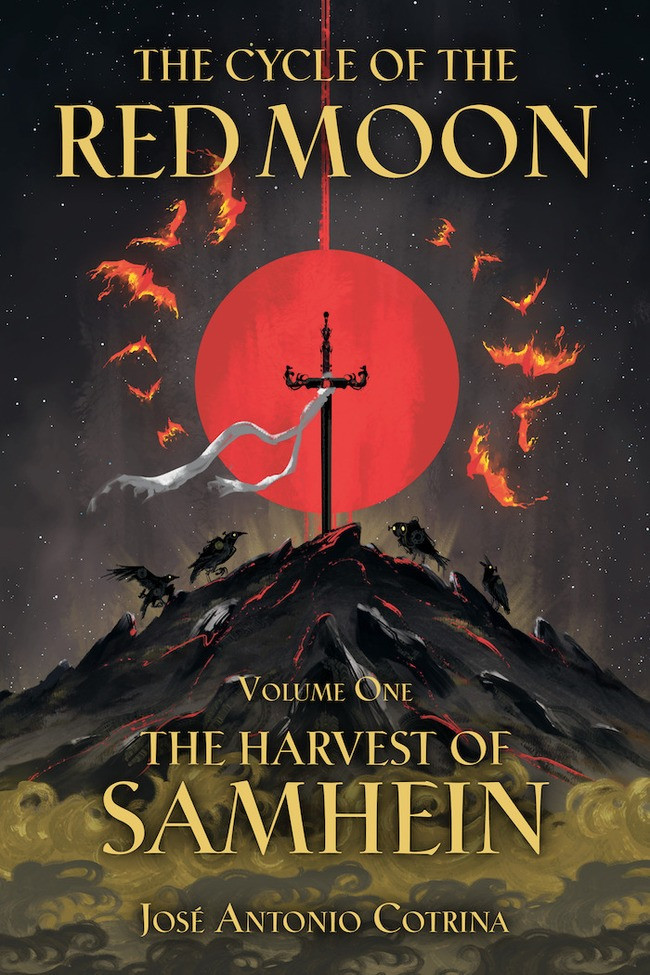 MILWAUKIE, Ore. (September 13, 2019) – The fantasy prose trilogy that took Europe by storm receives its first English translation! From Spain's bestselling writer José Antonio Cotrina comes The Cycle of the Red Moon, beginning with The Cycle of the Red Moon Volume 1: The Harvest of Samhein arriving May 2020.
Twelve teenagers from around the world fall under the spell of a demigod and are pulled into a mystical realm of devastation and cruelty. There, they must survive until the Red Moon rises. While the kids are discovering magic within themselves to help them endure, an evil older than the kingdom itself has awakened among the ruins. Can the teens use their newfound powers to persist until the Red Moon? And can they even trust each other?
In addition to publishing the English translation of the series, Dark Horse Books will also be bringing the original Spanish edition to North America so readers can enjoy the series in the language they prefer!
The Cycle of the Red Moon Volume 1: The Harvest of Samhein TPB arrives in bookstores May 26, 2020 and can be preordered now on Amazon, Barnes and Noble, and your local bookstore for $17.99.
About Author