World Saving Heroes Grapple With Adulthood in the Comic You Always Wanted: "No One Left To Fight"!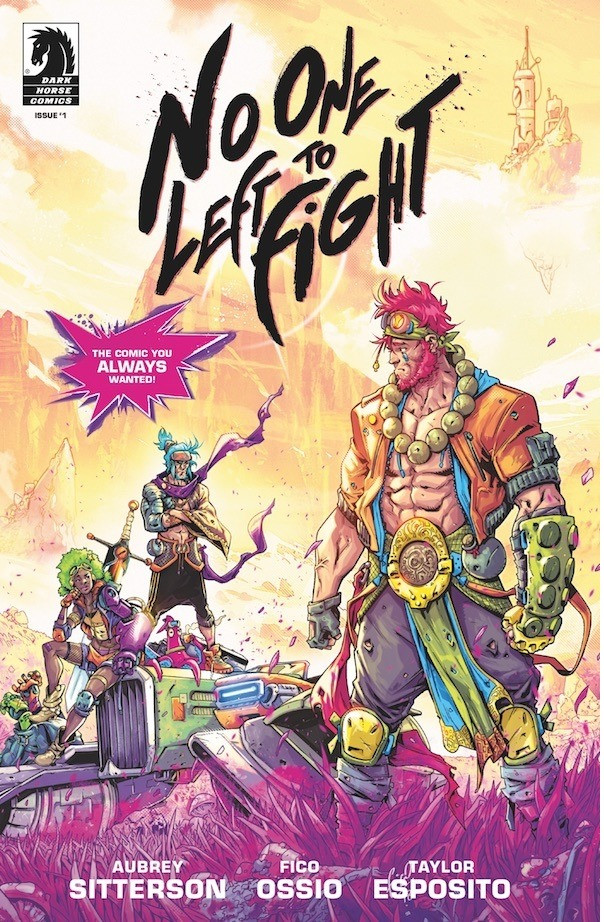 MILWAUKIE, Ore. (April 9, 2019)—Since childhood, they've saved the world time and time again. But now, as adults, with their epic battles and confrontations behind them, what's left for them? Writer Aubrey Sitterson (The Comic Book Story of Professional Wrestling) and artist Fico Ossio (Marvel Action Spider-Man, Skylanders) are teaming up to answer that question in No One Left To Fight.
From the publisher that brought you Hellboy and Black Hammer comes a new globe-spanning story! Taking inspiration from classic manga and anime, No One Left To Fight is a tale of regret, resentment, and growing older as a team of heroes grapple with what their purpose is in a world that no longer needs their protection.
"Through series like Hellboy, Sin City, and Concrete Dark Horse fostered my dream to write comics, so an opportunity to follow in the footsteps of those series – as well as newer ones, like Black Hammer – is an honor that I don't take lightly. I'm also thrilled that after years of admiring his detailed, expressive artwork from afar, not only do I finally get an opportunity to work with my friend Fico Ossio, but it's on a creator-owned book that means so much to the both of us. No One Left To Fight takes everything we love about the greatest fighting series of all time, Dragon Ball, and puts it into the service of something new, a story about growing older, coming to grips with the choices you've made, and learning to appreciate what all your trials and tribulations have afforded you. With lots of explosive, earth-shattering action, obviously." – Aubrey Sitterson
"Ever since I met Aubrey, I was drawn to his over the top and creative storytelling. To finally work together—on our first creator owned comic for Dark Horse—is beyond my wildest dreams. Adding a new story to the house of amazing worlds like Hellboy, 300, The Umbrella Academy, and Black Hammer is a dream come true! For No One Left To Fight, we tapped into all our love and fandom for series like Dragon Ball Z, My Hero Academia and One Punch Man and created something new.
It's a story about heroes that have their best years behind them and no time to make any meaningful course corrections. It's a journey—an actual road trip—about regrets and facing the choices they made in their lives…with epic and over the top battles immersed in a colorful and bizarre world!" – Fico Ossio
No One Left To Fight #1 (of five) goes on sale July 3, 2019, and is available for pre-order at TFAW and your local comic shop.
About Author