The new film from director Eren Özkural that's making its debut on digital and VOD in May.
It's the very spirit of Sci-Fi that great stories can come from anywhere – major studios or small indies. I hope you'll take a look at this film from a small place, with a big story.
Director Eren Özkural recognizes the absolute importance of a great story – and believes in VFX to tell them – but without the studio budget. For this film, about 20% of this film's finished VFX was actually made on a single 2009 MacBook Pro, with the rest of the work handled on a 2012 maxed out iMac.
Socially relevant story and stunning visually-effects, he's been compared to the early work of some of the greats in VFX (including Neill Blompkamp and Gareth Edwards).
Random Media and Kinotrigger Ltd. proudly announce the global Digital and Video-On-Demand (VOD) debut of Director Eren Özkural's visual effects-filled science fiction thriller RUN AWAY WITH ME, on May 2nd, 2017.
A favorite of dozens of film festivals including the British Independent Film Festival where it was lauded for outstanding achievement, RUN AWAY WITH ME is the futuristic intrigue-filled story of Abraham, a former soldier dragged reluctantly into a secret program that could pull mankind back from the edge of disaster. As time runs out, all is not what it seems when Abraham is confronted by a woman with a link to his past. His loyalty is torn and the fate of humanity hangs in the balance.
In addition to writing and directing RUN AWAY WITH ME, Eren Özkural also crafted the 300+ visual effects shots necessary to tell the film's action-packed story. This involved everything from creating full body digital doubles, to fictitious futuristic cities, spaceships, laser blasts and more. Note: Detailed information about the creation of VFX in the film are featured in the EPK/Production Notes.
Özkural's futuristic film features subtle political undertones about race, class, and society. He is in fact noted for similarities to the early careers of filmmakers including Neill Blompkamp (District 9) and Gareth Edwards (Rogue One: A Star Wars Story) whose respective backgrounds in visual effects and making a low budget but effects-filled message films, Özkural cites as inspiration.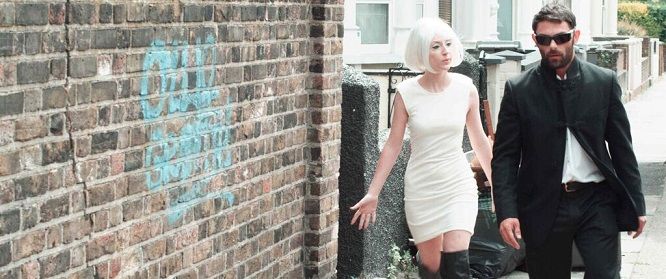 A Turkish-born filmmaker now living and working in London, Eren Özkural studied film & TV production in England before joining HEXUS.tv where he developed a production and advertising career. Since founding Kinotrigger, Ltd., he has worked on films such as The Expelled as the sole visual effects artist and as 2nd unit director and sole visual effects artist on The Horror of The Dolls, among other films and TV shows.
Özkural notes the importance of cutting-edge visual effects in today's storytelling but also recognizes the absolute importance of a good narrative at the center of any great film. RUN AWAY WITH ME Özkural explains, "has deeper themes at play beyond the usual action thriller 'save the world' stuff. On one hand, it's really a thought experiment about determinism. Is there such a thing as free will or are we doomed to play out the roles that were set for us long before we were born? But on the other hand, it's a story about marginalized people surviving in uncertain times. Our protagonists are a refugee fleeing from her war-torn homeland and a former soldier suffering from PTSD. Unfortunately for the world we live in, these are still issues we're dealing with in 2017." he notes.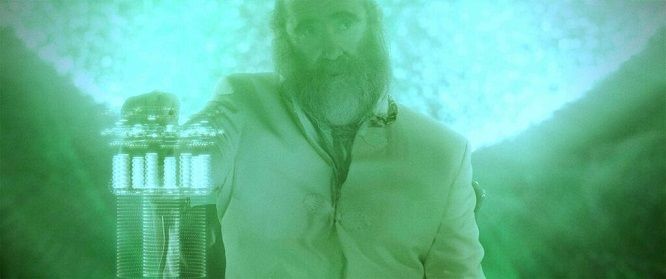 In addition to the British Independent Film Festival accolades, RUN AWAY WITH ME delighted audiences and juries in festivals including the SoCal Film Festival, overall earned eleven awards nominations and won five awards including "Best Director" and "Best Actress."
The film stars Kye Loren (He Who Dares), Rosie MacPherson (Ideal), Bill Hutchens (The Human Centipede Trilogy), Meshach Harris (Batman Begins) and Brigitte Millar (Spectre). It is produced by Ozan Özkural and Mark Evans. The first assistant director is Taliesyn Mitchell and Director of Photography is John Raggett. RUN AWAY WITH ME has a running time of 80 minutes and is not rated.
RUN AWAY WITH ME Official Synopsis
The future. One of the last remaining cities on Earth. Abraham, a former soldier, has come out of prison for a crime he was forced to commit ten years earlier.
With no way of reclaiming the idyllic life he once led, he accepts work from a mysterious benefactor named Ingram. Abraham is tasked with a dangerous mission that could save humanity.
Along the way, he forms a relationship with Marja, a hardened immigrant with a link to Abraham's past. They attempt to run away from the authorities and criminals that make up the city as time runs out and all is not what it seems. Abraham is once again forced to question where his loyalties lie.
This time, the fate of humanity hangs in the balance.
Logline:
A stunning visual-effects filled sci-fi thriller about a broken man who is torn between saving his love or the human race at the edge of time.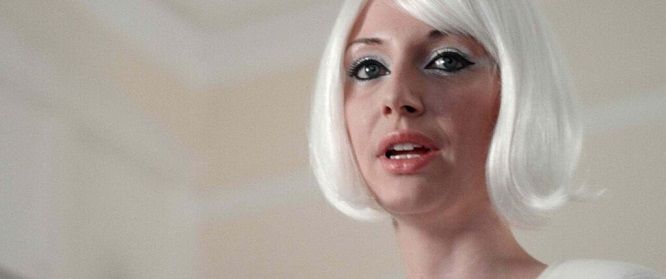 Credited cast:
Kye Loren … Abraham
Rosie MacPherson … Marja
Bill Hutchens … Ingram
Brigitte Millar … Rebecca
Meshach Harris … Ibrahim
Naomi Westerman … Lina
Alex Humes … James
Rest of cast listed alphabetically:
Ramsey Abuzaid … Filthy Hobo
Antoinette Alexandrou … Girl at bar
Adrian Annis … Adamian
Sean Buchanan … Park
Mark Evans … Man With Ripped Throat
Chris Gargiulo … Peasent
Kristian King … Henchman
James Leckey … Barkeep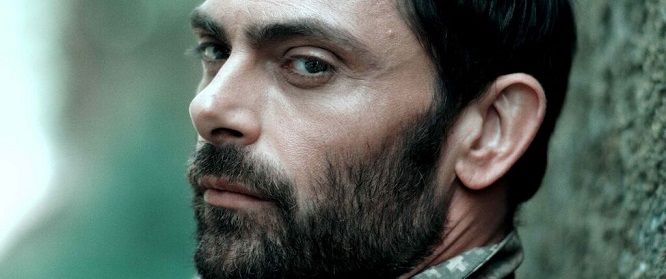 Official Film Site: www.rawmfilm.com
Official Video Game: https://itunes.apple.com/gb/app/super-run-away-me-side-scrolling/id996768641?mt=8
Social Media
IMDB: http://www.imdb.com/title/tt1988768/
Instagram: @erenozkural
Twitter: @KINOTRIGGER
Facebook: https://www.facebook.com/RAWMfilm/
https://soundcloud.com/erenozkural
Run Time: 1 hr, 20 Min, 47 sec
Rating: 3 out of 5 stars
Comments: Abraham is in a futuristic world. Now he is offered a mission.
The futuristic setting is done well enough with lots of lighting effects.
Abraham's mission is to go where no one has gone before. The movie starts out with us following Abraham around and learning more about his personality. Plus we get to see him briefly training for it.
The actors all are talented. You see a range of emotions shown.
The plot of the movie is not explained very well. Things happen without any reason given for them. There is some link between Abraham and Marja but what is it?
There is nudity a topless female and a bottomless male from behind. So it is a mature movie. Sexual situations are here too.
Abraham and Marja grow close really fast.
Ingram thinks the world is ending. He seems kind of insane.
The final scenes as Ingram's plan comes to be has a slight change. A lot happens. The ending though does leave you wondering.
The interaction between Abraham and Marja is beautifully done. They do have onscreen chemistry.
The soundtrack is perfect for the movie.
This is a nice sci-fi thriller with some action and it makes you think. The best part is the love that grows between the two main stars of this movie.
About Author