A century after the Wicked Witch, the Emerald City is at the mercy of a once-revered hero, and salvation comes from the wrench of young Victoria Wright. Rediscover old friends and meet new heroes in this new tale set in the Land of Oz.
Trailer:

Directed by:

Sean Patrick O'Reilly
Writing by: 
Sean Patrick O'Reilly
Cast: 
Matthew Kevin Anderson … The Tin Man (voice)
Ashleigh Ball … Victoria (voice)
Elijah Dhavvan … Gromit (voice)
Geoff Gustafson … Scarecrow (voice)
Erik Hendrix … Guard 1 / Guard 2 (voice)
Julianne Hough … Locasta (voice)
Scott McNeil … Phadrig (voice)
Harmony O'Reilly… Flying Monkey #1 (voice)
Kiefer O'Reilly … Kemp (voice)
Michelle O'Reilly … Lucilia (voice)
Phoenix O'Reilly … Flying Monkey #2 (voice)
Sean Patrick O'Reilly … Heflin (voice)
Summer O'Reilly … Noomi (voice)
Dan Payne … Blackburn (voice)
Ron Perlman … Magnus (voice)
William Shatner … Oscar 'Oz' Diggs (voice)
Alison Wandzura … Candice (voice)
Produced by:

Michelle O'Reilly … producer
Sean Patrick O'Reilly … producer
Dario Sanchez Diaz … producer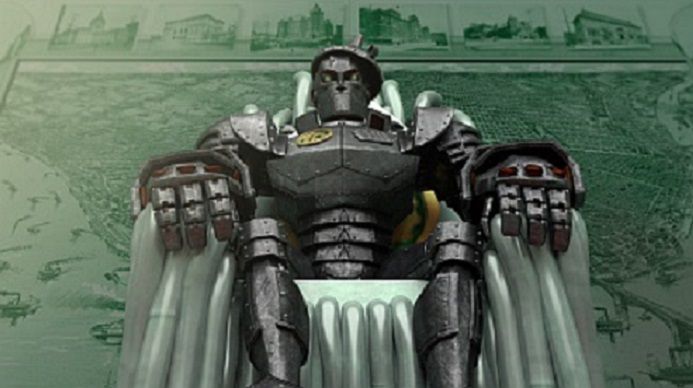 Run Time: 1 hr, 15 min
Rating: 5 out of 5 stars
Website: http://www.arcana.com
Comments: Victoria right from the first second you see her you will love her character and the animation on her is outstanding. Victoria is so cute and beautiful.
The flying monkeys are done so nicely here and the witch of the North when she uses magic it looks wondrous.
Victoria picks up two traveling companions, Mr. Diggs and Gromit.
The animation style looks so fun. The Tin Man has changed and updated himself. He has grown in stature.
Victoria finds herself in a  fight against two lions. It is wonderful to see all the different characters that pop up. Lots of new ones that you will find entertaining.
Victoria and her friends while searching for the Scarecrow find some tough Munchkins.
We also get to learn about the Tin Man who he was before and how he became the Tin Man. It is a sad story.
A war is about to start soldiers of Oz lead by the Tin Man vs Lions and Munchkins. The soldiers do have some beautifully animated swords. The way technology is mixed with magic is so well done. The fighting is shown with violence and exciting action so you will not want to miss a second of it. Plus Flying Monkeys too.
The Lion Man vs the Tin Man now this is a battle you do not want to miss.
Victoria is the star. This girl is exceptional. As the movie comes to its end the emotions are strong. You will be filled with hope for a brighter future.
The Steam Engines of Oz will take you on the most amazing and thrilling adventure you have ever experienced.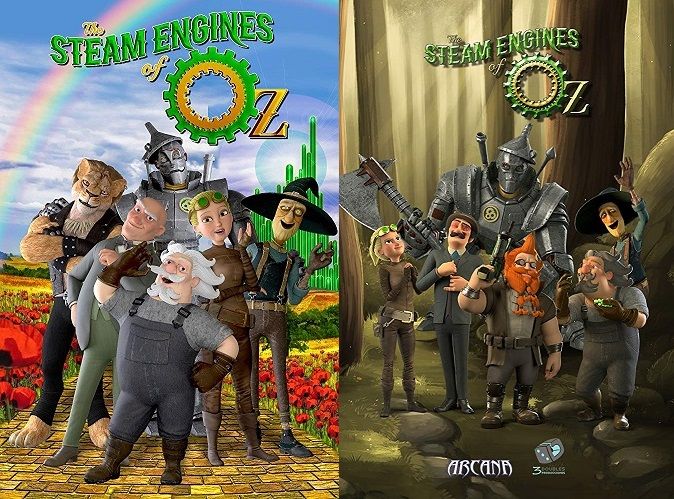 About Author