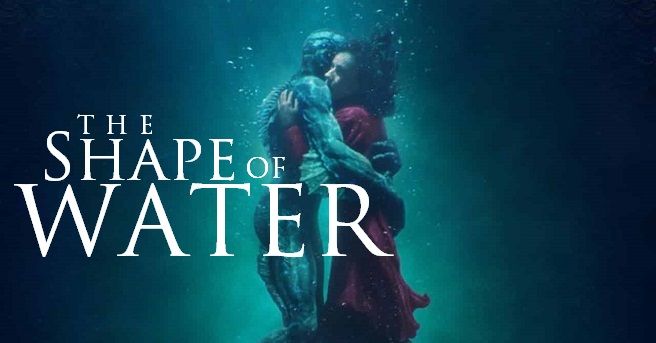 The Shape of Water is a 2017 American fantasy film directed by Guillermo del Toro and written by del Toro and Vanessa Taylor. The film stars Sally Hawkins, Michael Shannon, Richard Jenkins, Doug Jones, Michael Stuhlbarg, and Octavia Spencer. Set in Baltimore in 1962, the plot follows a mute custodian at a high-security government laboratory who befriends a captured humanoid-amphibian creature. Many critics declared The Shape of Water del Toro's best film since Pan's Labyrinth, praising in particular Hawkins's performance.
At a top secret research facility in the 1950s, a lonely janitor forms a unique relationship with an amphibious creature that is being held in captivity.


Directed by: 
Guillermo del Toro … (directed by) Writing Credits
Guillermo del Toro … (screenplay by) &
Vanessa Taylor … (screenplay by)
Guillermo del Toro … (story by)
Cast:
Sally Hawkins …  Elisa Esposito
Michael Shannon  …  Richard Strickland
Richard Jenkins  …  Giles
Octavia Spencer  …  Zelda Fuller
Michael Stuhlbarg  …  Dr. Robert Hoffstetler
Doug Jones  …  Amphibian Man
David Hewlett  …  Fleming
Nick Searcy  …  General Hoyt
Stewart Arnott  … Bernard
Nigel Bennett  …  Mihalkov
Lauren Lee Smith  …  Elaine Strickland
Martin Roach  …  Brewster Fuller
Allegra Fulton  …  Yolanda
John Kapelos  …  Mr. Arzoumanian
Morgan Kelly  …  Pie Guy
Marvin Kaye  …  Burly Russian
Dru Viergever  …  Military Policeman
Wendy Lyon …  Sally (Secretary)
Cody Ray Thompson  …  Guard
Diego Fuentes …  Worker
Madison Ferguson …  Tammy Strickland
Jayden Greig  …  Timmy Strickland
Karen Glave  …  African American Wife
Danny Waugh  …  African American Husband
Dan Lett  …  Cadillac Salesman
Deney Forrest …  Lou
Brandon McKnight  …  Duane
Clyde Whitham  …  Wet Cinema Patron
Jonelle Gunderson  …  Bus Passenger #1
Cameron Laurie …  Bus Passenger #2
Evgeny Akimov  …  Russian Band
Sergey Nikonov  …  Russian Band (as Sergei Nikonov)
Vanessa Oude-Reimerink …  Russian Band
Alexey Pankratov  …  Russian Band
Shaila D'Onofrio  …  Elisa Dance Double
Edward Tracz  …  Amphibian Man Dance Double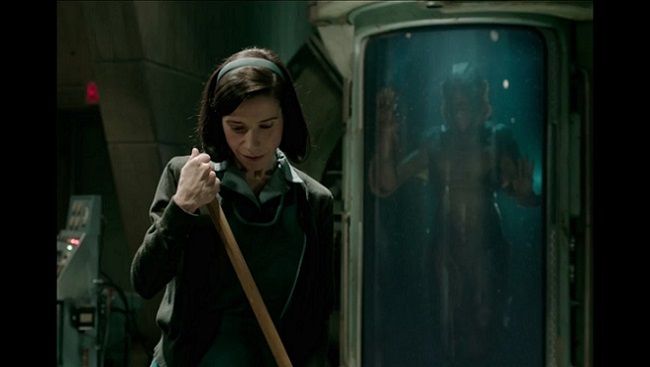 Produced by:

J. Miles Dale … producer (produced by) (p.g.a.)
Guillermo del Toro … producer (produced by) (p.g.a.)
David Greenbaum … co-head of production
Matthew Greenfield … co-head of production
Daniel Kraus … associate producer
Trailors:


Facebook page:
www.facebook.com/theshapeofwater/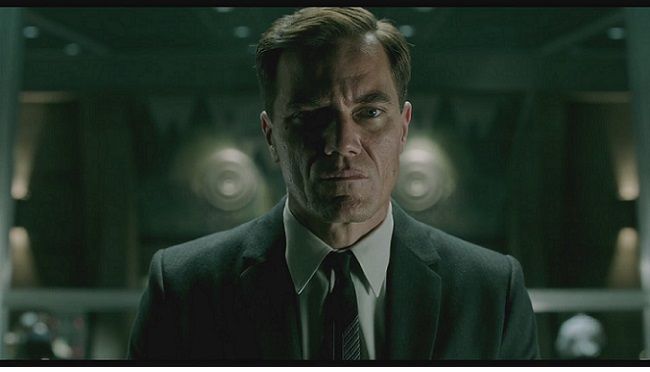 Run Time: 2 hr, 3 min
Rating: 5 out of 5 stars
Comments: The movie starts out in a government bunker during the cold war era.
A cleaning woman, Elisa leads a boring life with some happiness is about to have her life changed forever. She takes charge of her life and does the right thing. She follows her heart.
The supporting cast of characters are all talented actors as is the star Elisa played by Sally Hawkins. The creature does not show any emotions. The cleaning lady, Elisa does though as she falls in love with him.
Elisa delivers a stunning performance. The way she handles being mute is perfectly done.
The intelligence of the creature is not confirmed. He could be as smart as a human or a dog we are not really shown.
This movie is like a combination of "Creature from the Black Lagoon" and "Beauty and the Beast".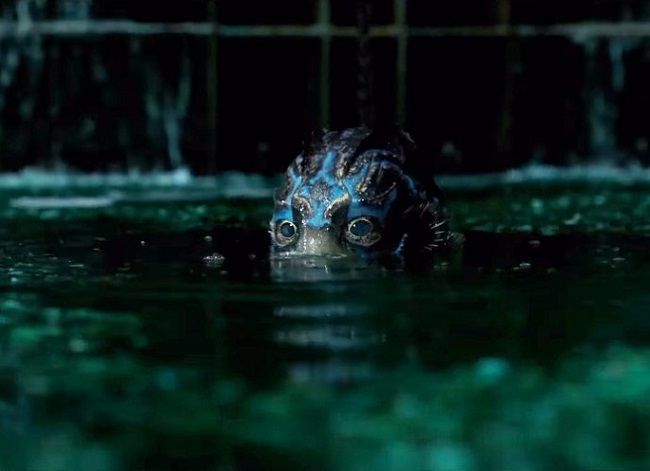 About Author