IN US THEATERS THIS SUMMER!
THE FOREST OF THE LOST SOULS

A Floresta das Almas Perdidas (original title)
THE DEBUT THEATRICAL RELEASE FROM WILD EYE RELEASING
Leading independent distributor Wild Eye Releasing has acquired Portuguese horror film The Forest of the Lost Souls, setting it as their first theatrical release.
The psychological "coming of age" horror film, written and directed by directed by José Pedro Lopes, marks the distrib's first theatrical release. The film, which had its world premiere at the Fantasporto Film Festival on February 26, 2017, is scheduled to open in August.
Ricardo and Carolina are complete strangers that meet seemingly by chance in the "Forest of the Lost Souls", a place where many people go to commit suicide. These two, a young woman and an old man, are no different than the others as they also came to the forest for this very reason.
They decide to briefly postpone killing themselves in order to explore the forest and also to continue talking to one another, as Ricardo and Carolina find themselves intrigued by one another.
However, as the pair go further into the forest it becomes clear that one of them has other reasons for being in the forest and is not who they would have the other believe them to be and is actually a psychopath…
The Forest of the Lost Souls will open theatrically August 3 in L.A and other cities.
Wild Eye Releasing, whose recent releases include well-received sci-fi thriller Soft Matter and James Klass's House on Elm Lake, represents horror, exploitation, dark arthouse, cult and documentary films from around the world.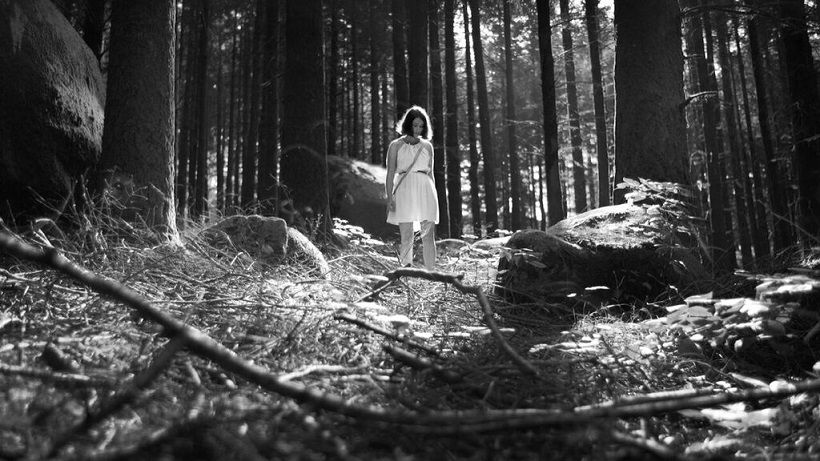 YouTube Trailers:


Director: José Pedro Lopes
Writer: José Pedro Lopes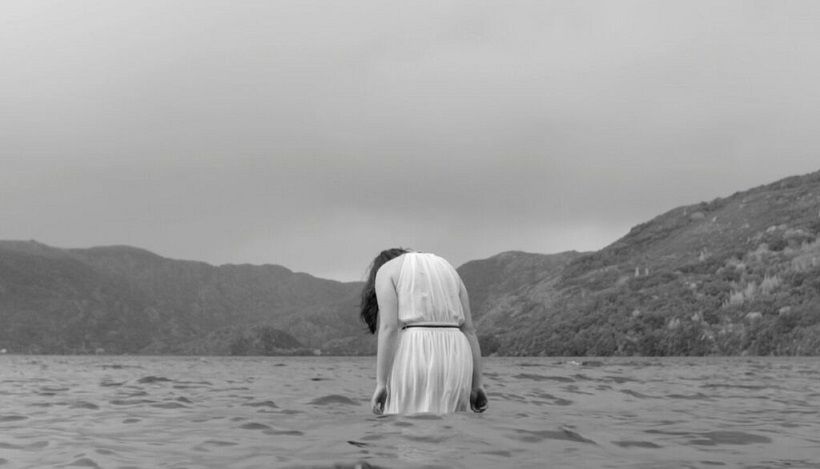 Cast: 
Daniela Love Daniela Love … Carolina
Jorge Mota Jorge Mota … Ricardo
Mafalda Banquart Mafalda Banquart … Filipa
Lígia Roque Lígia Roque … Joana
Lília Lopes Lília Lopes … Irene
Tiago Jácome Tiago Jácome … Tiago
Débora Ribeiro Débora Ribeiro … Jornalista
Produced by:
Ana Almeida … producer
José Pedro Lopes … producer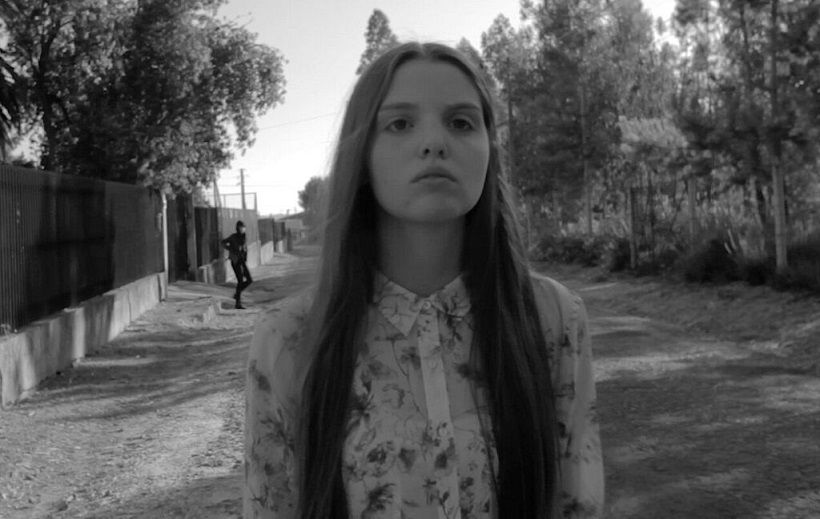 Run Time: 1 hr, 11 min
Rating:  5 out of 5 stars
Websites: forestofthelostsouls.wixsite.com/enter , theforestofthelostsouls.tumblr.com/
Comments: This movie is shot in black and white. The movie is in Portuguese and done with English subtitles For the setting and the mood it does fit.
One woman is shown walking in the forest. You can tell by her actions she is thinking about suicide. The scene of her in the water of weird and a little disturbing.
The opening scenes showing the forest have a magical quality to them.
Next, we see an old man enter the forest. He finds a girl and they go exploring the suicide forest. These two strangers hit it off right away. Both want the same thing. They walk around visiting the dead people there. These two in a short time develop a relationship. Then what happens will blow your mind.
The scenery is stunning in its beauty.
The girl from the forest starts stalking the old man's daughter. The daughter, Filipa suspects nothing. The forest girl is unbalanced. She is more than that she is crazy. Her character though does jump out and grab you.
The forest girl's name is never mentioned. This girl seems so nice and normal on the one hand and on the other she is a dark twisted soul.
About Author