The 13th Friday
An ancient spirit comes home this October with The 13th Friday, premiering on VOD 10/10 from Uncork'd Entertainment.
When a female refugee discovers an ancient demonic device that opens the gateway to another realm, she unleashes a dark entity that poses as her daughter. After many failed attempts to have the church explain the creation of her worst nightmares, she learns that the house is cursed by an enraged spirit that died on Friday the 13th. And now a group of thrill seeking friends unknowingly unleash its wrath and damn their souls.
Lisa May, Khu, Melissa L. Vega, and Victoria Valdez star in a Justin Price (Alien: Reign of Man, Dark Moon Rising) film.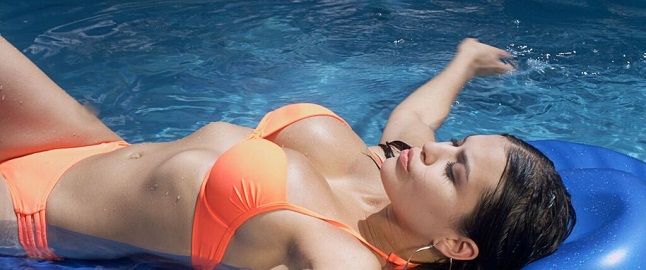 TRAILER

FILM INFO :
Studio: Uncork'd Entertainment
Director: Justin Price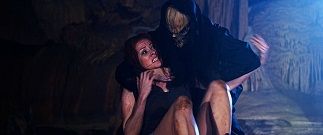 Cast:
Credited cast:
Lisa May … Allison
Khu … Paige
Melissa L. Vega … Ryn
Victoria Valdez … Stephanie
David E. Cazares … Michael Kleiberg
Deanna Grace Congo … Erin
Rest of cast listed alphabetically:
Samantha Jo Aramburu … Christina
Joseph Daniel Ellis … Kenny
Johnny R. Llanes … Robert Thurmond
Viviana Ozuna … Ghost
Antonio Villarreal … Brian
Jose Zuniga … Joshua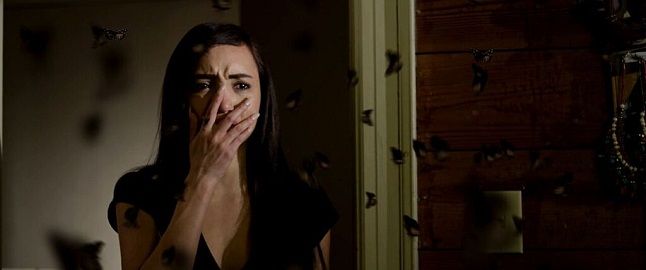 Run Time: 1 hr, 33 min
Rating: 2 out of 5 stars
Comments: A mother and daughter are shown first. The mother is evil and shows us just how much. Than we flip to the present.
A group of friends are out in the countryside at a house. The house is said to be haunted. One of them finds a object in the house that releases an evil. There are some scary effects used to show the evil presence.
Allison some time later is having nightmares. She also starts looking into some deaths. One death per month has been occurring. The story here does start to get hard to follow.
The survivors gather back at the house as the thirteenth month approaches. One more needs to die. Only lots more start dying.
The ghost girl is creepy. As you see her stalking others you will be thankful its not you. The atmosphere created with her is the best part of the movie.
The device a circular object opens the gateway to Hell. How can it be used to help?
Exactly who is who and why things are happening the way they are is really hard to follow.
The ending really makes no sense.
The actors/actresses in the film do have talent. Just the film needed more direction, more focus to it.
The creepy ghost was done wonderfully. She would give anyone a scare.
About Author