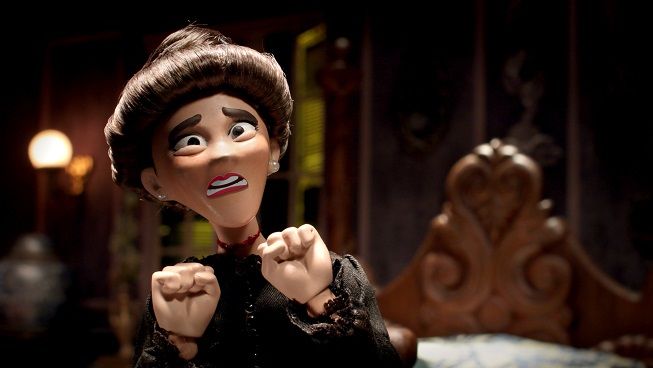 SuperMansion: Drag Me to Halloween Special
Crackle's Halloween special for the Emmy-nominated series "SuperMansion" (10/5 premiere) with Bryan Cranston, Keegan-Michael Key, Jillian Bell, Lake Bell and Phil LaMarr
In the all-new stop-motion animated Crackle original special "SuperMansion: Drag Me to Halloween," the League of Freedom experiences all the fun and adventures of Halloween. It's Titanium Rex's (voice of Bryan Cranston) least favorite night of the year, fraught with beautiful ghosts, demonic spirits, evil dentists, and even some unforeseen attractions mixed in. Special guests include comedians Lake Bell ("Childrens Hospital") as Millicent and Phil LaMarr ("Futurama") who voices Hugh Dorvaks. Series regulars Tucker Gilmore (voice of Black Saturn), Zeb Wells (voice of Robobot) and Heidi Gardner (voice of Cooch) are also featured in the special.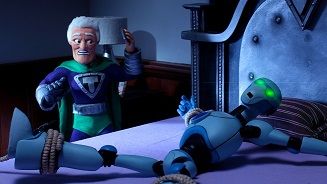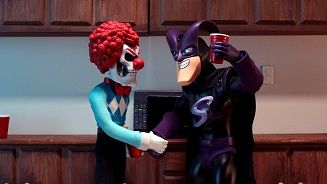 "SuperMansion" is created by Matthew Senreich ("Robot Chicken") and Zeb Wells, who also act as executive producers under their production company Stoopid Buddy Stoodios alongside Seth Green, John Harvatine IV, and Eric Towner. Bryan Cranston and James Degus also serve as executive producers under their production banner Moon Shot Entertainment. "SuperMansion: Drag Me to Halloween" is written by Tom Sheppard ("Robot Chicken") and Zeb Wells. The special is directed by Nick Simotas.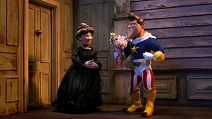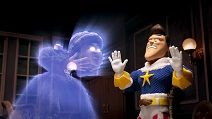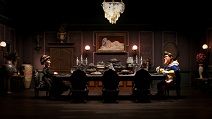 Episode: 212
Run Time: 22 min. 42 sec
Rating: 5 out of 5 stars
Comments: The super-hero group made up of Titanium Rex, American Ranger, Black Saturn, Cooch and Robobot. The opening scenes as the cast names are shown has some scary music and the imaginary in the background is perfect for Halloween.
So Halloween night has the members each going on separate outings. Each has their own adventure. A party, trick or treating, haunted house and an exorcism will have you riveted.
Things keep getting worse for our heroes and the suspense builds as does the horror.
The animation could not be better. The attention to detail is easy to see. The characters are all brought to life through the animation and voices that fit them so well.
The League of Freedom certainly knows how to celebrate Halloween. You get weird, scary, deranged, beautiful women, a monster so everything you need for Halloween and of course Cooch has candy.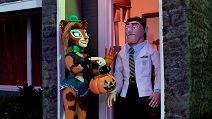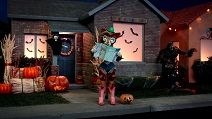 About Author