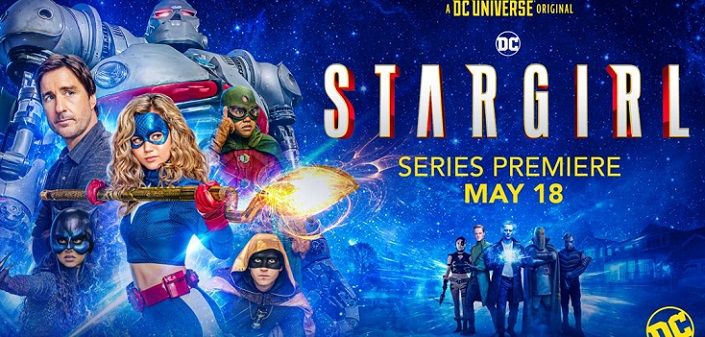 The series follows high school student Courtney Whitmore, portrayed by Brec Bassinger, who discovers the cosmic staff and becomes the inspiration for a new generation of superheroes who become the Justice Society of America.
Cast:
Brec Bassinger as Courtney Whitmore / Stargirl
Yvette Monreal as Yolanda Montez / Wildcat
Anjelika Washington as Beth Chapel / Dr. Mid-Nite
Cameron Gellman as Rick Tyler / Hourman
Trae Romano as Mike Dugan
Jake Austin Walker as Henry King Jr.
Meg DeLacy as Cindy Burman
Neil Jackson as Jordan Mahkent / Icicle
Christopher James Baker as Henry King Sr. / Brainwave
Amy Smart as Barbara Whitmore
Luke Wilson as Pat Dugan / S.T.R.I.P.E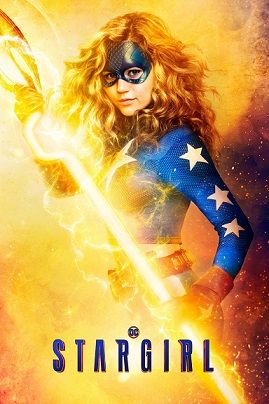 Music by: Pinar Toprak
Associate Producer: Trina Renee
Creator: Geoff Johns
Episodes premiere Mondays on DC Universe and air Tuesdays at 8 p.m. ET/PT on The CW.
Trailers: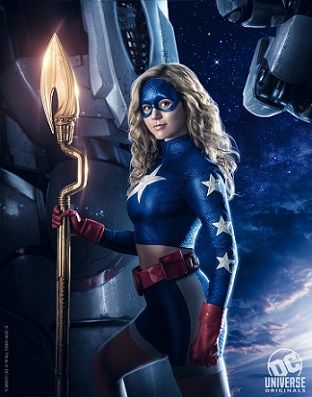 Run Time: 53 min, 6 sec
Rating: 4 out of 5 stars
Website: www.dcuniverse.com/coming-soon/
Comments: The action starts out fast and furious with the original Justice League of America vs The Injustice Gang. The villains are classic and they just ooze evil. The Wizard, Brainwave, Icicle, and others.
Starman was the last of the JSA. Then it is the present day.
Courtney is so beautiful. Her physical assets could be better shown off.
The show does have drama. Courtney must adjust to her new family. A new stepdad in Pat. New step brother too. Plus moving to a new town Blue Valley.
Pat has such a cool looking classic car. Pat now he is a likable guy.
Courtney now her adjustment to the new place and situation is not going all that well.
When Courtney finds the old pictures of the Justice Society you can just feel the heroic nature of these heroes. She also finds something else or it finds her. The Cosmic Staff seems alive and it does fit nicely in her hands. Combining it with her gymnastics works. She does go on a wild ride.
Courtney uses the staff right away to put some bullies in their place. Using the staff untrained though is dangerous. Dangerous as in explosives.
as Courtney realizes she is Starman's daughter.
The show is exciting and has some funny moments.
Stargirl does get to meet Brainwave. This super battle is awesome and so thrilling. Stargirl is shown in some gorgeous poses. And S.T.R.I.P.E. is awesome to see.
Stargirl shines bright.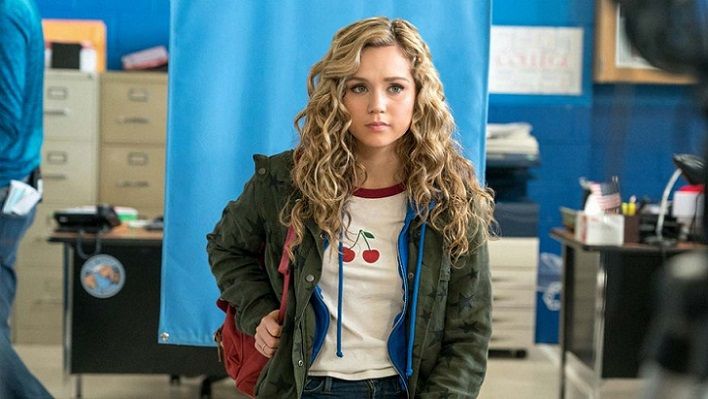 About Author