Soul On A String
A film by Zhang Yang
There Is Only One Path For The Sacred.
SYNOPSIS
A young Tibetan wanderer confronts a series of mystical events and earthly adversity in director Zhang Yang's acclaimed SOUL ON A STRING. Called a "panoramic masterpiece" filled with "picturesque visuals, highland-dry humor, and karmic plot twists", the Chinese-Tibetan adventure arrives on DVD and Digital HD on September 12 from Film Movement.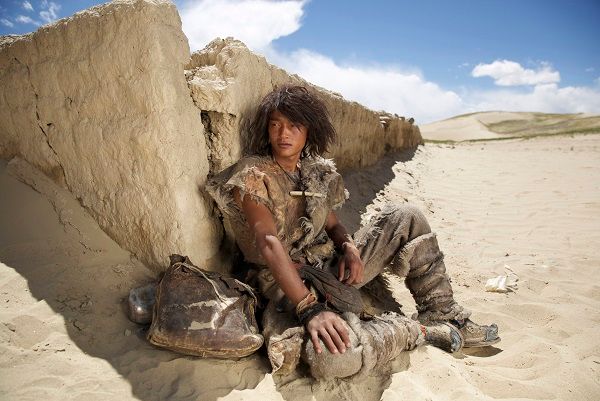 After discovering a sacred stone in the mouth of a slain deer, Taibei, a young Tibetan wanderer, embarks on a mission of redemption in order to bring the divine artifact back to its rightful home, the Holy Mountain of Buddha. Danger and treachery await at every step, as black market traders and two brothers in search of vengeance stand in his path. Along the way, however, Taibei encounters a motley band of followers that help him on his strange and mystical journey.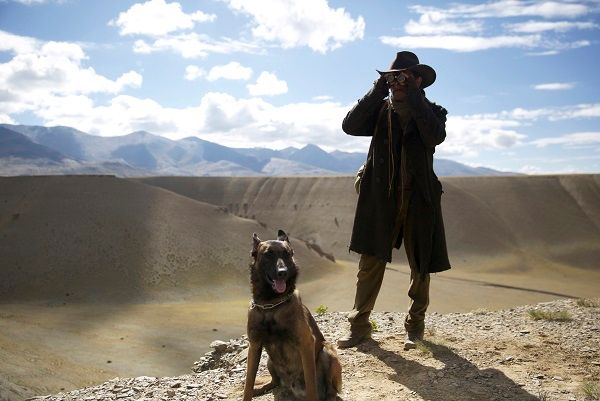 DIRECTOR AND CAST
Director: Yang Zhang
Starring: Quni Ciren
Starring: Kimba Kimba
Starring: Siano Dudiom Zahi Zahi
BONUS FEATURE
Bonus Short Film: The Rifle, The Jackal, The Wolf, and The Boy (directed by Qualid Mouaness, Arabic with English subtitles) – When two brothers use a household rifle without their father's consent, they get more than they bargained for.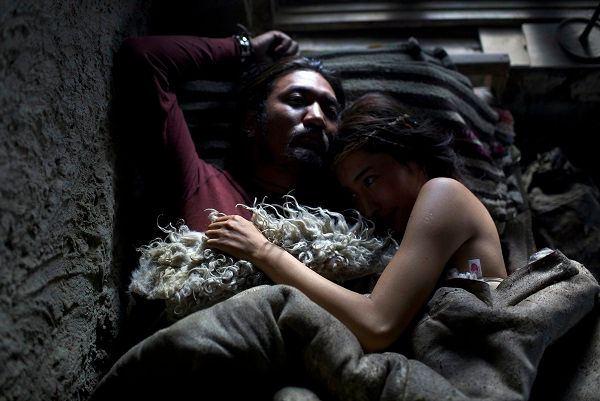 TRAILER
PROGRAM INFORMATION
Type: DVD/Digital HD
Running Time: 142 mins
Genre: Adventure
Language: Tibetan with English Subtitles
Website: www.filmmovement.com
Rating: 4 out of 5 stars
Comments: The silence as this movie starts out is powerful. The scenery is beautifully stunning in its grandeur. The music is haunting.
A man, Taibei finds a sacred stone within a deer's mouth that he killed. This leads to him going on a sacred mission to deliver the stone. He faces a long journey. A beautiful girl Chung joins him on his journey. He also has someone following him. He also picks up a kid, Pu. All the characters are amusing.
As Tabei, Chung and Pu continue their journey you get to know each one well. You will find yourself caring about what happens to them.
Tabei uses this traveling to become a better man. He finds love. He finds he cares.
Zandui sets up a battle with Tabei a blood feud since Tabei's father killed him. Now, these two sons fight on. Zandui's brother Guori also shows up for this battle. This fight is all about honor for a father long dead.
Gedan also followed Tabei. Gedan the writer. Now, this character makes you think.
The sacred land of the Master's Palm Print now this is a wonder to behold.
Then another twist is added.
The mysticism throughout is done in a subdued manner.
The acting is superb. You will be left in awe after watching this film.
Bonus Short Film
The Rifle, The Jackal, The Wolf, and The Boy

Run Time: 18 min, 52 sec
Rating: 4 out of 5 stars
Comments: A shot is heard and two brothers had their father's gun. Be careful what you shoot and kill it may not solve your problems but only make them worse. This is a nice drama about family.
About Author