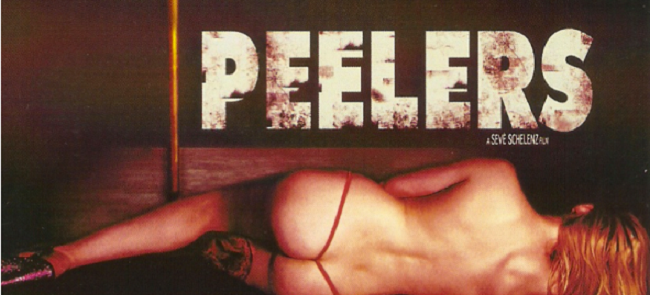 Peelers
The dead rise this independence day! PEELERS on DVD/BD this July!

From Sevé Schelenz, director of Skew, comes the gooey, gory instant classic Peelers, on DVD and Blu-ray this July.
Wren Walker, Caz Odin Darko and Madison J. Loos star in "a pretty damn fun trip" (Dread Central) that ''any horror fan is going to love from start to finish" (HEAVY Magazine).
Extras on both the DVD and Blu-ray disc include deleted scenes, featurettes – includiung 'behind the scenes', audio commentary, gag reel, trailers, digital comic and more!
Exclusive to Blu-ray, 'special effects' featurette, behind the scenes part 2, an additional commentary, and festival intro!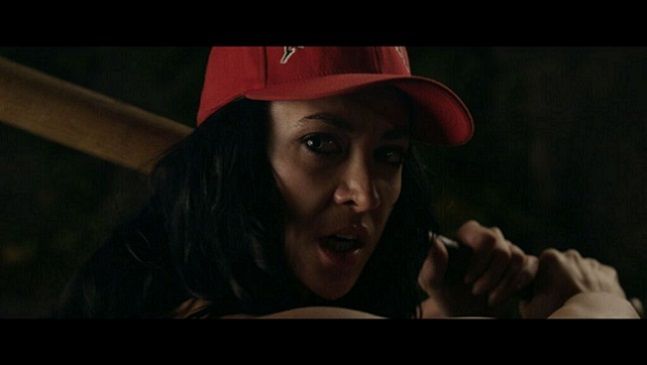 DVD Extras
Deleted Scenes (2:30)
"Getting A-Head" (10:03)
Gag Reel (4:00)
Behind The Scenes (13:18)
Script To Scene (3:48)
Teaser Trailer (0:45)
Theatrical Trailer (1:48)
Digital Comic Link to Website
Commentary x 1 – Director/Writer
TOTAL = 36:12
Blu-ray Extras
All the above AND…
"Special Effects" (10:55)
Behind The Scenes Part 2 (15:48)
Festival Intro (0:45)
Additional Commentary x 1 – Actors/Director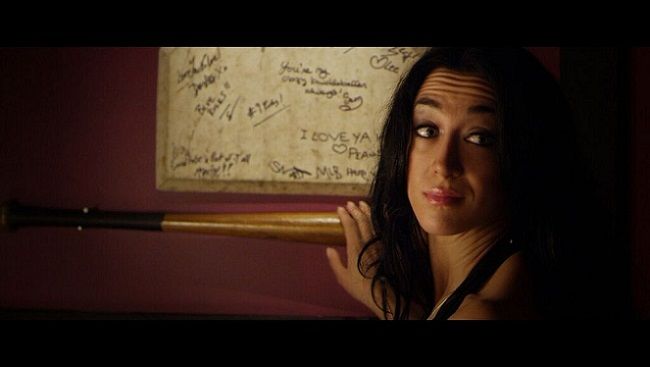 Former baseball player Blue Jean Douglas is closing down her small-town strip club and leaving for good. But her plans are not so easily attained when a group of coal miners show up and with them a deadly contaminant. What starts out as a last hurrah for the infamous strip club, turns into a blood bath. With time running out, Blue Jean must step up to the plate to try and put a stop to the spread of destruction before it's too late and she loses everything she holds dear.
Peelers, directed by Sevé Schelenz and written by Lisa DeVita, available on DVD and Blu-ray July 4 from Uncork'd Entertainment.
Peelers on DVD and Blu-ray July 4.
Studio: Uncork'd Entertainment
Directed by:
Sevé Schelenz
Writing Credits (in alphabetical order):
Lisa DeVita … (screenplay)
Lisa DeVita … (story by)
Sevé Schelenz … (story by)
Cast (in credits order):
Wren Walker … Blue Jean
Caz Odin Darko … Remy
Madison J. Loos … Logan
Cameron Dent … Tony
Al Dales … Chromagnum
Momona Komagata … Frankie
Kirsty Peters … Licorice / Carla
Nikki Wallin … Baby / Elaine
Victoria Gomez … Tina
Rafael Mateo … Pablo
David Torres … Mario
Edwin Perez … Jesus
Andrea Rosolia … Panuche
Manny Jacinto … Travis
Emma Docker … ja
Richard Olak … Jim
James Challis … Mike
Jason Asuncion … Farmer John
Mark Anthoney … Stuey (as Mark Anthoney Ter-Horst)
Rob Scattergood … Officer Karl Robinson
Katherine Blaylock … Officer Simone Lacey
Lauren Martin McCraw … Nurse (as Lauren Martin)
Diego Hernández de la Rocha … Jorge (as Diego De La Rocha)
Produced by
Lisa DeVita … producer
Todd Giroux … executive producer / producer
Jo Rossi … associate producer
Sevé Schelenz … executive producer / producer
Brendan Smith … producer
Seán Travers … associate producer
Keir Vichert … associate producer
TRAILER:

Run Time: 1 hr, 35 min
Rating: 2 out of 5 stars
Comments: The movie starts out with six minutes of a girl in only a thong dancing. The music is nice but the dancing girl goes on way to long.
Now at Bluejeans bar a group of miners show up. It slowly builds up the suspense as you know there is something off about the miners. Meanwhile the strippers do provide lovely female attributes to look at. The movie does focus on the girls naked breasts more than anything else at the start.
Once the miners/creatures attack we are still wondering what is going on? Why is this happening? What has infected the miners?
The miners/creatures makeup effects are cheap. They are just some black oily substance added to their faces.
The last part of the movie tries to establish relationships. It should have been done earlier in the movie.
Blue Jeans the Bar's owner has attitude. As she talks with the new Bar owner he explains everything.
The fights with the creatures are simplistic. The ending is expected.
The acting could have been a lot better. The beautiful naked girls did not make up for the defaults in this film.
After the movie is over Blue Jean is shown dancing as a stripper in a bar. She does put on a good show. This does have a purpose. This is actually the best scene in the movie. It almost makes it worth sitting through the rest of the movie just to get to this.
About Author