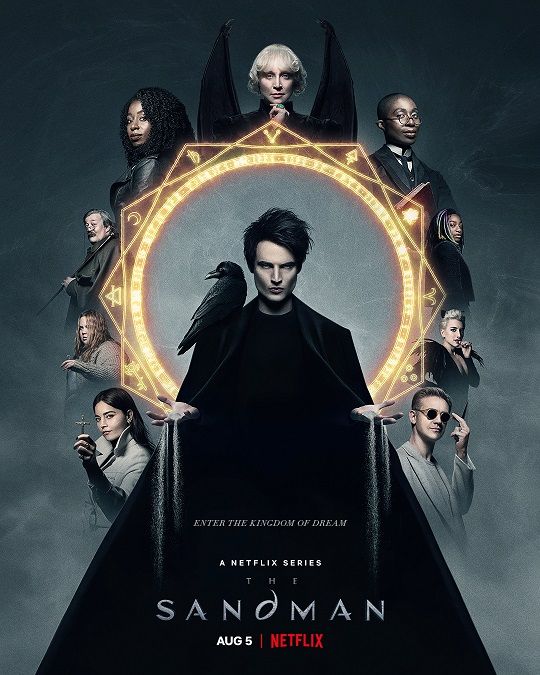 Title: The Sandman
Cast:
Tom Sturridge…Dream
Niamh Walsh…Young Ethel Cripps
Boyd Holbrook…The Corinthian
Patton Oswalt…Matthew the Raven
David Thewlis…John Dee
Joely Richardson…Ethel Cripps
Mason Alexander Park…Desire
Charles Dance…Roderick Burgess
Vivienne Acheampong…Lucienne
Nina Wadia…Fate Mother
Vanesu Samunyai…Rose Walker
Sandra James-Young…Unity Kincaid
Gwendoline Christie…Lucifer
Jenna Coleman…Johanna Constantine
Kirby Howell-Baptiste…Death
Stephen Fry…Gilbert
Donna Preston…Despair
John Cameron Mitchell…Hal Carter
Creators: Neil Gaiman, David S. Goyer, Allan Heinberg
Directed by: Jamie Childs, Andres Baiz, Louise Hooper, Mairzee Almas, Mike Barker, Coralie Fargeat, Hisko Hulsing
Produced by: Vanya Asher, Mike Barker, Heather Bellson, Jim Campolongo, Neil Gaiman, Davis S. Goyer, Austin Guzman, Allan Heinberg, Samson Mucke, Alexander Newman-Wise, Ameni Rozsa, Iain Smith, Jamie Childs
Airing on: Netflix
A Warner Bros. Production
Website IMDB: www.imdb.com/title/tt1751634/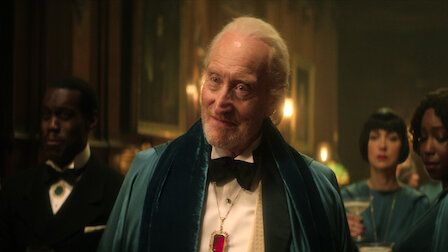 Episode 1: Sleep of the Just
Run Time: 54 min, 9 sec
Rating: 4 out of 5 stars
Website: www.netflix.com/ca/title/81150303
Comments: The start to this sets the atmosphere and the mood. You know you are in for something different. Something weird and wonderful. Morpheus — the King of Dreams is the narrator as we start. His castle is an amazing sight. The characters are all so intense.
The Corinthian is a killer who enjoys doing so. He has left the world of dreams and walks among the living. This being is evil.
A wizard, Roderick Burgess the Magus does the unthinkable, and Dream is caught. The effects are frightening. The wizard does know what he wants yet Dream can not provide it. The Magus has a son Alex. He is unsure of himself.
In the world, so many people can not sleep properly. Dream is not there doing his job. The Magus prevents him from doing so.
Then it happens and as you watch you feel it the world is changing. Reality is being influenced. The Sandman is free. Fear is not the greatest thing to be afraid of the Sandman is. He is a force beyond imagining as he is loose all those who wronged him should fear. The Sandman is bringing dreams and also nightmares.
Sandman's determination is without bounds. You know he is going to get back what is his at any cost.
This show is mind-boggling.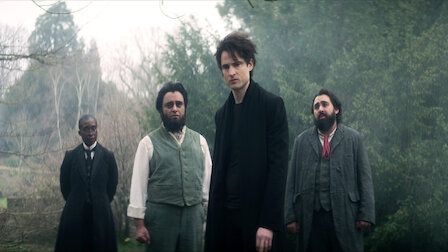 Episode 2: Imperfect Hosts
Run Time: 37 min, 55 sec
Rating: 4 out of 5 stars
Website: www.netflix.com/ca/title/81150303
Comments: The land of the Dreaming is in ruins and only the Sandman can fix it. He needs his tools to do it though.
Ethal Cribbs is confronted by the Corinthian. They must work together for a common goal.
Cain and Abel and their houses of Mystery and Secrets are great to see in this. Their gargoyle, Gregory is cute. This is such a touching scene with them and the Sandman. Cain and Abel do have an unhealthy relationship that does work for them. Their new gargoyle is cured and a baby but growing.
Lucienne the librarian of the Dreaming is shown as a loyal member of the Sandman's staff, actually the only one from his household staff. Lucienne plays a pivotal role as she connects with Dream. She advises him whether he takes her to advise or not.
Morpheus does consult the three Fates. These women are nightmarish. The way they are presented will frighten you.
The effects are spectacular.
The Corinthian is being set up to be the big bad guy. He is perfect for it too. This guy is evil and he does not care. He loves to kill and he is coming after Dream if Dream comes from him.
Dream has a presence when he is on screen. You feel that he is otherworldly.

Episode 3: Dream a Little Dream of Me
Run Time: 45 min, 48 sec
Rating: 4 out of 5 stars
Website: www.netflix.com/ca/title/81150303
Comments: Johanna Constantine is met by the Sandman. She just walks away. Johanna is an exorcist. As she performs one thing is messy. Johanna has a mouth on her and an attitude to match. Morpheus does seek his stolen items. He needs them back. Johanna and Morpheus end up working together.
All the actors in this series are so talented. They play their parts to perfection.
Johanna does lead a complicated life.
The Sandman's new raven Matthew is fun and caring. The Sandman cares only to get his things back and use them to rebuild his place the Dreaming. The Sandman can be kind if it helps him get what he wants and here it does.
We see Ethal does love her son John Dee. John does not overly mind ripping people to shreds, lots of people.
The Corinthian is still around and being kind to John.
The Sandman has his plan and his sand is taking him to where he needs to go. The Sandman is a character, unlike anyone you have ever seen.
This series featuring DC characters is not a superhero film. It is more like a horror one and yes you will start to feel you are a part of it.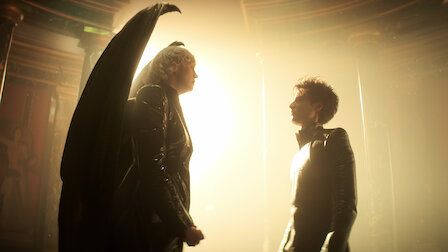 Episode 4: A Hope in Hell
Run Time: 45 min, 22 sec
Rating: 4 out of 5 stars
Website: www.netflix.com/ca/title/81150303
Comments: Morpheus goes to Hell. Hell is a place that will give you a feeling of dread. The trappings of Hell are terrifying. As you follow along while the Sandman moves through it you get a feeling for how huge it is and how morbid.
John meets Rosemary. They have a truthful conversation. Rosemary soon realizes she may have made a mistake giving him a ride. Rosemary is scared yet she still stays truthful.
The conversation between Lucifer and Morpheus is full of emotion, full of unsaid threats. This meeting does take a most unexpected turn. We get to see a battle between two powerful beings. The way they fight is unbelievable. They fight on several planes at once. This is a savage battle of skills both physical and mental.
The Sandman uses the one thing that not even Lucifer can beat. The interaction between these two is intense.
John picks up the Ruby of the Sandman. What exactly happens here? The Ruby is not right, the Sandman is down and John a crazy killer wants to save the world. What is next?
You will not be able to predict what will happen next in this series.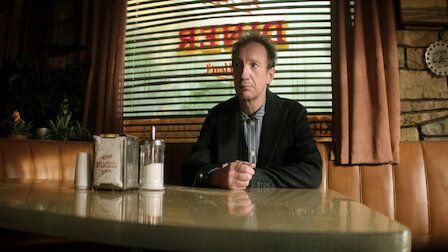 Episode 5: 24/7
Run Time: 54 min, 22 sec
Rating: 4 out of 5 stars
Website: www.netflix.com/ca/title/81150303
Comments: John Dee finds himself in a restaurant one of the old-style places. The waitress Bettie is a kind soul. Bettie is the nicest person you could ever meet. The other patrons are interesting. John has all the patrons being one hundred percent honest. Total honesty is not always the best policy.
Things do start getting strange in this restaurant. Truths are revealed. People are happier when they reveal the truth about themselves to others it is just the others who are not happy with it. The Sandman's ruby brings out honesty in all those in the restaurant and this is not such a bad thing after all or is it? The things that happen in this restaurant are just Wow. John's outlook on the human race is evil.
This episode focuses on John. John is mentally sick.
This episode almost seems like it should be the end of the series.
Who is that person calling Dream their brother?
Humanity does get a well-deserved night to sleep in peace. Dream is now ready to start rebuilding.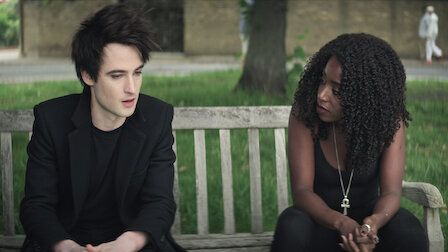 Episode 6: The Sound of Her Wings
Run Time: 53 min, 17 sec
Rating: 5 out of 5 stars
Website: www.netflix.com/ca/title/81150303
Comments: The Sandman is sitting in the park when along comes his sister Death. She is gorgeous. The more you see her the more you realize Death is beautiful. The Sandman is uncertain of what to do with his future. Death just Wow she has a truly amazing screen presence. You will be focused on her.
As Death helps a person into the afterlife you easily see how good she is at what she does. It is a hard job, so hard and as you watch her do it it will bring a tear or two to your eyes. Death is so delightful yet she delivers a gift most do not want. She does it with a respect to each person young or old she treats them with kindness. You notice the second she stops being on screen
In the past 1389 Death is back with Dream. It is so smooth the way he is called Dream, Sandman, and Morpheus and it is done so well that you hardly recognize he is being called by three different names. Dream wants to see what it is like if a man does not age. Even when things are at their worst this man, Robert still wants to live. Life does have its ups and downs. Dream meets Robert once every hundred years, why though? To see if he wants to die yet? Maybe. Maybe it is because of some other reason. Yes, the reason is made apparent and it is a great reason. Dream may be some all-powerful being yet deep down he has the same needs and desires as others.
Desire is shown and they are impressive. What is Desire planning?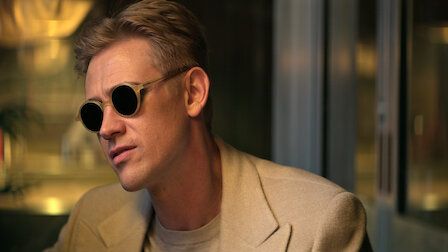 Episode 7: The Doll's House
Run Time: 48 min, 29 sec
Rating: 4 out of 5 stars
Website: www.netflix.com/ca/title/81150303
Comments: Desire and Dispair are together to talk. Desire has found a dream vortex in a person, Rose Walker.
A group of three people wants to find the Corinthian.
Rose has some strange things starting to go on in her life. She is still looking for her brother.
In the Dreaming, the talking raven and pumpkin man with the librarian adds a moment of comedic relief.
Rose is moving into a house with lots of weird people in it. They are normal but different.
What is Rose? How can she just go into the Dreaming? What are her powers? Why is everyone so interested in her? The way this series can introduce a character and make them so intense and in your face while making you want to follow their every move is something to have been achieved.
Rose's little brother is not in a great situation. Your heart will go out to him.
Rose steals the scenes when she is in them. This young woman can act. Other characters are used yet she has a way of standing out. The emotions she brings forth, her facial look, and her natural beauty all combine to make her a stand-out character.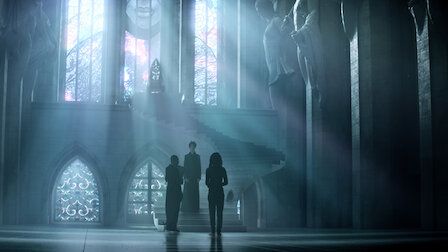 Episode 8: Playing House
Run Time: 50 min, 15 sec
Rating: 4 out of 5 stars
Website: www.netflix.com/ca/title/81150303
Comments: Rose gets an audience with Dream. They will rescue her brother.
Gault with all the comic book pictures on her computers is so cool to see. Rose's brother Jed plays the part of the Sandman and he faces the Pied Piper as his villain. Jed does have a wild dream. Ben's real life is a nightmare. The special effects on Gault are a sight you will want to see it is breathtaking.
Rose's new friends that she lives in a house are helpful.
Jed with his foster parents is in trouble. His foster father is one means. evil, sadistic man. His wife is nice but too terrified of him to do anything. Jed's situation is dreadful, and terrifying for him.
As Rose travels through dreams it is a journey you will not be sure if you want to take or not. Rose cares so much for her brother. Jed loves his sister as well.
Rose's friend Litay now she is going to have to make a hard choice. She can stay in the real world or the dream one with her dead husband. She still loves him very much. What will she do?
In this episode, we see that Sandman can be tough on his subjects.
The Corinthian does want to meet Rose, why? Whatever it is can not be good.
Seeing all these wonderful characters who act as real people when they are dreams and not humans is disconcerting. Can a dream be considered the same as real? Here yes the Sandman does control all the dreams. Yet we do see a couple of characters from the dreaming still running free. It makes you wonder.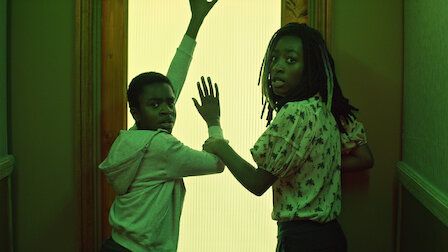 Episode 9: Collectors
Run Time: 48 min, 51 sec
Rating: 4 out of 5 stars
Website: www.netflix.com/ca/title/81150303
Comments: The Sandman wants to handle everything on his own. He has those who want to help he just feels he does not need their help. He is an egotist, he thinks he knows everything and what is best.
The Corinthian has Jed at a cereal convention which is a serial convention for killers. Rose is on her way to meet them. This will be some meeting when they all get together.
The Sandman realizes he does need help. Lucienne does make a great assistant for him as she is much more than just a librarian.
Rose has a talk with the Sandman she tells him what to do. It is great to see her stand up to him. She does so out of love. The Corinthian gets to work with two others of a similar nature to his own. They all act nice and friendly yet all share a need.
Rose is in danger. Yet she stands up to anyone. She is a brave woman and with what is coming she will have to be. There is something big building and the suspense creeps up on you slowly. Rose and the Sandman are going to faceoff.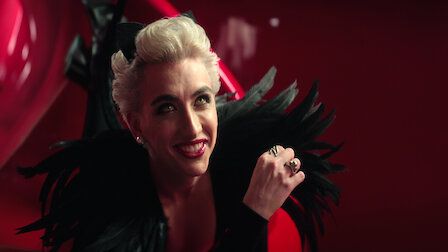 Episode 10: Lost Hearts
Run Time: 46 min, 23 sec
Rating: 5 out of 5 stars
Website: www.netflix.com/ca/title/81150303
Comments: The Nightmare meets the Dream Vortex. Rose meets the Corinthian and he wants them to work together against Morpheus. The two are fighting over Rose and what they want her to do. Rose has grown in power.
Dream does step in and Rose steps back. Dream easily handles the Corinthian. Rose though will be another matter. Dream makes sure all serial killers have something to think about.
Litay, Rose's friend is about to have her baby that was conceived in the Dreaming.
Now Rose is dreaming and she is causing damage to the Dreaming World. Dream is there as well with Rose.
The things you will see in this series and this episode are amazing. You will see nothing like this anywhere else. So much happens in the Dreaming. Rose and her brother do get a happy ever after. Maybe.
There are mysteries throughout this series.
The Sandman does grow in the way he thinks over the series. He becomes more human. He treats those around him with respect and he cares about others.
Lucifer has plans to do something new. This episode's ending sets up perfectly for a second season.
All the characters throughout this series will have you riveted to the screen. Sandman is so much more than just a character here he is an ideal. He embodies all the dreams and nightmares of the world.
About Author