RICH REVIEWS: Mystic Cosmic Patrol Episode 1: Potty Mouth
Title: Mystic Cosmic Patrol Episode 1: Potty Mouth
Airing on: Funny or Die You Tube
Website: https://www.youtube.com/user/FunnyorDie
Trailer: https://www.vimeo.com/229592980
Created by: Gavin Hignight
Starring: Chris Masterson – Jack
Laura Monaco – Candy
Chelsea Tavares – Emily
Tim Jo – Leo
Gavin Hignight – Micky
Chris Candy – Carl
Minae Noji – Rutina
Tim Russ – Gorgon
John Kassir – Martini-Bot
Run Time: 14 min
Rating: 4 out of 5 stars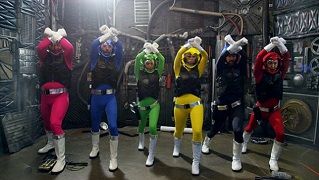 Comments: You will see the similarities to the Power Rangers except this is done with a touch of comedy.
The music is so cool and upbeat.
The sets are beautifully made with a futuristic look.
Potty Mouth makes an awesome villain. A toilet comes to life with a dark evil side thanks to Retina.
Gigantes 6 battles Potty Mouth after he grows. These two have a huge battle with lots of action.
There are some really gross out moments.
This show is done with a more mature take than you might expect.
It is a fun and entertaining show.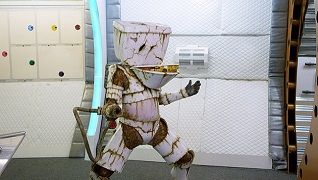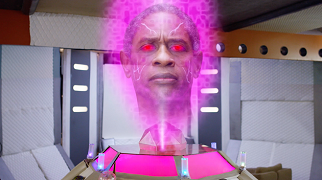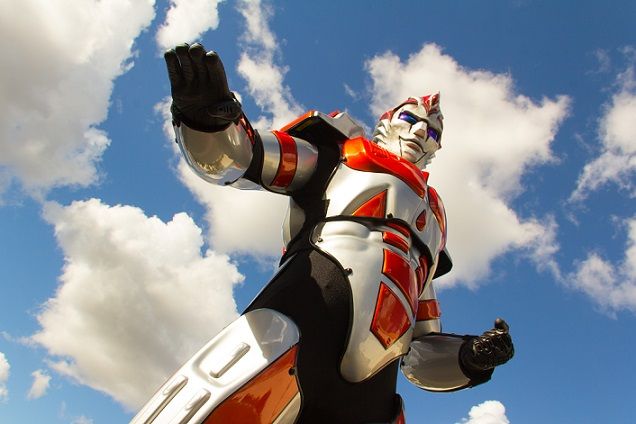 https://www.firstcomicsnews.com/rich-reviews-mystic-cosmic-patrol-episode-1-potty-mouth/
https://www.firstcomicsnews.com/wp-content/uploads/2017/08/MCP-logo-600x257.png
https://www.firstcomicsnews.com/wp-content/uploads/2017/08/MCP-logo-150x64.png
Reviews
Rich Reviews
cosmic,episode,mouth,mystic,patrol,potty,reviews
Title: Mystic Cosmic Patrol Episode 1: Potty Mouth Airing on: Funny or Die You Tube Website: https://www.youtube.com/user/FunnyorDie Trailer: https://www.vimeo.com/229592980 Created by: Gavin Hignight Starring: Chris Masterson - Jack Laura Monaco - Candy Chelsea Tavares - Emily Tim Jo - Leo Gavin Hignight - Micky Chris Candy - Carl Minae Noji - Rutina Tim Russ - Gorgon John Kassir - Martini-Bot Run Time: 14 min Rating: 4...
Richard
Vasseur
Richard.Vasseur@firstcomicsnews.com
Author
Richard Vasseur is a Canadian who has had a love of comic books his entire life. I started out as just a fan reading comics every chance I had. This evolved into writing reviews for a small newsletter which evolved into having my own column at Jazma Online and doing interviews. I also worked briefly as a columnist at Comic's Buyers Guide. Everyday I am involved with doing something comic book related and I love the hobby.
First Comics News