STARRING GAME OF THRONES' IWAN RHEON 
A fairy tale classic goes under the frightening sea this September with Mermaid's Song, premiering on digital from Wild Eye Releasing.
Hans Christian Anderson's THE LITTLE MERMAID gets the horror treatment with MERMAID'S SONG.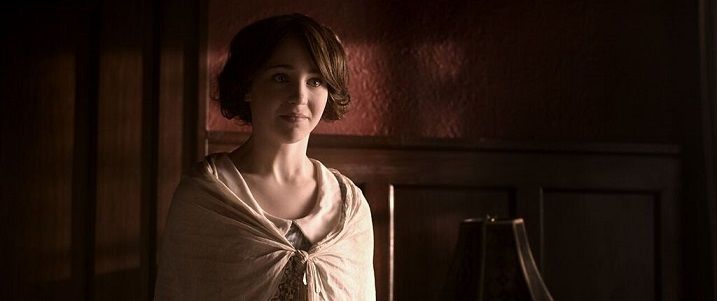 A dark homage to Hans Christian Anderson's The Little Mermaid, and starring Game of Thrones' Iwan Rheon, the film is set during the 1930s depression and tells of young Charlotte, who is struggling to keep the family business afloat. When gangster Randall offers to pay off the family debt – he demands some illegal changes to the business. But Charlotte, like her mother before her, is a mermaid capable of controlling humans with nothing but her voice, which creates a battle between all of those who want Charlotte's magical powers for themselves.
From director Nicholas Humphries, and starring Iwan Rheon, Katelyn Mager, and Brendan Taylor, Mermaid's Song arrives on digital September 18.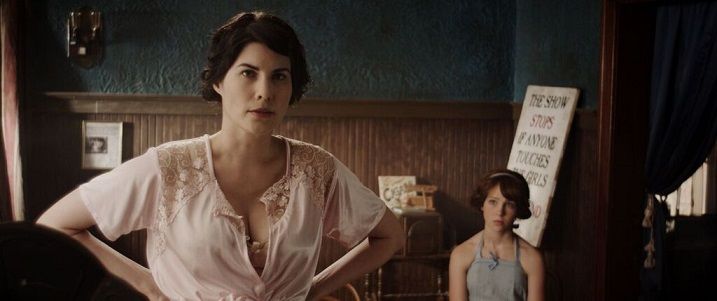 Trailer:

Directed by:
Nicholas Humphries
Writing Credits:
Jessica Leigh Clark-Bojin
Bob Woolsey
Meagan Hotz
Lindsey Mann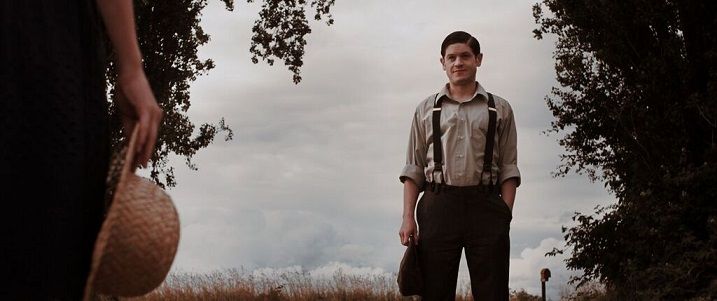 Cast: 
Iwan Rheon … Randall
Katelyn Mager … Charlotte
Brendan Taylor … George
Jessie Fraser … Emily
Steve Bradley … Tim
Barbara Wallace … Gertrude
Trevor Gemma … Harold
Natasha Quirke … Serena
Leala Selina … Beatrice
Casey Strandquist … Sophia
Kallie Jean Sorensen … Patricia
Stephanie Dyck … Harriet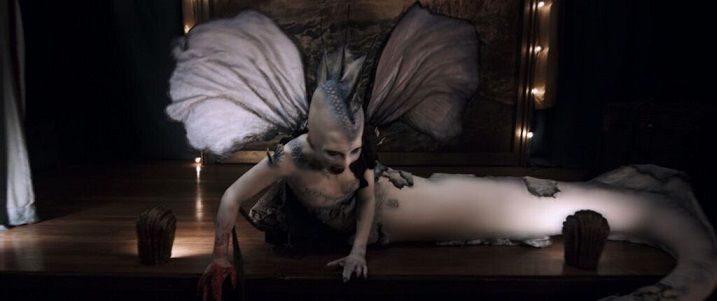 Run Time: 1 hr, 26 min
Rating:  4 out of 5 stars
Website: www.facebook.com/CharlottesSong/
Comments: Beautiful music and then lovely singing start this movie off on the right foot. The dancing girls are all beautiful. The little girl Charlotte you see is so cute.
Charlotte does grow up into a beautiful young lady. There is still lots of dancing on the stage at a bar. As the movie goes on it is made obvious Charlotte is a mermaid it does move slowly. The dance becomes more sexual as the girls start stripping down to their underwear. Plus they become prostitutes.
Charlotte is about to be raped then her mermaid side comes out. It is a frightening change for her as well as anyone witnessing it. Charlotte's grandmother knows what is going on with Charlotte.
Charlotte's life just keeps getting worse and worse. The movie does get depressing with the exception of Charlotte. Than Charlotte sings. Her singing is wonderful to hear and she has power in her voice.
When the you know what hits the fan Charlotte goes full on mermaid and she screams. As she screams the death toll rises. Charlotte poor Charlotte loses so much. You will feel for her.
Katelyn Mager as Charlotte delivers a stunning performance. She steals every scene she is in. This girl is loaded with talent. When she walks into a room you notice.
About Author