JAMIE BERNADETTE OUT FOR THE KILL THIS APRIL IN "KILLING JOAN" FROM UNCORK'D ENTERTAINMENT

Jamie Bernadette wants her revenge this April!
Joan Butler is an implacable spirit out to bring down the mobsters that left her for dead in writer/director Todd Bartoo's highly-anticipated and unique unification of The Crow and Death Wish, Killing Joan – released this April from Uncork'd Entertainment.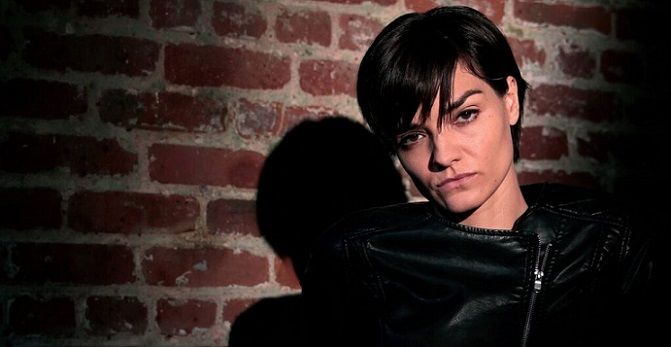 Joan (Jamie Bernadette, All Girl's Weekend, I Spit on Your Grave: Deja Vu) is an enforcer known for her ruthless tactics and wild abandon. After she is double-crossed by her boss and left for dead, she becomes a vengeful spirit and is doomed to wander the Earth until she is able to take down the men that attacked her.
With eye-popping visual effects by Paul Lada (Prometheus, Harry Potter, Pacific Rim Uprising) and a superlative support cast including Teo Celigo, Erik Aude, David Carey Foster, Katarina Leigh Waters, Erin O'Brien and Daniel Gardner, Killing Joan is the film to die for this April.
Available on Digital 4/3 and DVD 7/10.
Trailer:


Director: Todd Bartoo
Writer: Todd Bartoo
Cast:
Jamie Bernadette  … Joan Butler
Teo Celigo  … Anthony
Erik Aude  … Miles
David Carey Foster  … Frank
Daniel Gardner  … Neal
Dion Basco  … Henry
Pavle Kujundzic  … George
Casper Andreas  … Anson
Katarina Leigh Waters  … Donna
Erin O'Brien  … Cheryl
Alexandra Lemus … Rose
Danny Mika  … Dimitri
Joseph Cervelin  … Gary
Ken Ashton  …  Chuck
Olivia Bellafontaine  … Tara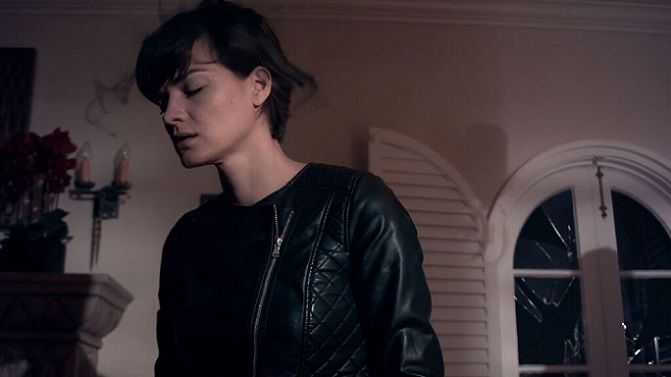 Run Time: 1 hr, 38 min
Rating: 2 out of 5 stars
Facebook Page: www.facebook.com/KillingJoan
Comments: The movie does have T&A. The females are very attractive and wearing less even more so. There are sexual scenes and nudity so this is a mature movie.
Joan does have a hard look to her and she acts tough.
Not much happens at the start of this movie, Joan is like muscle for hire. About a third the way in the movie picks up with some violence. It does look fake though.
Things really start to pick up and they start to get weird. Joan with her dark powers wages a one-woman war against her ex-partners in crime and against others breaking the law. The effects with her dark smokey tendrils does look great.
The mystery of how Joan comes back is a dark one. Also the powers she now has. Is she a ghost or a demon? What is she? This situation occurring with her is the best part of the movie.
Her battle with evil is anti-climatic. The pushing back and forth with black smoke is cool a few times but grows old fast. Questions are left unanswered, why did she get this power and why did others have it, where does it come from, how did she come back?
The basic idea of Joan out protecting the streets and being like a super-hero is a good one.
About Author