KILLING EVE

Killing Eve centers on two women – a psychopathic assassin and the woman charged with hunting her down. Starring Sandra Oh and Jodie Comer, the series – a combination of brutal mischief-making and pathos – is filled with sharp humor, originality and high-stakes action. Penned by Phoebe Waller-Bridge, Killing Eve is based on the 'Villanelle' novellas by Booker-nominated Luke Jennings.
Website: www.bbcamerica.com/
Cast
Series cast summary:
Fiona Shaw  … Carolyn Martens 8 episodes, 2018
Sandra Oh  … Eve Polastri 8 episodes, 2018
Jodie Comer  …  Villanelle 8 episodes, 2018
Kim Bodnia  … Konstantin 8 episodes, 2018
Owen McDonnell  … Niko Polastri 8 episodes, 2018
Kirby Howell-Baptiste  … Elena 7 episodes, 2018
Sean Delaney  … Kenny Stowton 7 episodes
Darren Boyd  … Frank Haleton 4 episodes
Sandra Oh and Jodie Comer star in thriller penned by
Phoebe Waller-Bridge and produced by Sally Woodward Gentle's
Sid Gentle Productions.
Trailer: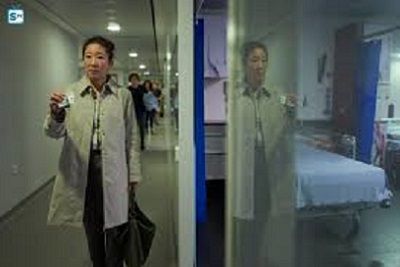 EPISODE 1: NICE FACE
MI5 security officer Eve Polastri is bored in her job and yearns for a more exciting life. When a Russian politician is murdered, Eve is tasked with protecting the only witness and soon finds herself on a collision course with the violent and extraordinary assassin, Villanelle.
Run Time: 42 min, 9 sec
Rating: 4 out of 5 stars
Comments: What a weird start to this series.
Eve Polastri works at MI5. An assassination occurred. Eve shows she is intelligent right from the start.
We see an assassin she is a beautiful blonde girl. She does come across as nice. She looks really good in jean shorts from behind. This killer does have a unique style. Her friend is adorable you will love him. The assassin Villanelle is an oddball.
Eve is so likable as she goes about solving the case. She is a bit frumpy and might even remind you of Colombo. She is relentless.
While in a hospital bathroom Eve has the assassin walk by her. At the hospital, all hell breaks loose. For Eve though this leads to a whole new chapter in her life.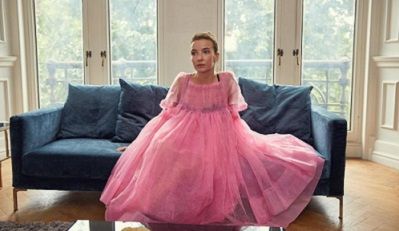 EPISODE 2: I'LL DEAL WITH HIM LATER
Run Time: 41 min, 37 sec
Rating: 4 out of 5 stars
Comments: Villanelle is shown killing again. This assassin is kind of weird. She seems sloppy but is considered a professional. Is she losing it, maybe? She does kill without any remorse. Her attitude will make you like her as she is just off the wall. She does look cute when she tries to.
Eve has a unique personality that you will just love. Eve gets her own office and a team to track and catch this female assassin. Eve finds leading a team is not easy.
The music and singing is wonderful for the soundtrack.
The investigation continues as Eve keeps pushing. This is one woman you would not want hunting you.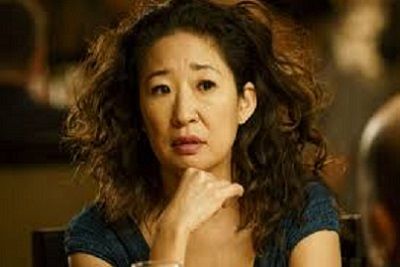 EPISODE 3: DON'T I KNOW YOU?

Run Time: 41 min, 42 sec
Rating: 4 out of 5 stars
Comments: Eve gives a description of Villanelle from her one sighting of her up close at the hospital.
Villanelle does show her sadistic side here. She also is aware of Eve. As Eve pursues her she is watching Eve.
Eve is such a personality, she is professional yet with a frumpy look. She is making plans and doing what she can to find this assassin. The whole time though she is being followed. Villanelle is being obsessive.
The way the characters interact with each other is amazing. The actors portraying the parts are talented.
Villanelle is toying with Eve and her co-worker/friend. Than the toying stops.
Eve is shown excited yet sad. This is an emotional moment that will leave you feeling for Eve.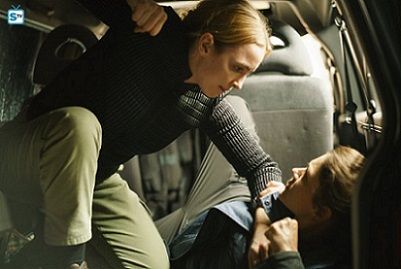 EPISODE 4: SORRY BABY

Run Time: 41 min, 51 sec
Rating: 4 out of 5 stars
Comments: This series and the cat and mouse between Villanelle and Eve is shown to be all too real. Eve wants her bad now. It's personal now.
Villanelle is unreliable. So she gets to work with other assassins. These assassins do not like each other and it is funny at times to see.
Eve finds out more about what is going on.
The high-speed countryside chase is exciting as the bullets are flying. Villanelle does know how to play head games. This girl is crazy.
Things really pick up in this episode.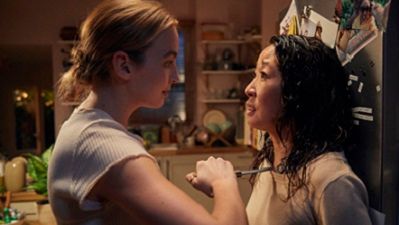 EPISODE FIVE: I HAVE A THING ABOUT BATHROOMS

Run Time: 41 min, 37 sec
Rating: 4 out of 5 stars
Comments: Eve comes face to face with Villanelle. Eve finds out more about Villanelle's bosses.
Villanelle drops in on Eve. She just wants a to play with her. Villanelle is shown so insanely. What is her game? The interaction between these two is electric.
Villanelle is still killing. This assassin is obsessed with Eve. What she does is going too far. She is now a loose cannon. It is impossible to know what she will do next.
Eve is not giving up. She is still set to get Villanelle and as well those in charge, The Twelve. This is a thrilling spy action drama that will have you on the edge of your seat just wanting more. How will it all end?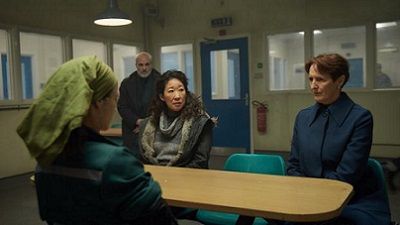 Episode Six: Take Me To The Hole!
Run Time: 42 min, 33 sec
Rating: 4 out of 5 stars
Comments: In Russia Villanelle is in jail. It is fun watching her as she goes and arrives. Eve and her boss travel to Russia.
Eve we see is a normal human and she has normal troubles that others have.
The building of suspense is amazing. The music is beautifully done and has a weird haunting quality.
Villanelle has such a likable personality for an assassin. She knows how to manipulate people to get what she wants. Plus the fact that she is so beautiful and sexy helps.
Villanelle finds her next target and seems to have fun playing. She is like a cat hunting a mouse. The way she acts you will think she is crazy and she may very well be.
Things take a turn here that will affect everything.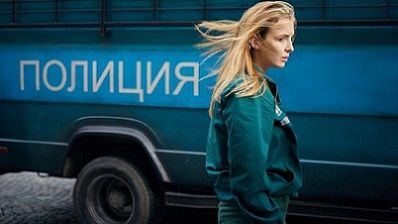 EPISODE SEVEN: I DON'T Want To Be Free
Run Time: 42 min, 27 sec
Rating: 5 out of 5 stars
Comments: Eve has her case closed so that just makes her work harder on it. She is one tough woman who does not seem as if she would be.
  Villanelle is one crazy woman and she gets a new assignment. Her target is a surprise. How she acts though is totally off the board. It is impossible to predict her actions. Eve is the opposite she is predictable, calm, steady.
Villanelle does get into action with her target. The way though she has a chat is one of the things that make this character stand out so beautifully.
Wow you will not believe how this story unfolds. You want surprises and intrigue your in the right place.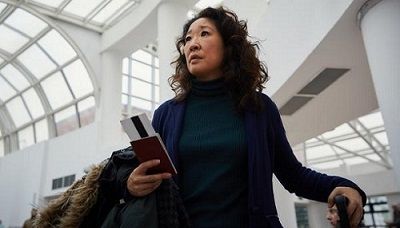 EPISODE EIGHT: God, I'm Tired
Run Time: 41 min, 44 sec
Rating: 5 out of 5 stars
Comments: Villanelle we see right off is still as crazy as ever. Eve is as doggedly pursuing Villanelle as ever.
Villanelle and the girl with her have an interesting back and forth conversation that is fun to watch.
Eve and a gentleman have one interesting ride with conversation.
All the main characters do meet and tensions are high and all are stressed.
The music is simply amazing. It augments the episodes beautifully.
Eve keeps up her search for Villanelle. Hunter and Hunted meet and what happens here will keep you guessing. The season ending is intense drama. The things that happen here will scare you and have you thrilled. Your heart will be racing.
About Author