JULIET BELL'S ACCLAIMED YA NOVEL KEPLER'S DREAM COMES TO THE BIG SCREEN!
This Winter, what we treasure brings us together in Kepler's Dream!
Sean Patrick Flanery (The Boondock Saints, Powder), Kelly Lynch ("Mr.Mercedes", Charlie's Angels), and Holland Taylor (The Truman Show, "Two and a Half Men") star in director Amy Glazer's highly anticipated feature adaptation of the hit YA novel by Juliet Bell, in theaters and InDemand December 1st from Leomark Studios.
Eleven-year-old Ella (Isabella Blake-Thomas) is a city girl forced to spend the summer on the New Mexico ranch of her reclusive grandmother, Violet Von Stern (Holland Taylor), while Ella's mom (Kelly Lynch) undergoes chemotherapy in another state. As she tries to cope with her grandmother's strict rules and snooty friends, Ella longs for her mother and begs her estranged father for rescue. But Ella's dad (Sean Patrick Flanery) has his own reasons to stay away from his childhood home. Meanwhile, Ella finds allies in fatherly ranch hand Miguel (Steven Michael Quezada) and his down-to-earth daughter, Rosie (Esperanza Fermin). But when a priceless book is stolen from Violet's collection, Miguel is the key suspect, and Ella must find the real thief in order to save her friends. Emotional connections are reshaped, and a family that was lost finds its way. The music of Patrick Neil Doyle helps tell this unusual and heartwarming story.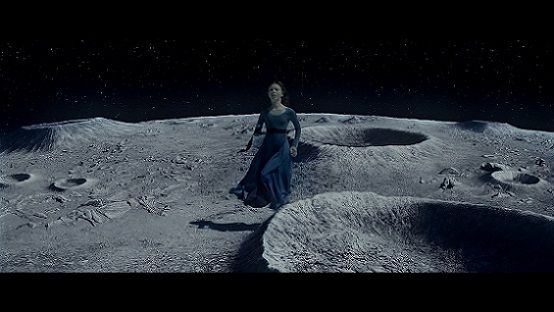 Steven Michael Quezada (''Breaking Bad''), Kelly Hu (X-Men 2), and Isabella Blake-Thomas (Once Upon a Time, Rise of the Guardians) co-star.
Kepler's Dream in theaters across America and available on InDemand from December 1.
TRAILER
YOUTUBE
Directed by:
Amy Glazer
Writing Credits: 
Sylvia Brownrigg
Sedge Thomson
Ann Cummins
Amy Glazer
Vijay Rajan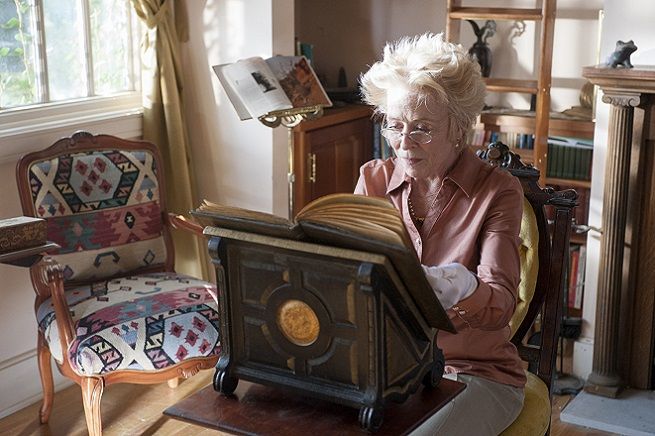 Cast
Kelly Hu … Irene
Sean Patrick Flanery … Walt
Kelly Lynch … Amy
Holland Taylor … Violet von Stern
David Hunt … Abercrombie
Steven Michael Quezada … Miguel
Isabella Blake-Thomas … Ella
Mark Sivertsen … DR Brian Lannert
Stafford Douglas … Jackson
Hank Rogerson … Sheriff Barkley
Ryan Jason Cook … Hospital Administrator
Carma Harvey … Nurse
Leedy Corbin … Abby
Tailinh Agoyo … Adela
Sedge Thomson … Pilot
Run Time: 1 hr, 23 min
Rating: 5 out of 5 stars
Comments: Ella is a lovely young girl. She goes to stay with her grandmother. Ella has to adjust to living with her grandmother while her mother undergoes cancer treatment.
Elsa is not enjoying her stay. Her grandmother is strict, she misses her friends and her city life.
A book is stolen one of great value. Its value though is beyond any dollar amount.
Ella is played by a very talented actor. You can feel her emotions come across. This movie is so emotionally charged. All the actors deliver great performances, but Isabella Blake-Thomas as Ella is wonderful. She truly is a star here.
This movie will bring a tear to your eye. This is a feel-good movie. You will fall in love with Ella and be rooting for her.
About Author